GENERAL TACTICS:
Logistic phase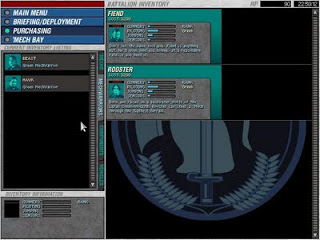 Logistic phase: it is imperative to repair all your 'Mechs damaged in the previous mission before doing everything else. Then de-assign all MechWarriors (drag them from the 'Mechs' stats to the MechWarrior box on the left), and then read the briefing, examine the map and decide which 'Mechs you will use.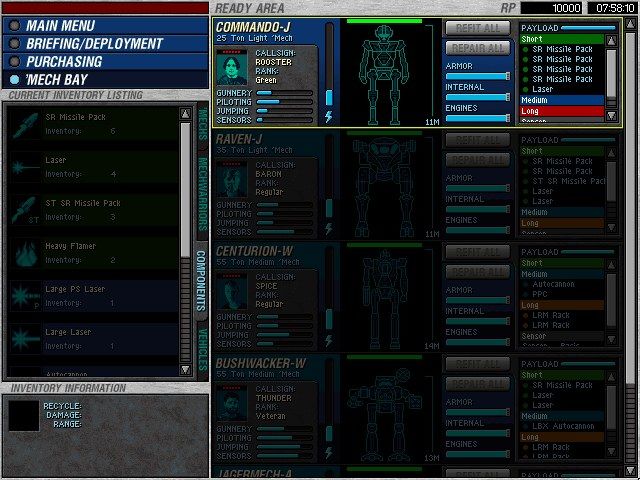 Now assign your MechWarriors: take the one with the highest rank or gunnery skill and assign him/her to the most powerful 'Mech you are going to use, then assign the second best pilots to the second best 'Mech and so on, until all 'Mechs have a pilot. Have all wounded MechWarrior rest from one mission:
they will regain two health points instead of the single if they enter battle; wounded pilots will perform below their standards; if the pilot has lost four or more health points, make him/her rest for two missions.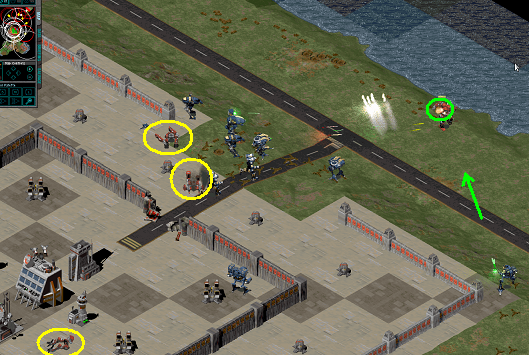 If you salvaged 'Mechs, do not automatically sell them, especially if they are Clan 'Mechs: put them on the active 'Mech roster, and see if they have weapons left on their chassis (white letters): if the 'Mech won't be useful ("strange" tonnages like the 45-tons Hollander or 'Mechs with not enough payload like the JagerMech), remove all active weapons and equipment and sell the chassis. I suggest to do not sell Clan 'Mechs because they can mount more weapons than Inner Sphere 'Mechs; do not sell Clan weapons too. Check everytime the weapon shop, and buy any advanced weapon it has (ER Lasers/PPCs, Gauss Rifles...).
When you assign MechWarriors to 'Mechs, try to assign green and regular 'MechWarriors to the ligher 'Mechs, later in the game having them at least at regular rank and with a decent gunnery skill.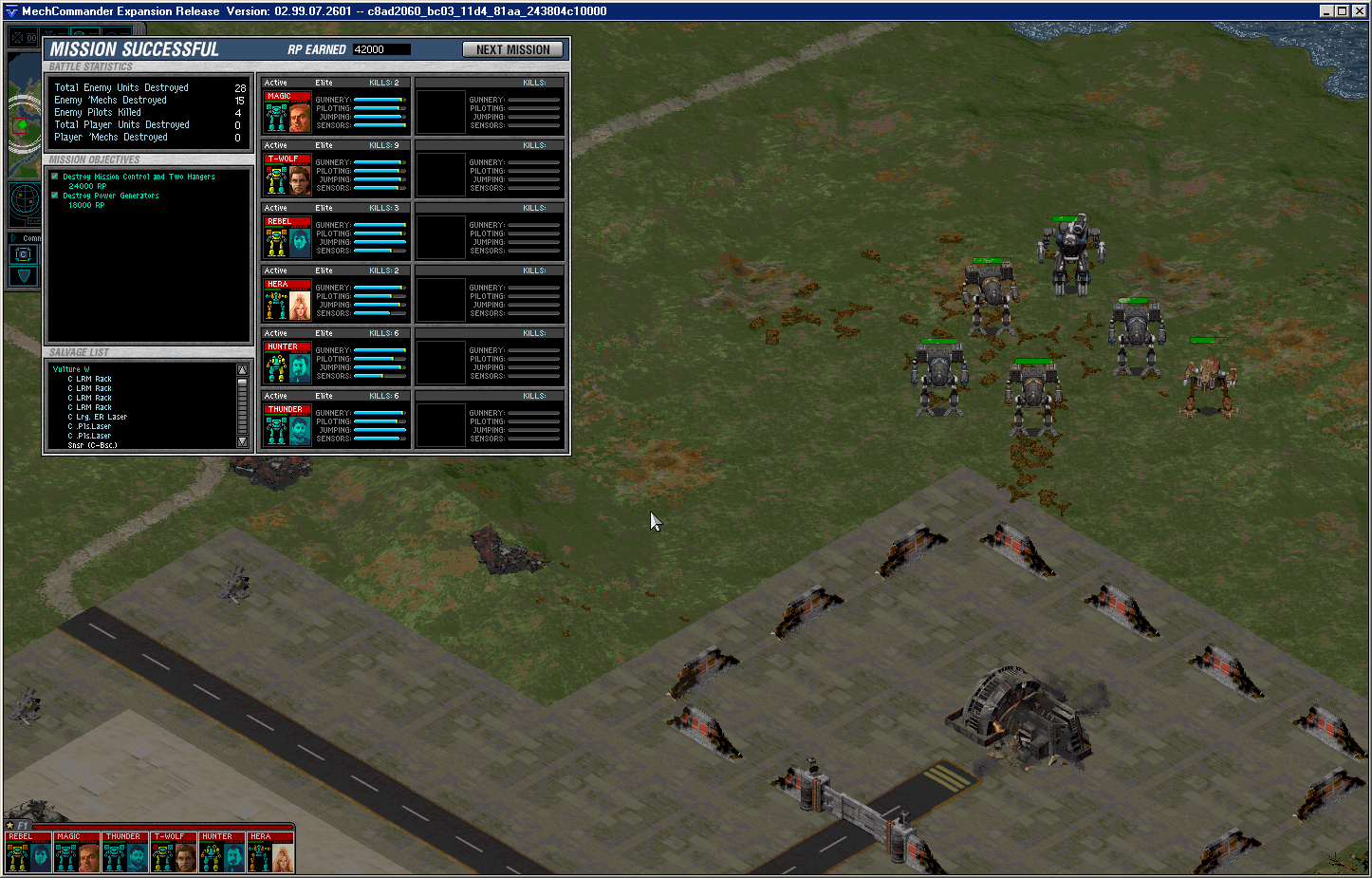 Original article by Briareos Kerensky (briareos@inwind.it, briareos_CWE), ver 3.0a, 09/03/2002 - Offline archive website content
---
(c) by RizZenOverhauled (2020)