This Pictures Show How to Open and Unpack The Mega Pack.
---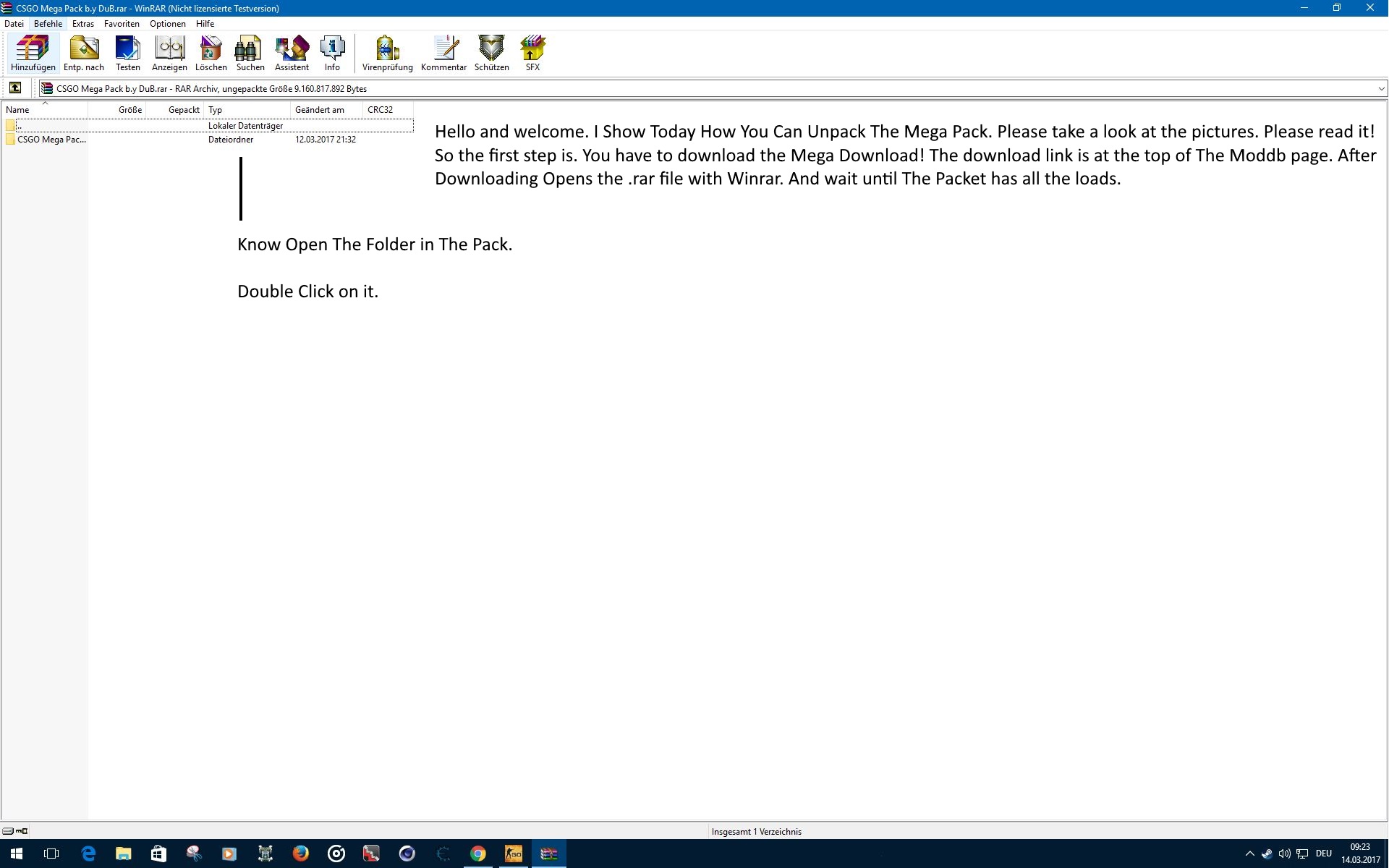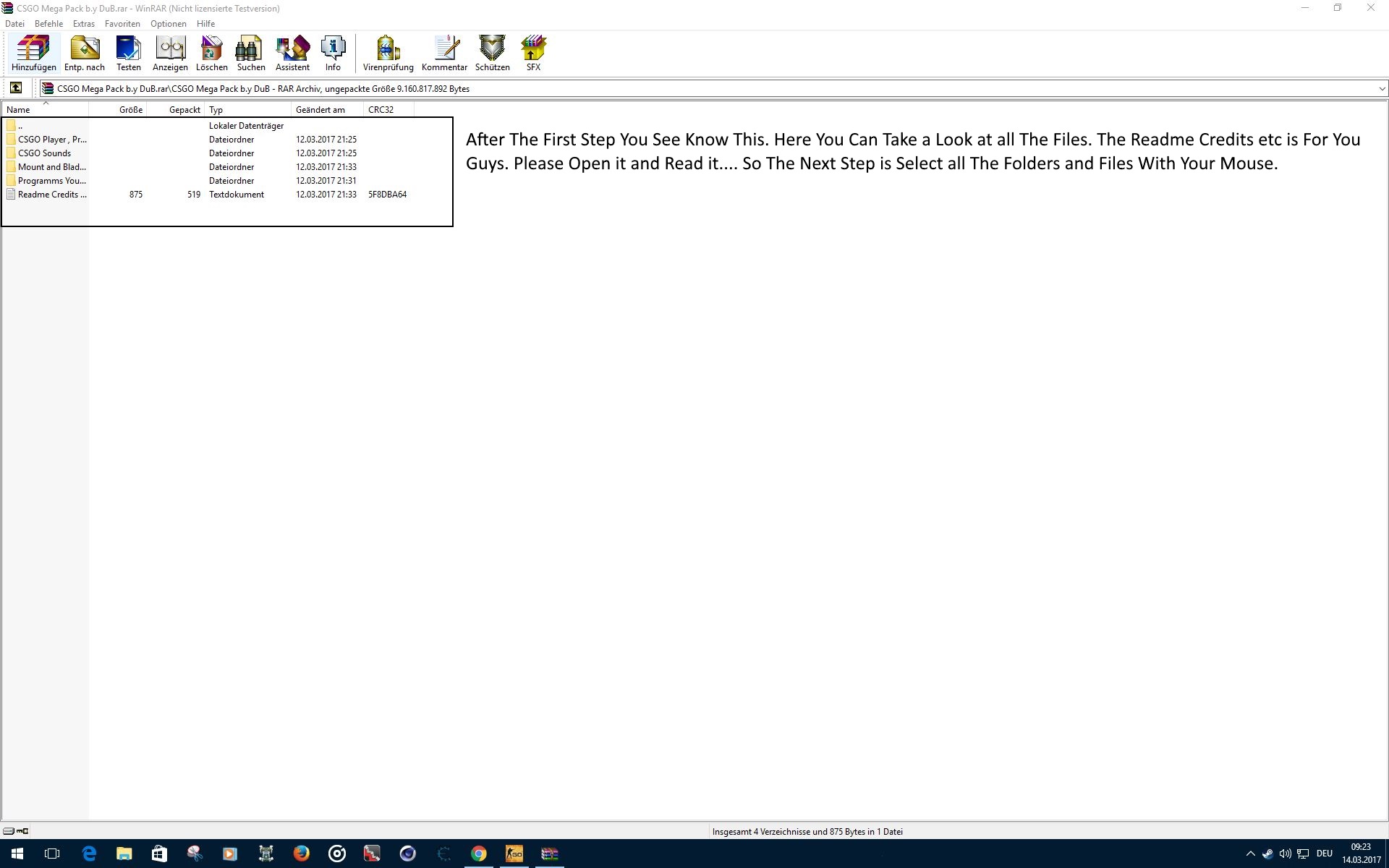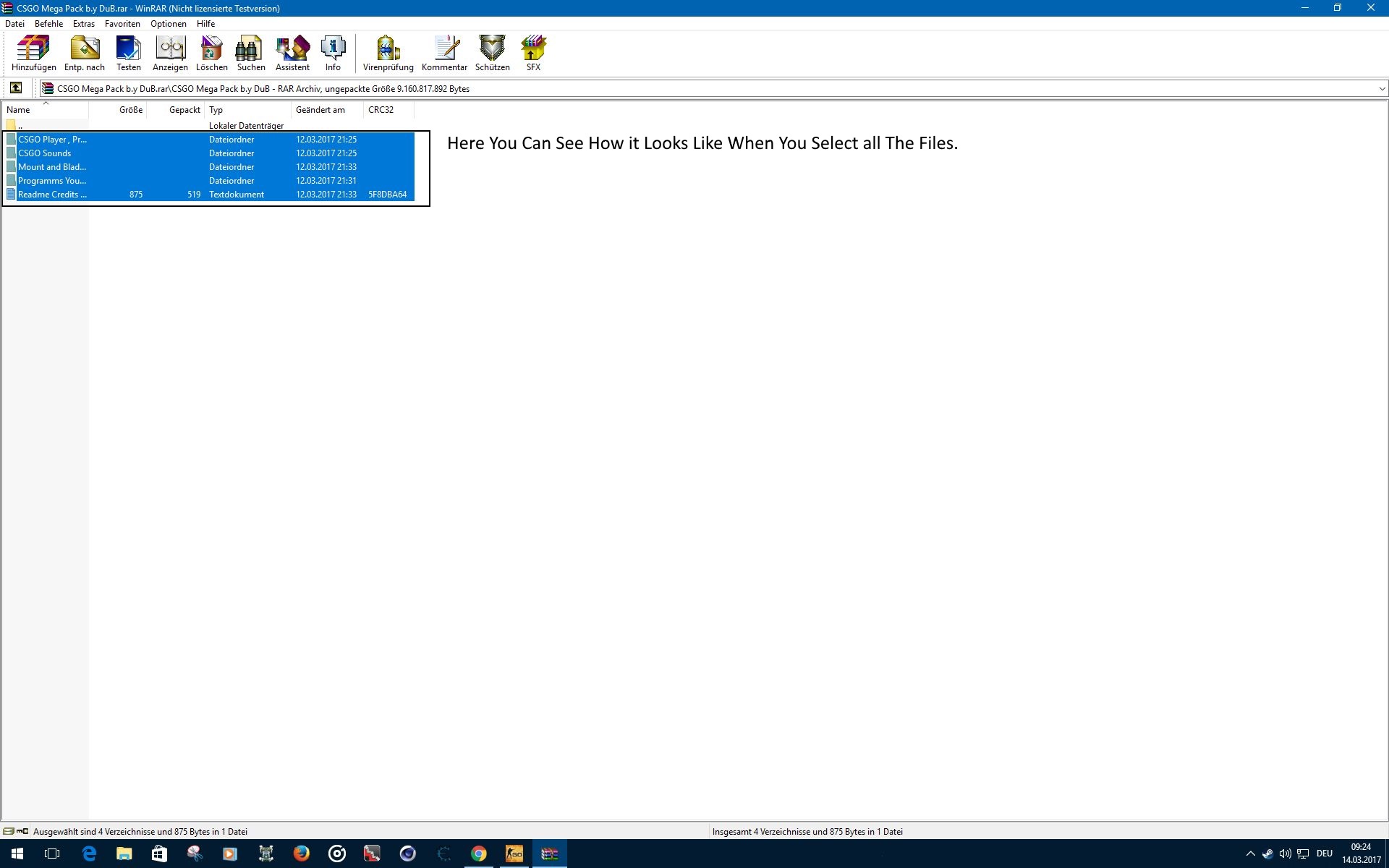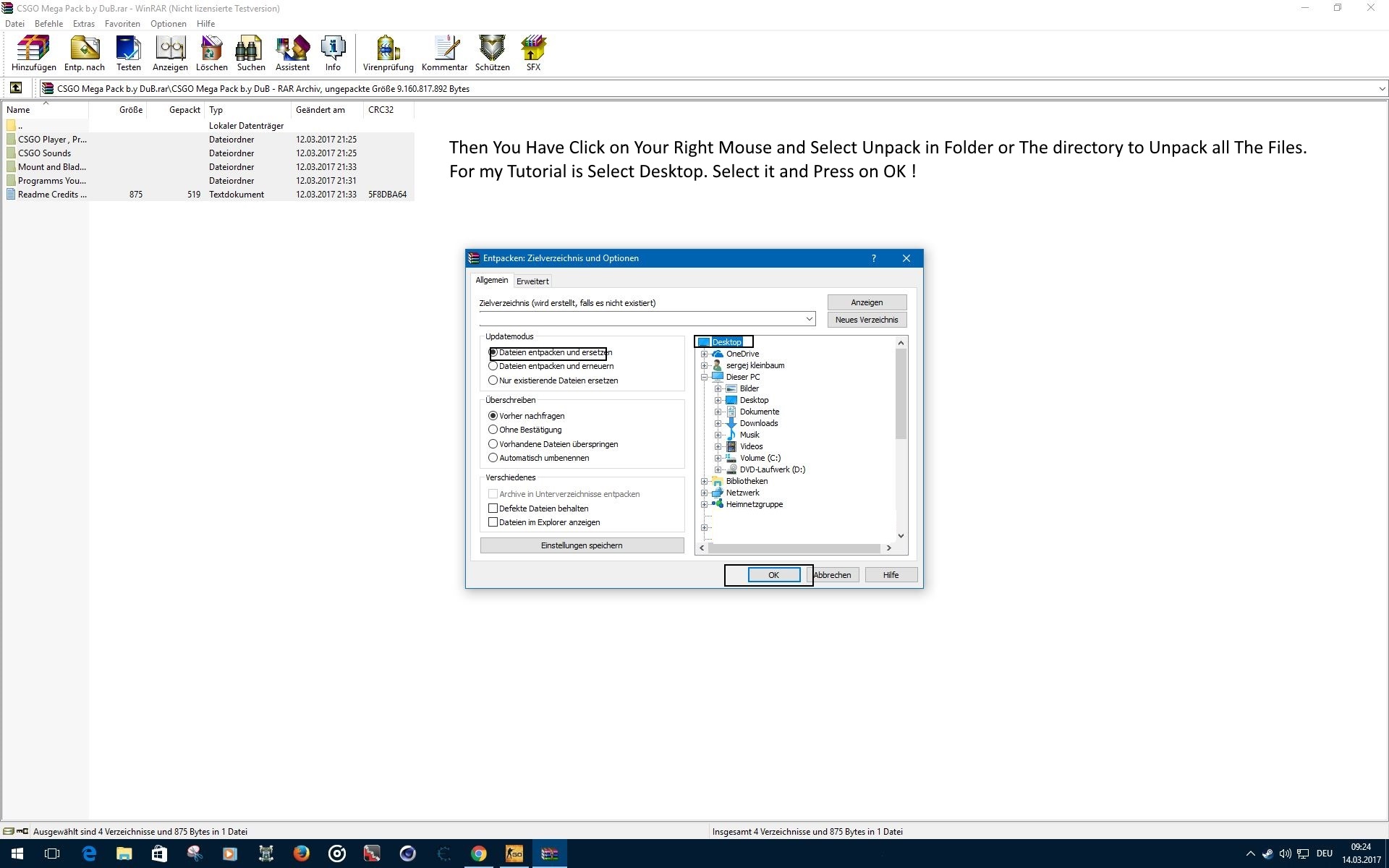 ---
NOTE THIS VIDEO IS THE VIDEO FOR THE LESSON HOW TO IMPORT EXPORT STUFF TO CINEMA 4D ! THATS NOT MY VIDEO ! ORIGINAL CAN BE FOUND HERE ! PLEASE LEAVE A LIKE FOR THE CHANNEL.
So its Time Guys Time to Teach You a Little About The Mega Pack Made by me.
This is an Easy Tutorial So Please Try to Remember all The Steps Correctly.
What You Need for this ?
YOU NEED WINRAR ! THE UNPACK PROGRAMM NUMBER 1 ! CHOOSE YOUR SYSTEM AND HOW MUCH BIT IT HAVE ! MY GOT 64 Yours to ? if not Choose 32. And Download and Install it.
THEN!
Watch This Tutorial for All The Informations About Cinema 4D and How to Use it. Download all The Files
---
OFCOURSE DONT FORGET CINEMA 4D :=)
Here You Can Get The Demo Version its Enough. I Dont Think You Want to Donate over 1000 Euro Like i Have Done :D
---
The Hex editor:
Chmaas.handshake.de

Crowbar:
Steamcommunity.com

Crowbar fix:
Github.com

GCFScape:
Nemesis.thewavelength.net

paint.net:
Getpaint.net

VTF Plugin for paint.net:
Nemesis.thewavelength.net

IOgre plugin for C4D:
Skinprops.com

MDL Decompiler:
Mega.nz
---
Want to Support The Guy ? The Guy Who Made This Video ? Look Here.

Tutorial by Chet Jong (Movienations.com)

Visit our website:
Movienations.com

Wanna join us?
Movienations.com

Follow us on Twitter:
Twitter.com

Follow us on Facebook:
Facebook.com

Join our Steam Group:
Steamcommunity.com...

Follow us on VKontakte:
Vk.com
---
Happy Modding - Good Luck :)
Thanks and Regards DuB