A tutorial on how to install a mod. More especifically, Katawa Shoujo Burning Hearths
Requirements
Katawa Shoujo Open Source
KS that can be modified and run more than 1 mod at time (Thx for KSBH for link).
Download: Mega.co.nz
7zip/WinRAR
One program to open .zip and .rar files. 7zip don't have that notification that opens on every file, altough WinRAR is more easy to use.
Download (WinRAR): Win-rar.com
Download (7zip): 7-zip.org
First off, instal KS Open Source. You'll see your folder like this: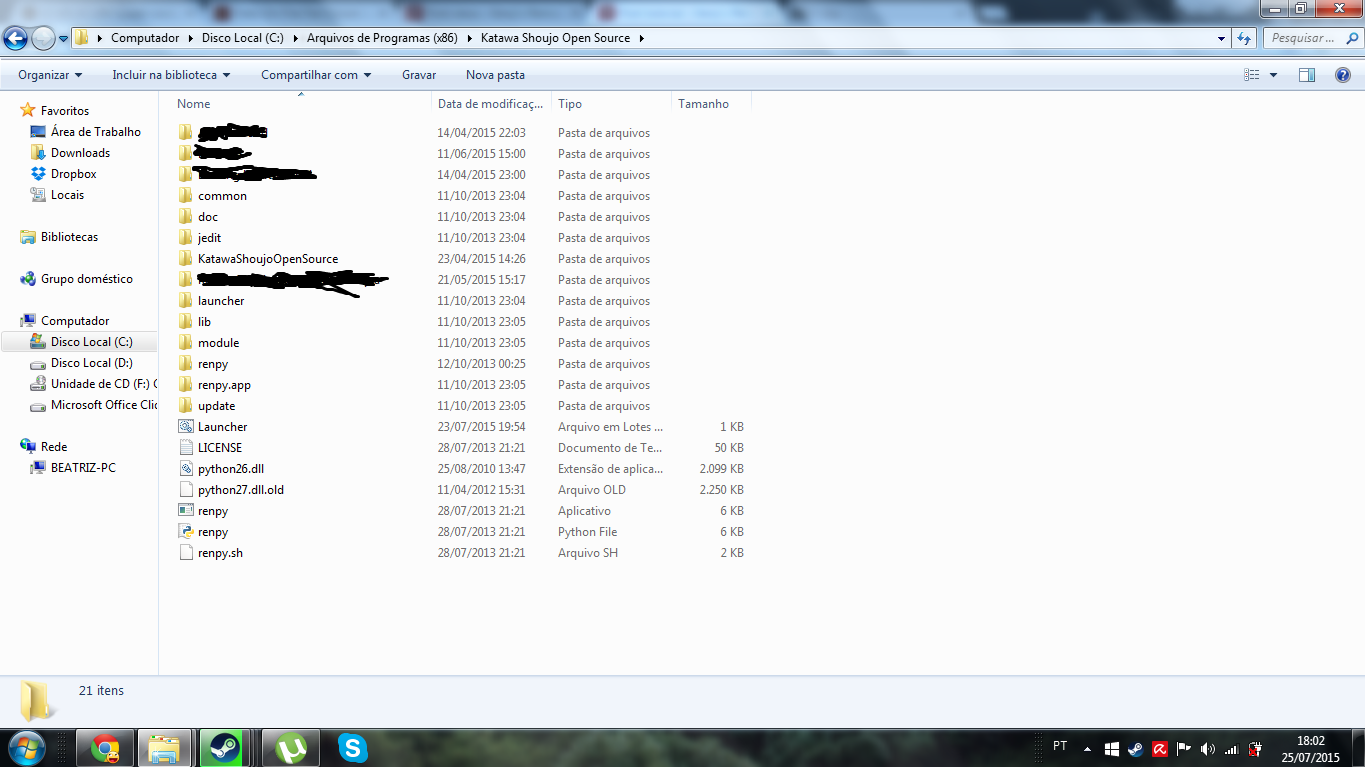 Remember to check my tutorial on how to manage saves: Moddb.com
So first off create a copy of the folder "KatawaShoujoOpenSource". Each time you install a mod you need to make another copy of it and do as I will say on the rest of the tutorial, that way all the mods you install won't conflit and work right.
Ok now rename the copy of the folder the name of the mod you are installing. Since here I will be using KSBH as example, I will name it "BH mod" (you can name whatever you want, really).
Now download the mod you want. Here I will be download KSBH: Moddb.com. On the download you will see like this: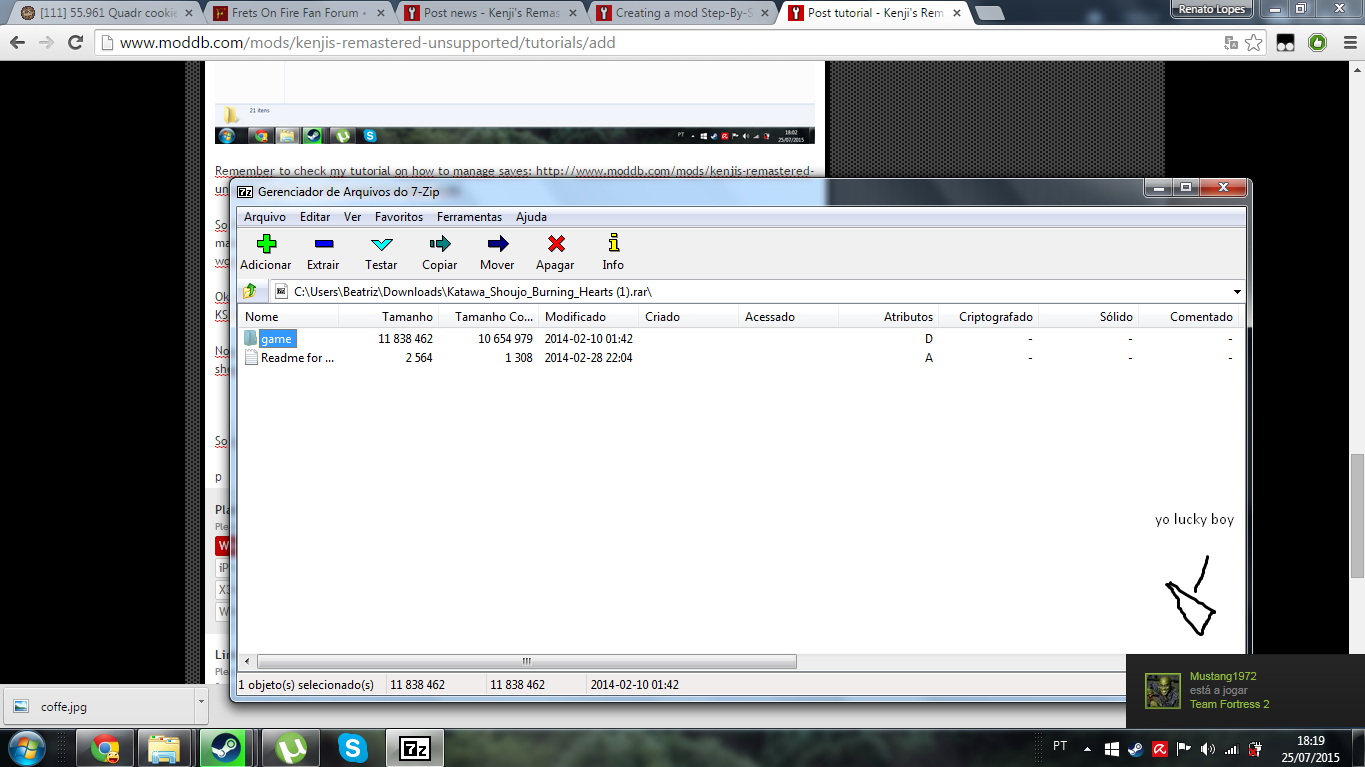 So now we just need to install it!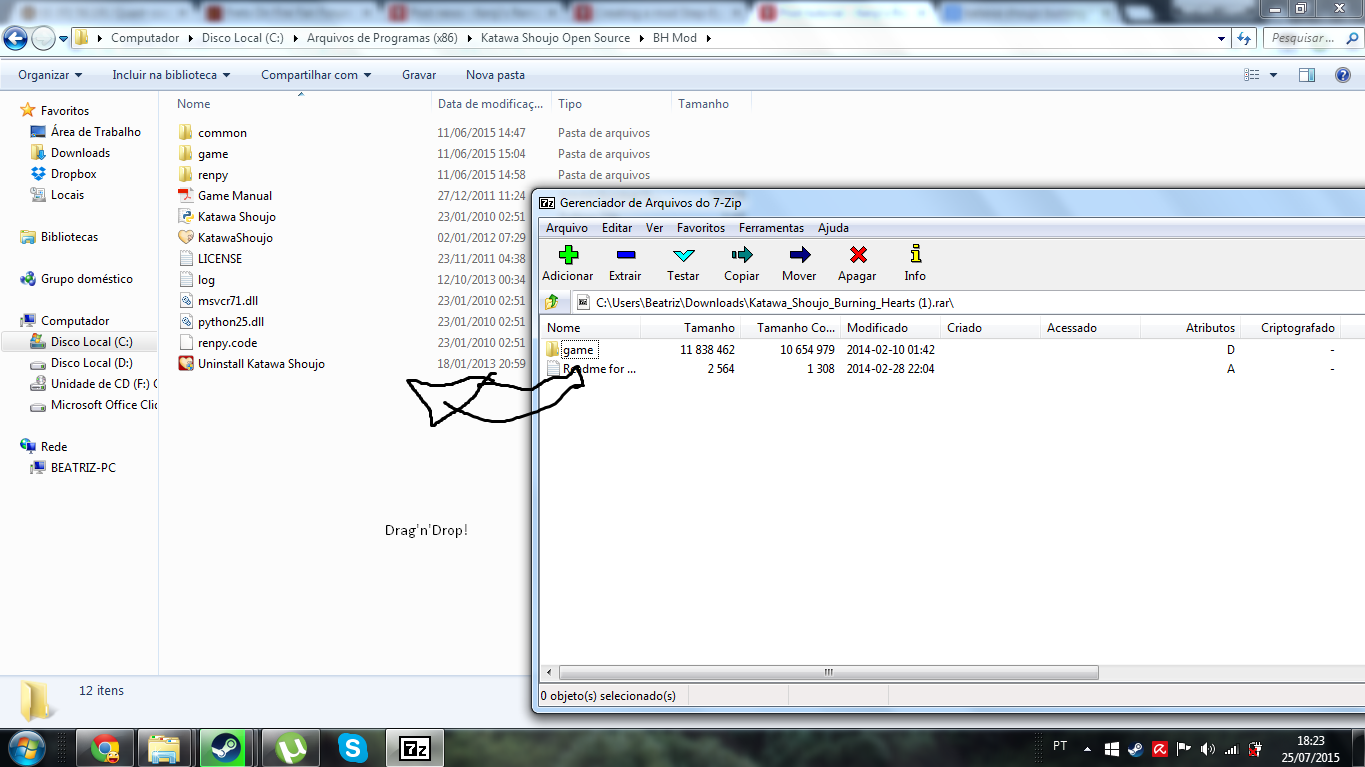 To play it just use the launcher (of the managing saves tutorial), or execute renpy (if you don't wanna use the save manager... >:c) them select your mod and click "Launch Project"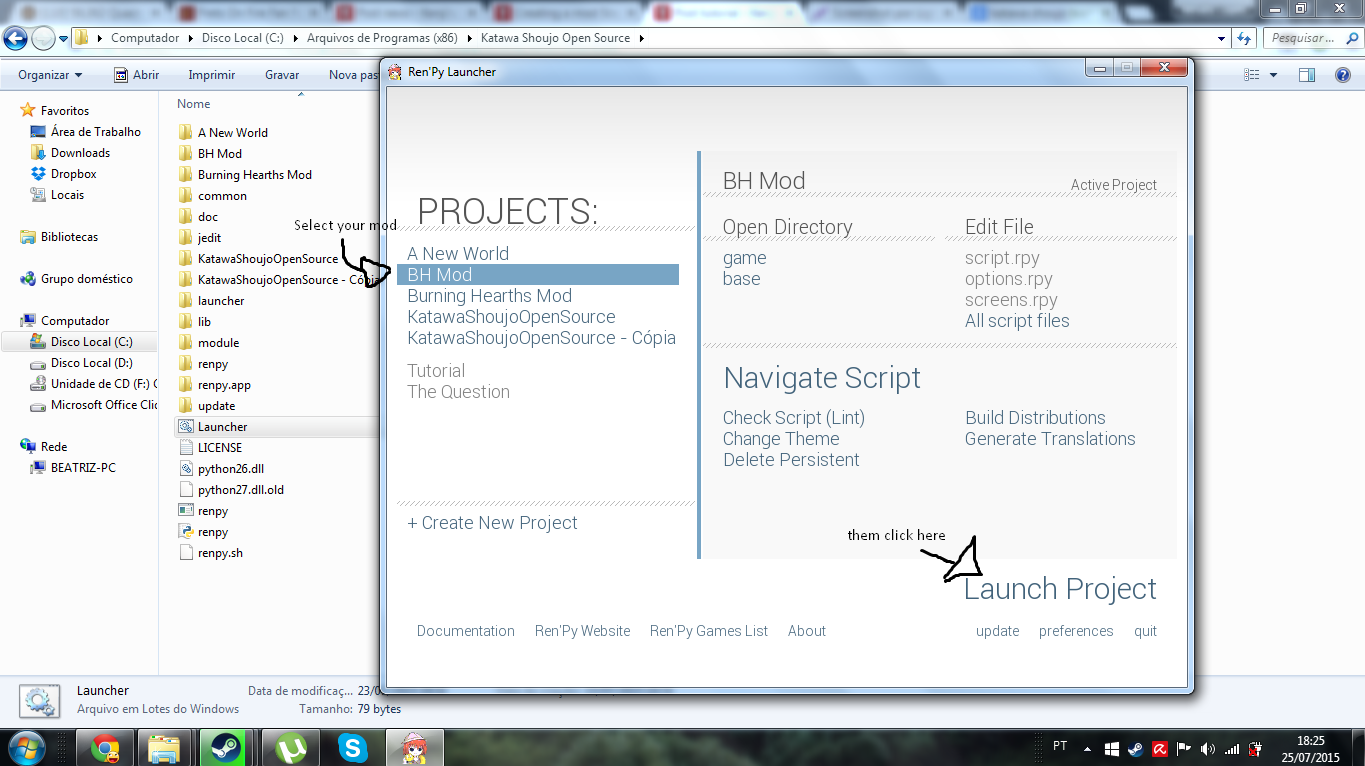 That was super easy uh? Well see ya around!