So you want to FFE in a new Selected UI?
There is a work around
In FFE:
The selected UI in the whe is not something we are going to be able to edit easily.
So our next solution is to mudflaps it out and edit it.
Using the _oe in the file name.
For naming conventions and making things easier to track.
Once that is done it is just a matter of copy chunk and paste chunk into the selected whe from the _oe whe.
easy work around. :)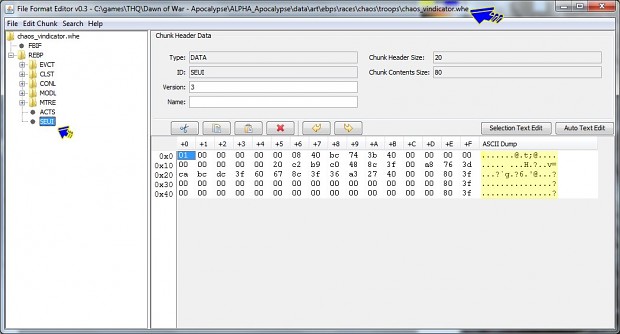 In OE:
In OE this is what you are looking for to edit. :)
If you cant mudflaps out the Sgm try using the "Place.....Here.sgm" in mudflaps tools.
So you get a pink box and cant tell. Well its a matter of trial and error.
But it is better then not being able to edit it at all. :)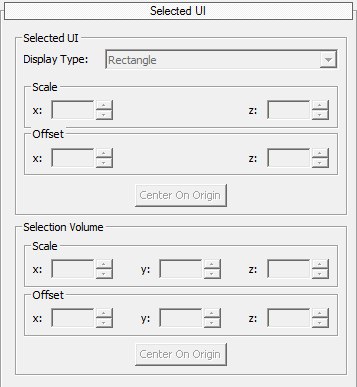 Enjoy and ask questions if you need too. :)
Alternately:
* If you find a model with the right selection and green/yellow(yes I am colour blind and i wish it was only colour) floater.....
* Check out the whe and copy and paste chunk SEUI into the Whe you want the selection Blah style into.....
as usual try it out and then delete the old SEUI...
* I have had success with this with the Possessed skull for CSM.