Since a lot of people have been asking about whe in FFE....
* Changing the Audio internals of the whe are done by opening up the whe in File Format Editor.
* Locate EVCT:
* Search through EVNT for the sound you want to alter or replace.
* Replace text and select the address you think you need to replace.
* Paste Sel in the search string and replace string areas.
* Alter the Replace string to point to the desired location.
* Replace all....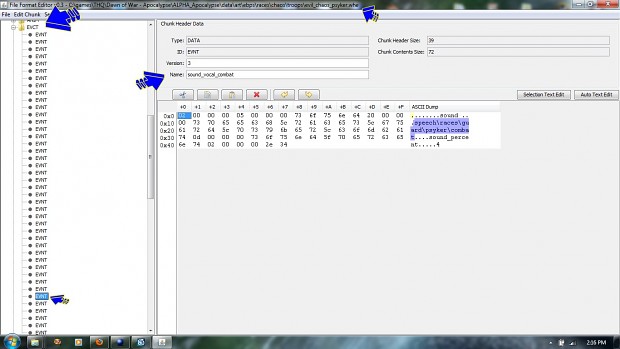 * Save and Bail, All Done. :)
Enjoy. :)
And remember persistence pays off. :)
I hope this helps as I am a lot busy. :)