Heads up anyone else who is having the Marker_icon problem?
I am pretty sure it is needed just for the gaming engine.
So WHM=>MARK goes: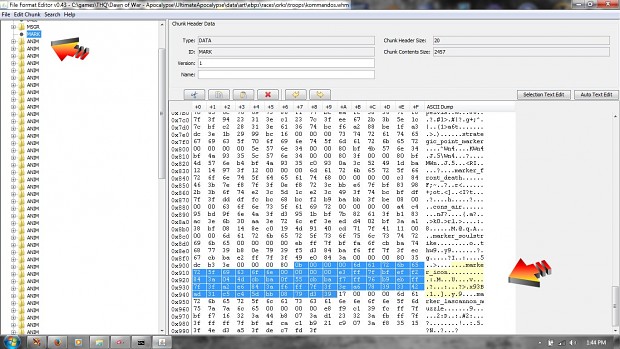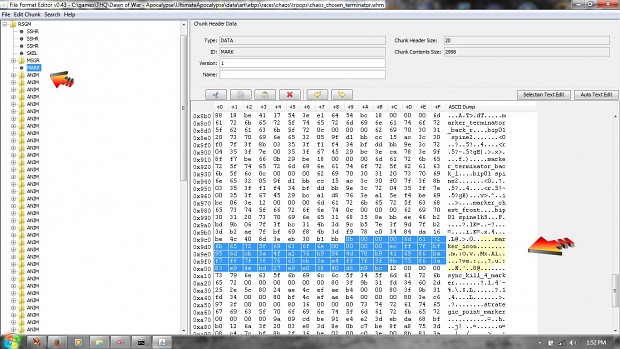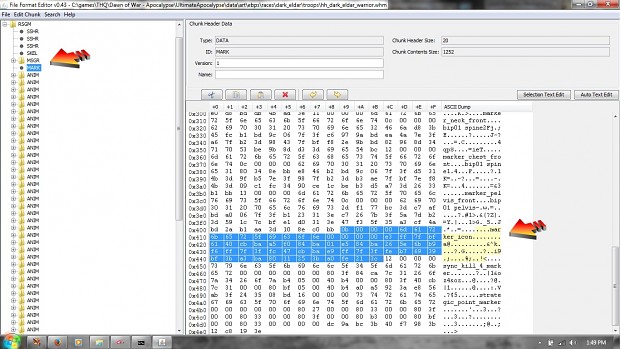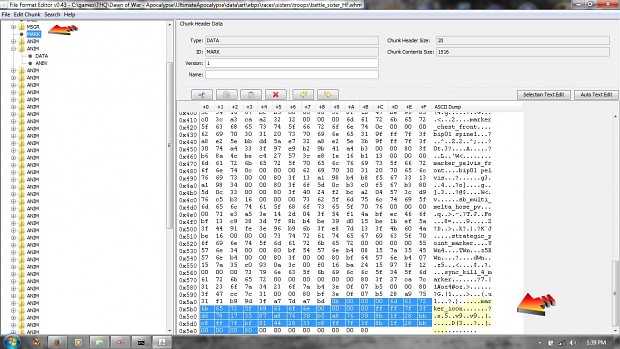 So Comparisons GO: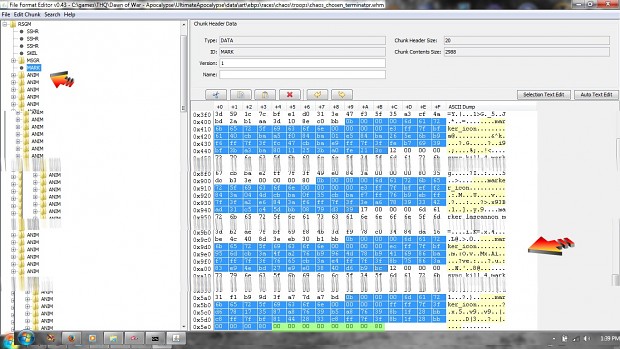 General theory is that a Hex Replace could fix the problem by adding in a marker from a suitable model.
Ideally it would be splendid if Dark40k Had time to turn the markers into chunks, independent of each other in the MARK.
So we select the text, that we think is the marker, in its entirety.
a text replace with "Adjust file length" and "Chunk and subchunks" ticked.
Paste Sel in both the top and bottom text bar.
Then at the end of the replace bar we would need to put in 67 extra characters which would be repeats of themselves.
Then open up the marker you want to use from another whm in another ffe window and start to manually punch in the hex for each position of the 67 positions.
Always Back up
I hope one day we get MARK broken down into chunks for the whm. :)
How many people are actually having the Marker_icon problem?
Remember this is all theory, nothing is certain. :)