Whe time...
Deleting FX: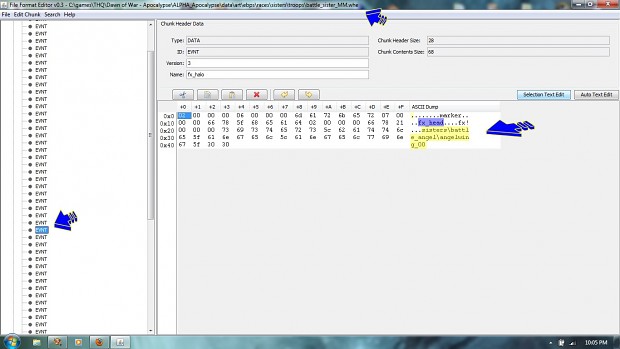 If you go to the events for the FX you want to remove.
You will see that the marker the fx is attached to is the head/Head bone..
So I made a FX that was empty and attached it. :)
Save and bail...
Now no more Halo. :)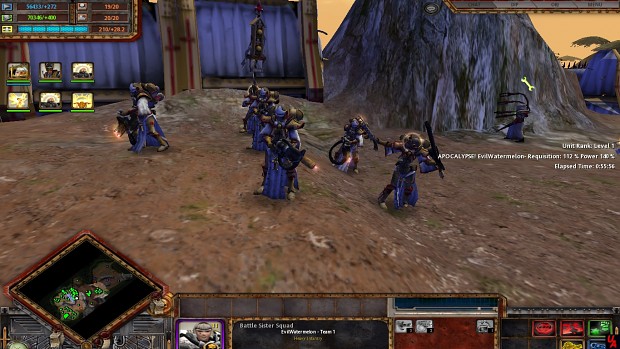 Adding FX: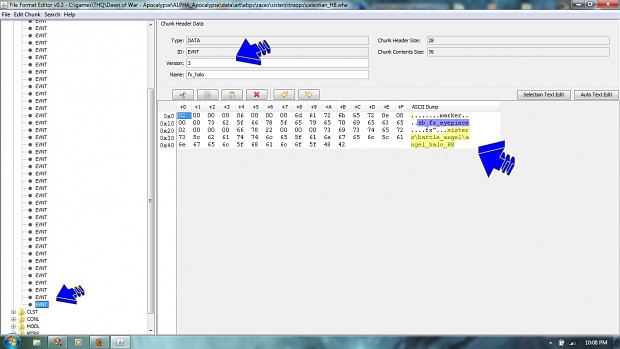 Get into the Celestians and copy chunk the Event "FX_HALO"
Paste chunk into the EVCT in the Heavy Bolter Whm.
Redo a fx for the HB HALO....
As you can see I changed the Marker it is attached to, to the eye piece as it is a Marker attached to the same bone as the one I want to duplicate.
Replace text on the Fx attached to the marker...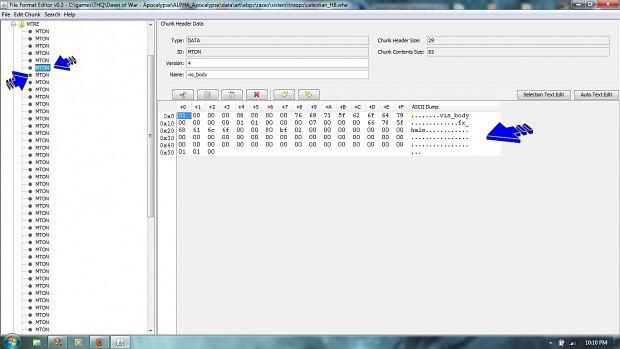 The motion vis_body from the Celestians contains the correct fx.
So copy chunk in the celestians and paste chunk in the Heavy bolter variant.
Calling on the FX_Halo in the model all the time.
Haaaaaloooo...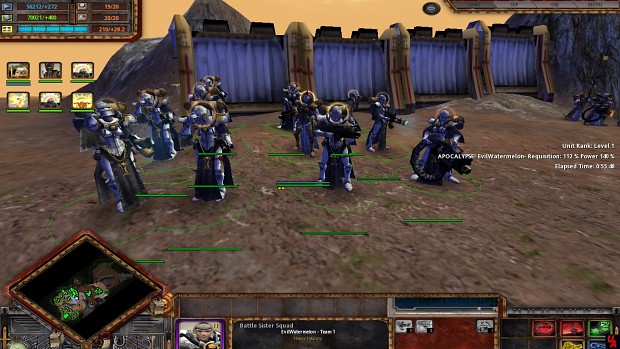 Fx your heart out... I cant actually see anything that would stop FX being added as Combo FX combine multiple fx on one marker. :)
Enjoy.