In the whe in ffe, look for the CLST.
Look through the CLAS for the weapon or wargear you are after.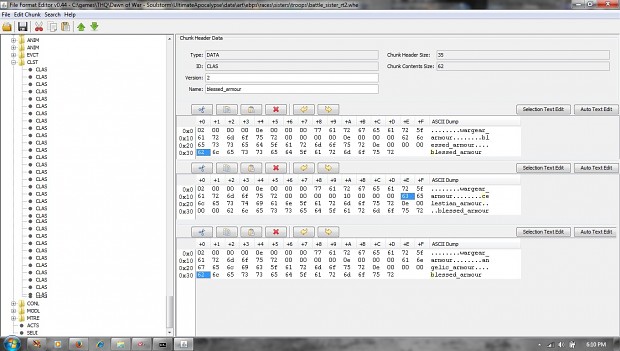 Of course FFE will not show up like this.
But the repetition should make it easier to remember.
first thing should be a hardpoint classification
Second thing you should see would be the weapon or wargear name.
Third thing you should see if the default weapon or wargear.
With these details you can find weapons / wargear used in AE or corsix.
Remember to replace text and have the tick down the bottom on to "update file length".
There is a Caveat that you may need to replace in selection and you will need to select fur hex digits in front of the start of the word you want to replace.
You should never need to replace all in this situation, it should ne chunk or selection.