In FFE in the WHE....
Clause First:
Dealing with the clause we need to change the name of the variable used by AE/Corsix....
Find the fire / Tracking / upgrade Clauses and rename them appropriately so you will remember, also write them down. :)
In the development phase in OE you should of used soe variable multiple times with different labels for the clauses, write these down when doing them. :)
Alternately if you want to copy and paste chunks, you will need to do a lot more work. But similar theory.
Modifier Next:
In the modifiers you will need to find the modifiers and rename teh text appropriately so it is in sequence with what you have done already.
No label modification should be needed as that is all internal to the WHE and not used externally. :)
Remember to get the Aim Vert / Aim Horiz / Firing sets to completely change the name of the weapon hardpoint referenced in AE/Corsix.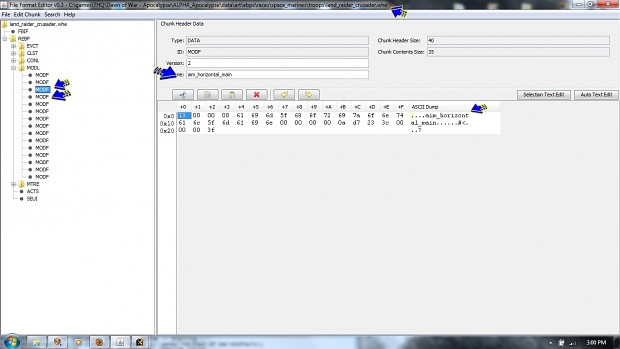 Motions, Just in case:
If you wanted to change "name" of the modifiers remember you need to change the Motion reference to the Modifier.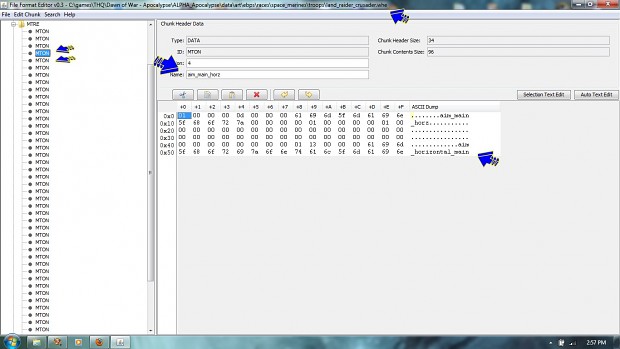 Enjoy and ask questions, just in case I did not explain myself too well. :)