CHARNEL MULTIPLAYER - HAMACHI TUTORIAL
Hi there! Charnel online play can be achieved using a program called Hamachi. Just follow the steps below if you're unfamiliar with it! Please note Hamachi is a 3rd party program that is not in any way affiliated with Charnel or Team Charnel.
Download the Hamachi program from the following site:

Secure.logmein.com

Run the installer and follow the prompts to install Hamachi.
IMPORTANT - If the Hamachi installer offers to install free software or toolbars, uncheck all of the boxes. (from the link given in step 1, it shouldn't do this, but from some sites it does).
DO NOT INSTALL ANYTHING OTHER THAN HAMACHI
Once Hamachi is installed, you should be presented with the following screen. As prompted, hit the power button: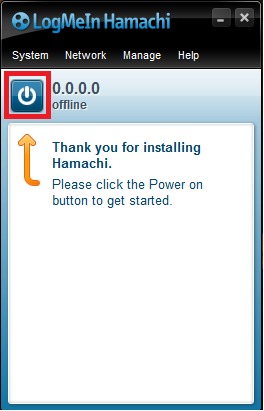 From here, you can either join an existing network or create your own. To create your own, press "Create a new Network" and enter a network ID and password of your choice.
To Join a network, press "Join an existing network" and enter the details of a network already created.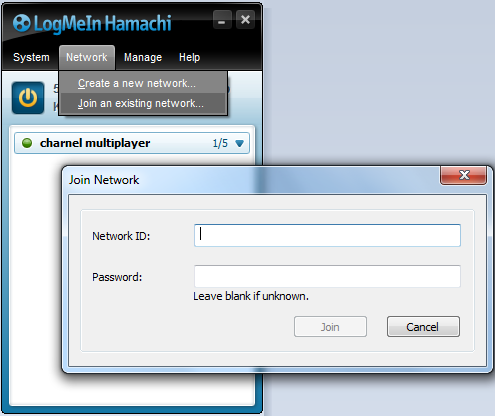 Once you have created or joined a network, you can use the IP number found next to a person's name to host and join games as you normally would within Charnel.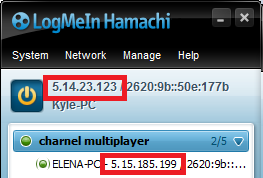 Now you can enjoy Charnel with your friends online!If you have any queries, please send them to charnel.game@gmail.com.