How to install Duck Hunt on you PSP.
1) UnRAR the Duck Hunt PSP X.XX file (X = version)
2) Connect your PSP device to your PC or MAC
3) Take the Duck Hunt PSP folder that was in the .RAR folder, and Paste it in the folder PSP/GAME
4) Wait until the pasting is complete, and disconnect your PSP device.
5) Go to your MemoryStick under "GAME" in the XMB menu.
6) Press on the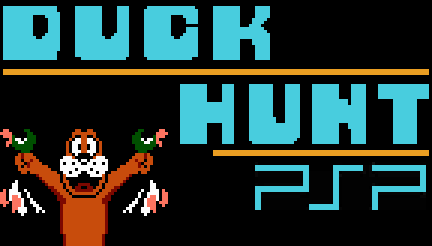 7) You're done!
(This works with every PSP homebrew I made, and (almost) every other PSP homebrew.)