Hey Everyone,
This is going to help fix a problem with running Team Fortress 2 Invasion on windows 7.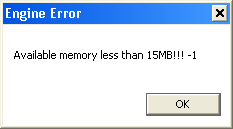 Whilst I was play testing some people were on windows 7 and had a "Engine Error Available memory less than 15MB!!! -1" error this can also happen if your trying to run the Half-life 2 beta. The way to fix it is by right clicking on TF2.exe and go to properties>compatibility mode>and setting it to windows XP service pack 3.
After that apply the settings and you will be good to go.
If your on windows 10 you are fine and you will have no errors.
Hopefully this helps you if you fix this error
-Mine