Preapring
This Patch is installed on FIFA Manager 13 or FIFA Manager 14. If you don't have the game - install it first.
We recommend to install the Patch on a clean game.
If you had user graphics installed in Documents folder, we recommend to remove it before installing the Patch. It's also possible to do this during installation.
Downloading
Download following files:
1 - Moddb.com
2 - Moddb.com
3* - Moddb.com
4* - Moddb.com
* Downloading of components 3 and 4 is optional. These files are used for 3D-matches.
All these files are zip files. They can be unzipped with 7-Zip or WinRAR. When all files are downloaded, unzip them to the same folder (in the order they were listed before; accept file replacement). You will get «FIFA Manager 2022» folder in the end. Note: ModDB might add ".1" (".2", ".3", etc.) suffix at the end of filename.

Installation
Check the content of FIFA Manager 2022 folder:

Check the content of installer_files folder **: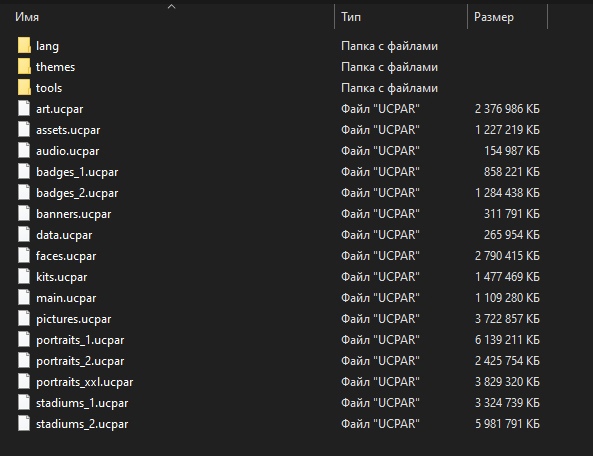 ** Some files might be absent depending on your download type (banners, faces, kits, stadiums).
To start the installation, launch «fm2022-installer.exe».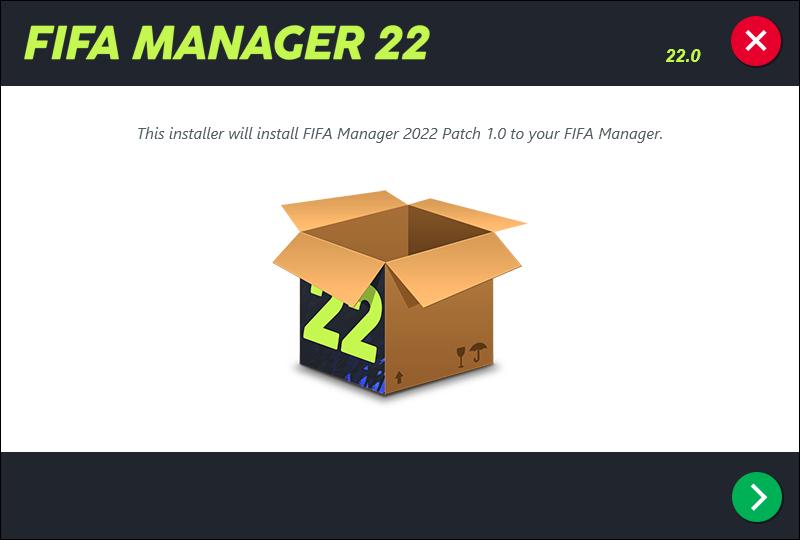 Read the terms of use: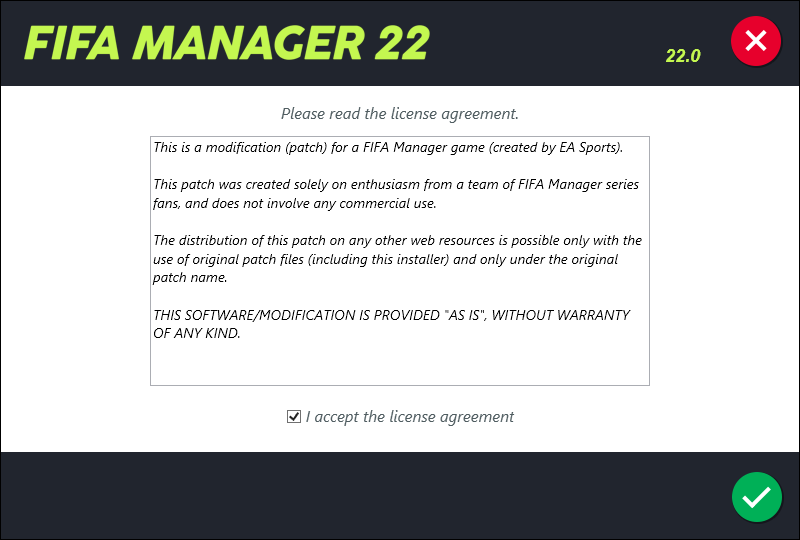 Select FIFA Manager folder (the folder where executable file (Manager*.exe) is placed):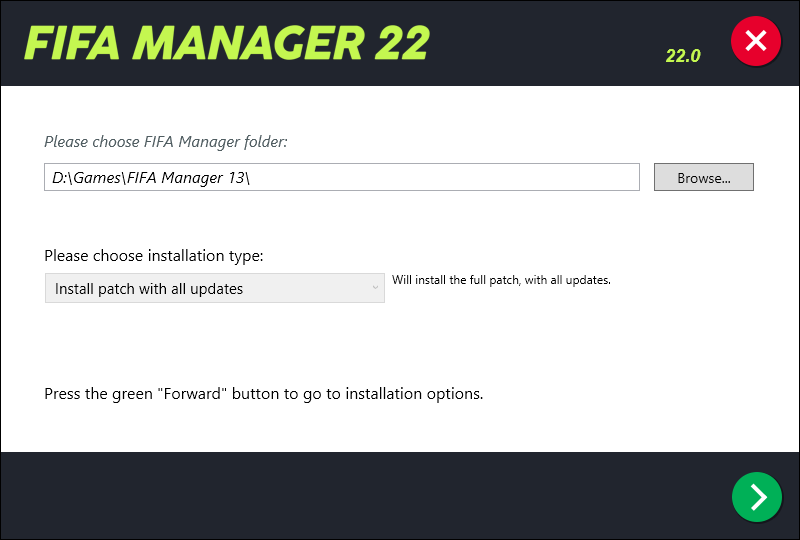 Setup install configuration.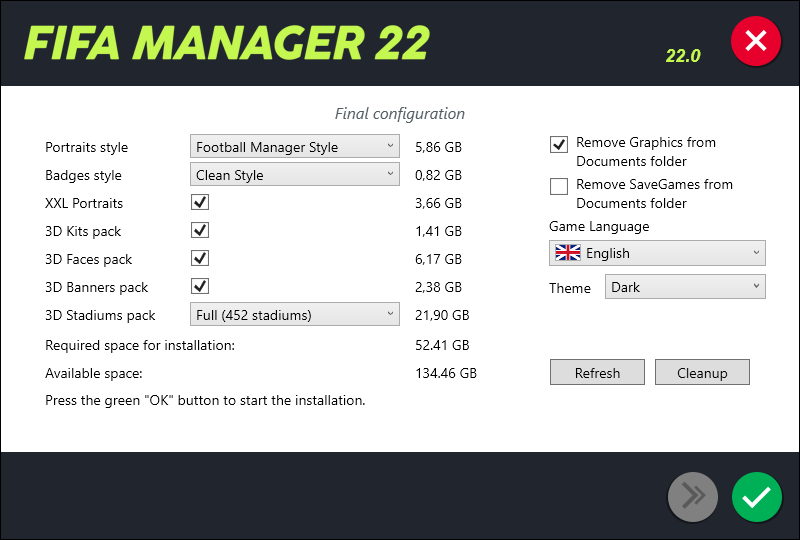 After setup is done, start the installation. Wait for the installation to complete: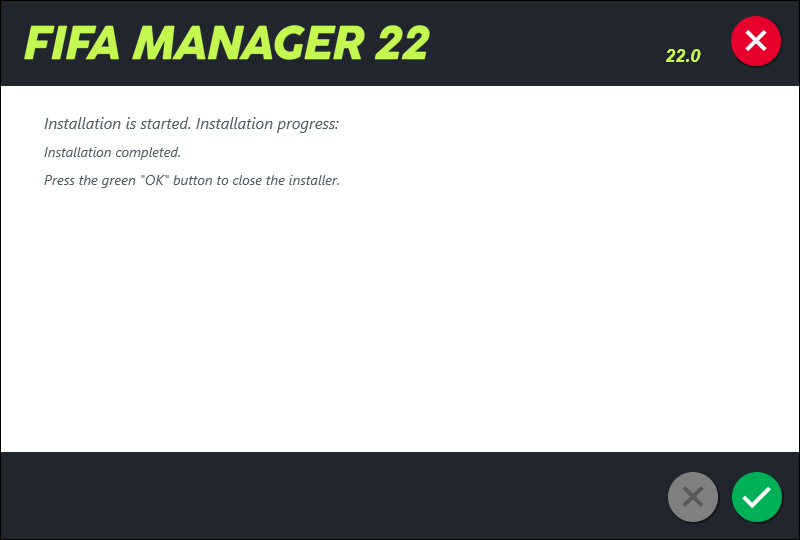 Close the installer.
Now the installation process is done. You can start the game from a shortcut on the desktop.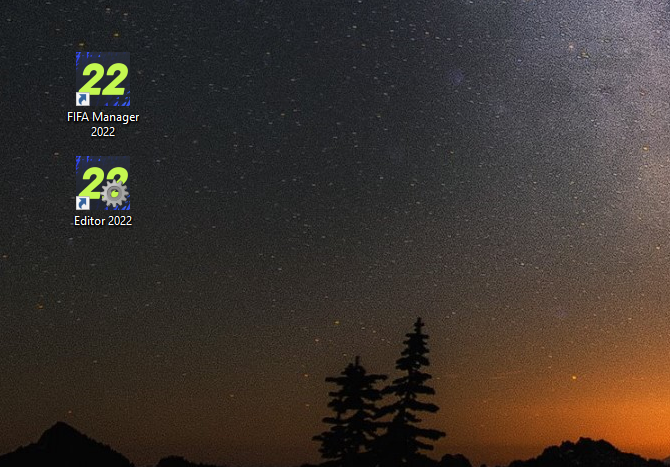 Remarks
After downloading via torrent file, it is recommended not to delete the contents of the torrent - then with subsequent updates to the patch, you will need to download only the updated components, and not the entire patch again.
The patch takes up a lot of space (both installation files and already installed ones) - so be careful and prepare enough disk space.