Disable Language filter
In this short tutorial I explain you how you can disable the language filter, 'word censorship' or 'the Swear filter'. The following trick works for BFME I, II, ROTWK, C&C Generals & Zero hour.
The language filters purpose is to censor certain words. Those who follow the instruction below will be able to see what's behind the censored word (**** = Hell).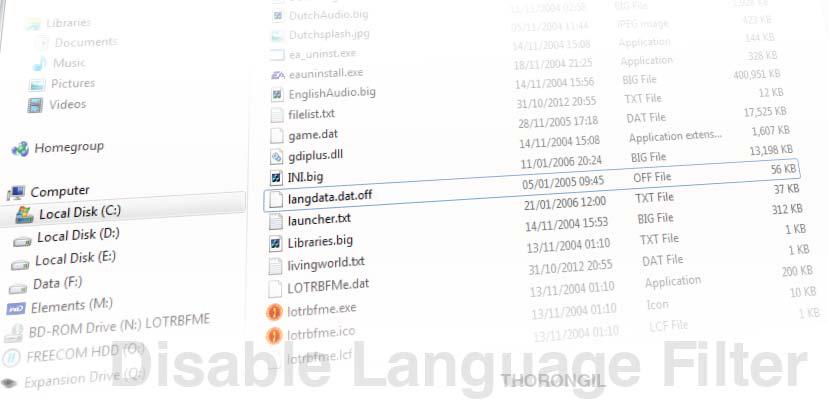 Instruction
Remove / rename Langdata.dat