---CREATING RoQ FILES---




The RoQ file
For everyone working with an id-technology based game, the so called "RoQ" file is very important to bring rendered videos into the game to watch on screens (for the guis in Doom 3 e.g.) or for the intro when the game/mod is starting. But RoQ is not a real often used kind of format and it's hard, especially for beginners, to find out how to create such. Therefore here's a little, easy understandable tutorial on how to do so.
What do I need?
Before you can start you need at first the video itself and it must be an AVI-file. Second you need to download the "Quake video maker" which you can download right over here: Swift-tools.net
And for sure you need a game using the RoQ format to test, best examples are Quake 3, Doom 3 and basicly all current titles using the Id-Tech 4.
How to convert
If you got everything you simply first start the Quake video maker. And now do the exact same steps described below: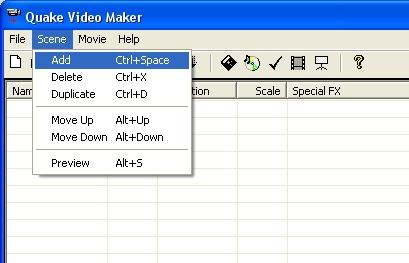 1: In the Quake video maker click on "Scene/Add"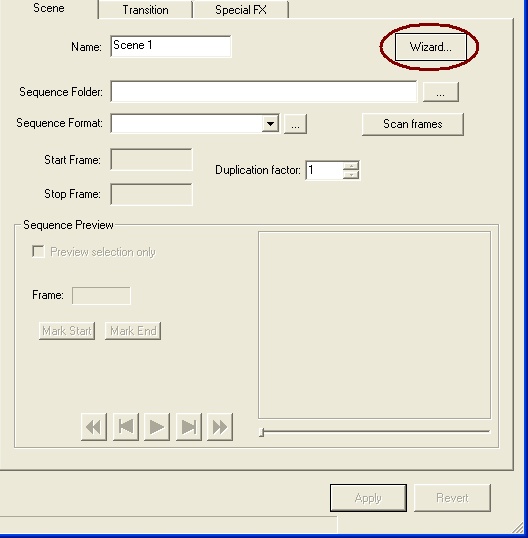 2: Something in the name list will appear but that's not interesting for now. Next step is click on "Wizard...".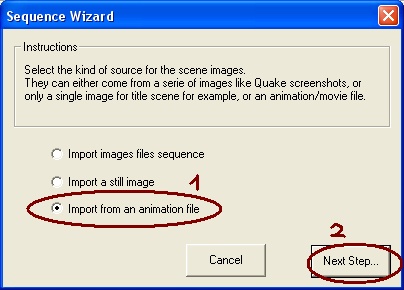 3: After that select the "Import from an animation file" field and if you've done with it, click on "Next Step..."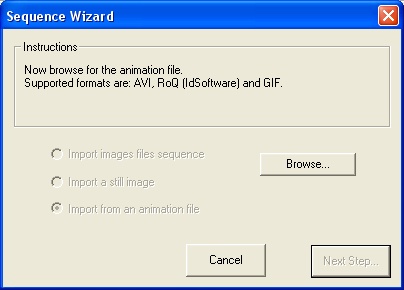 4: Then you need to click on "Browse..."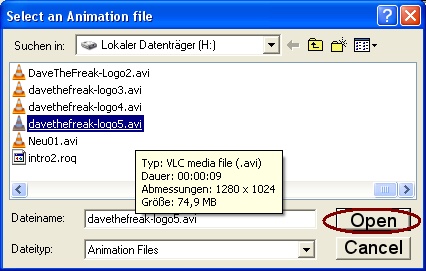 5: There you select the AVI file you wanna convert and open it. (Sorry for the sloppy open button, originally it doesn't look like that but because my os is not in english I kinda transfered it for a better understanding)


6: After opening you klick "Next Step" again and then finish. Now you're back in the main window and there is a button called "Scan frames" on the right, click it.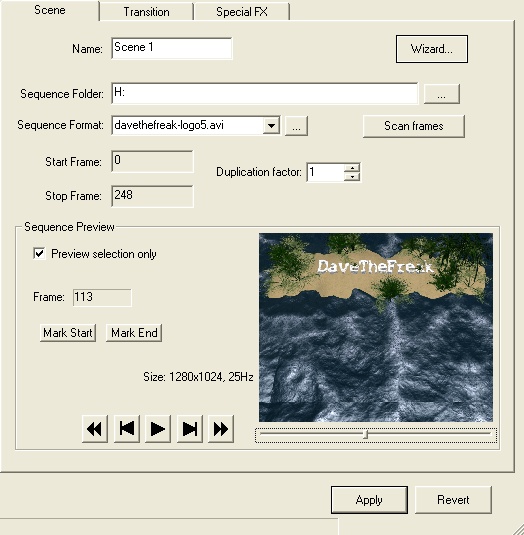 7: If you did this you'll see a little preview of your video file.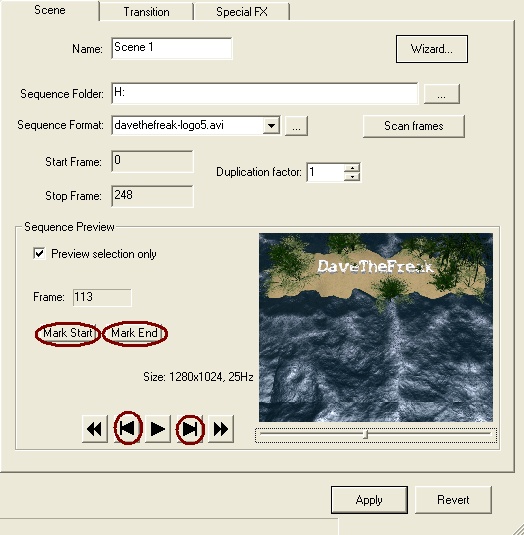 8: The next step is really important so follow it step by step. To let the program know when to start and when to end the video file you have to mark a start and an end point. To do so use the next frame or play button. In the frame window you'll see the current selected frame of the video. To make a start point select a frame and click "Mark Start". Do the same with the "Mark End" on the frame you wanna make the video gonna stop. You can select every frame you want, so it's possible to select the first frame and klick on "Mark Start" so don't get confused. Only make sure the start point isn't behind the end point. Ok if everything is done click on "Apply", it's important cause if you don't the movie won't be generated.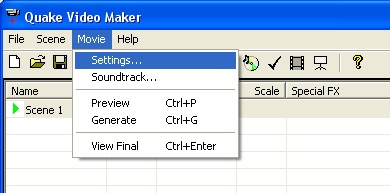 9: If this step is made click on "Movie/Settings...".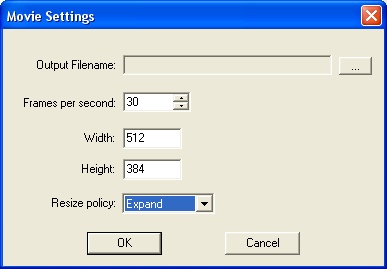 10: In the next window it's the best to increase the frames per second from 25 to 30. Also very important is to make it a 512x384, otherwise the converting process won't even start.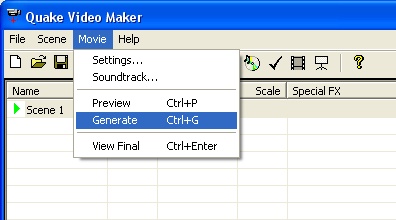 11: Now we're back in the main window. Click on "Movie/Generate" to finally generate your AVI as a RoQ file.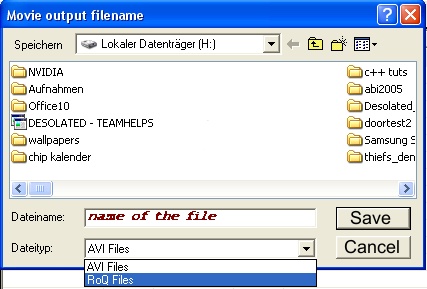 12: Now as filetype you need to select "RoQ Files" and enter the name of the video you wanna generate. Finally save it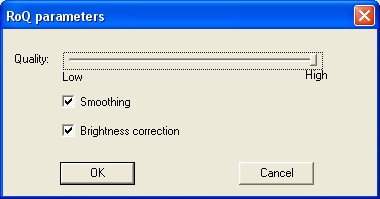 13: Ok done so far. Now there's another window where you can change the quality, activate "Smoothing" or let the Quake movie maker do a "Brightness correction".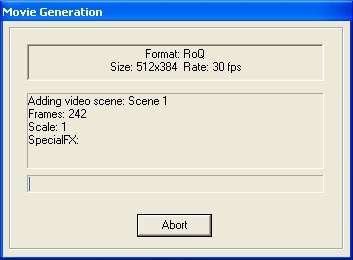 14: That's it. Now the movie is generating. But don't rush it'll take a while. For 32 seconds I had to convert about 5 to 10 minutes.
The RoQ file is done, what now?
Now you can implement it into any game supporting the format itself. Try to search the intro file of such a game and replace it with the file you made.
I hope I could help you out,
DaveTheFreak