Even in the vanilla game, assault guns like Stug 3 or 4 are rather poorly managed by AI. If they are ordered to hold position, they won't move if someone attacks them from the side. That's also true in many mods (all I know, to be frank). Here, BTRH 1.7: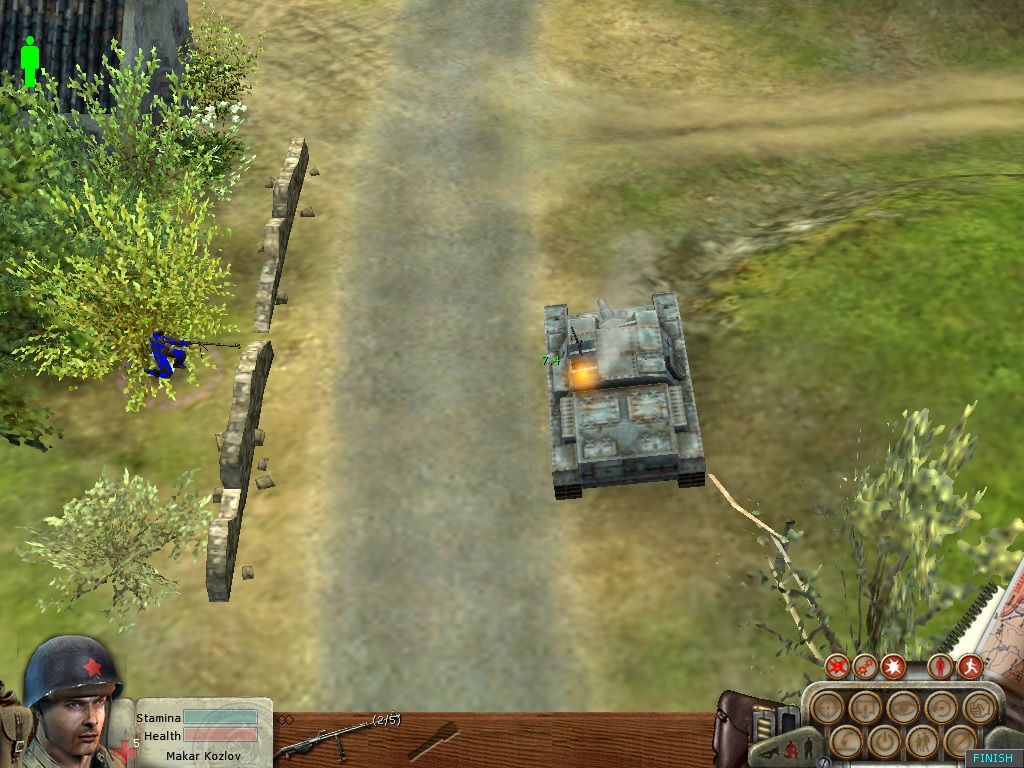 I bet you also noticed that horizontal range of this turretless vehicle's gun is quite limited. In direct control mode, you have to rotate the entire vehicle and see where the gunsight goes. Meanwhile, there is another vehicle that acts a lot different - Hummel. It doesn't require you to use arrow keys to turn around, but follows your cursor. Whether this is nice behaviour, is debatable a bit (at times it can be really irritating), but it has also a cool side effect - Hummel will turn in place while maintaining position.
The change is simple - one needs to modify model file (.MDL) and set basis bone to revolute AND put there 0 limits.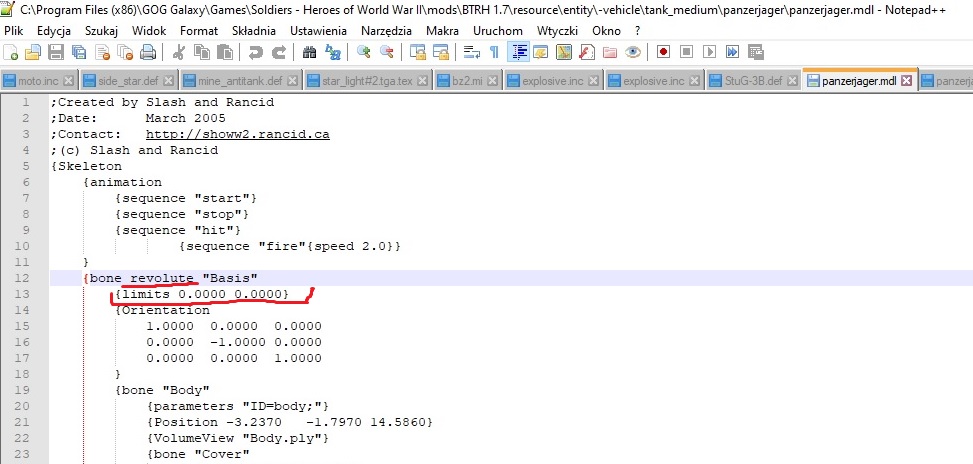 As a result, whenever we attack Panzerjager in the same way...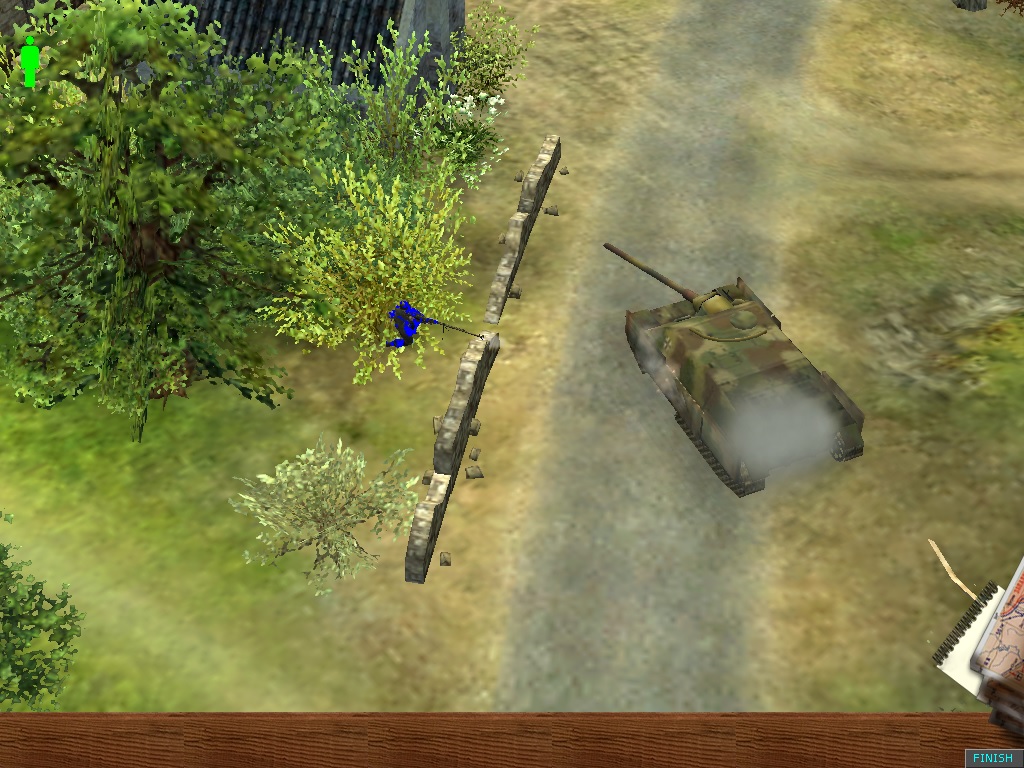 ..it turns to the attacker and...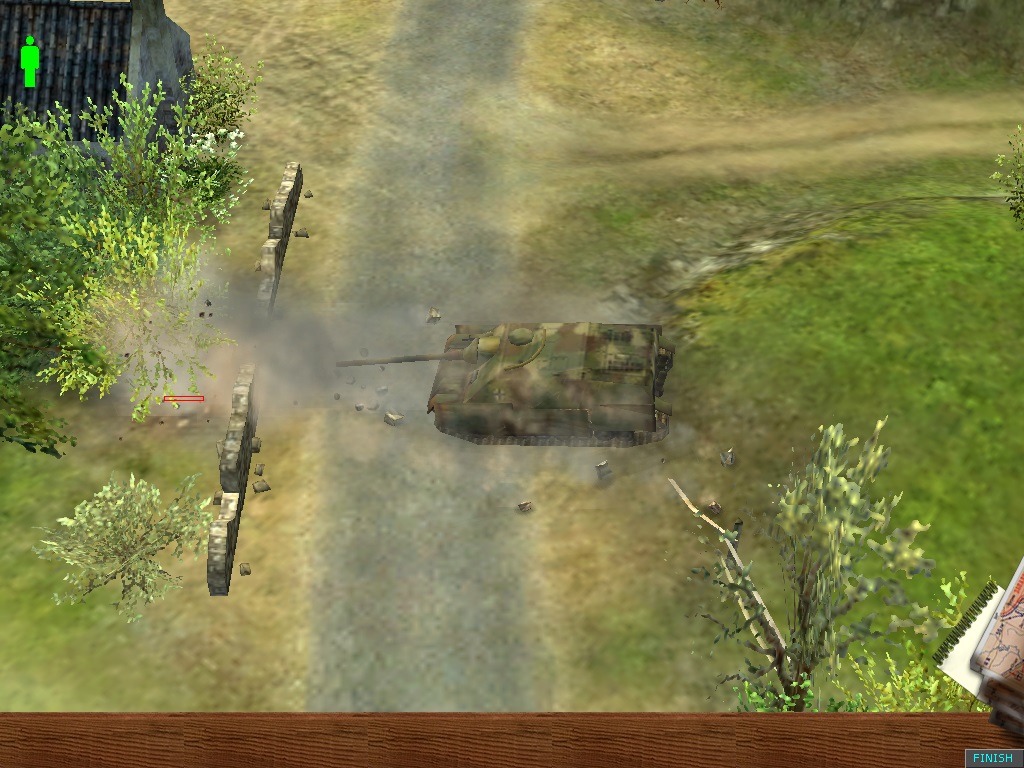 get's rid of them.
This change needs to be applied for each vehicle separately, so I'm doing it only for those that are used in the mod by "AI". For now, it's just Panzerjager and probably will be also Hetzer.