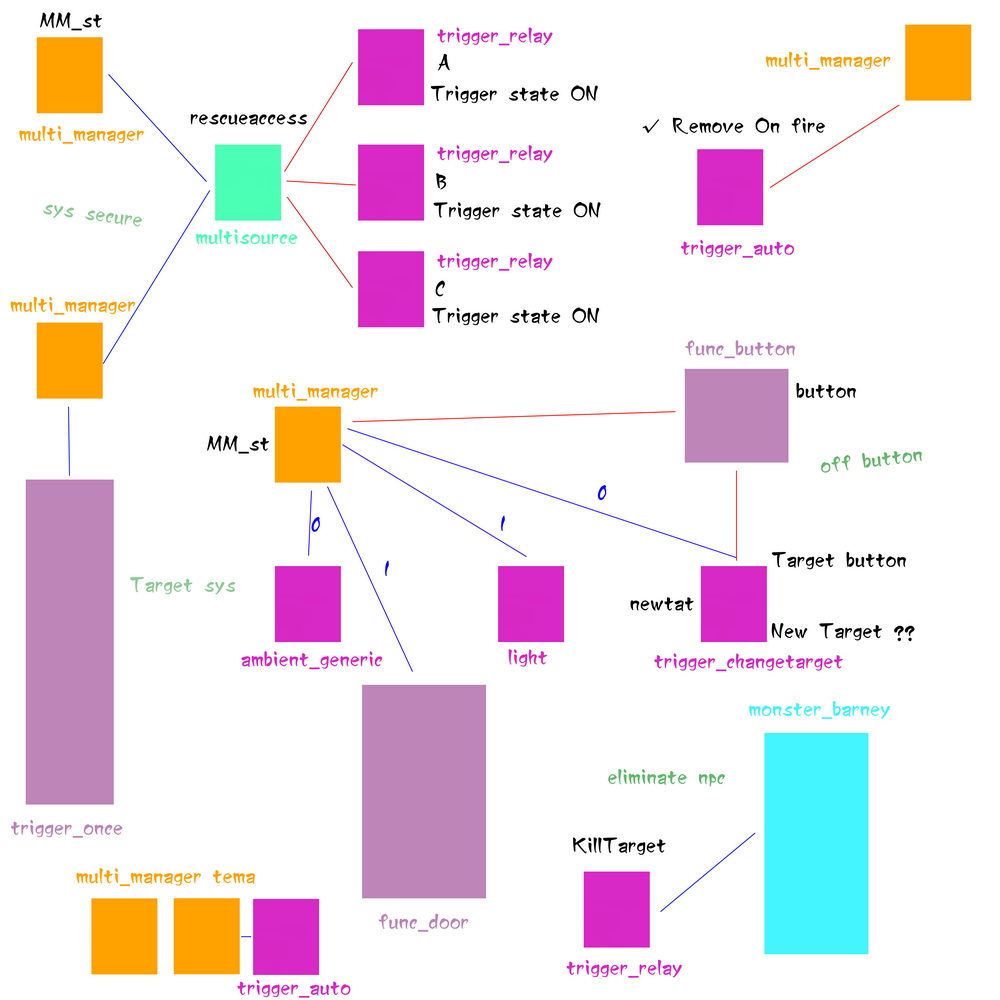 Reference
1:how to achieve, multidirectional trigger. Complete three instructions, open a door or other.
2:disposable trigger, at the beginning of the game start.
3:start an trigger, remove button.
4:How to make NPC disappeared?


1:Sys secure
?
↓ Access
multi_manager
↑ Access
multisource
↑ ON
trigger_relay A
trigger_relay B
trigger_relay C
target multisource
trigger state On
2:Start trigger
trigger_auto
All trigger state On
Alternative
remove on fier
3:Off
func_button
↓ ON Access
multi_manager
↑ OF
trigger_changetarget
func_button
target buttonnew target ??
4:
NPC disappeared
trigger_relay
killtarget ???
target NOT