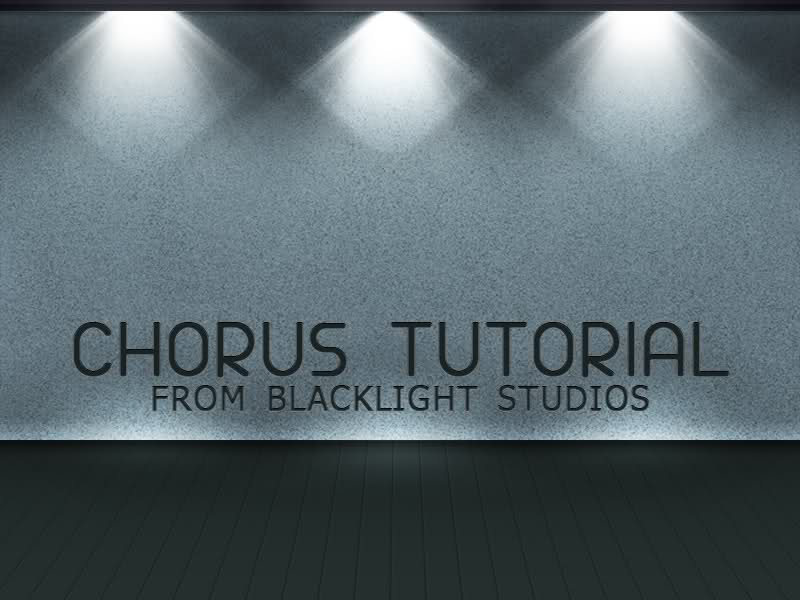 The Halo 3 main menu contained some choral music that I fell in love with.
This inspired me to create some music for the mod I'm working on: Operation Lambda
I decided to try and find out how to make this. When I looked through Soundbooth, and tried several effects, I didn't come up with anything I liked. So I used Audacity instead.
So, let's get started.
Launch Audacity.
Record your voice humming and doing oohs, aahs and oms sounds. It doesn't matter whether you have a good voice or not, it won't affect the outcome whatsoever.
First effect to use is 'Change Pitch'.
Now, if you already have a high voice, there is no need to do this.
But only some parts need to be modified.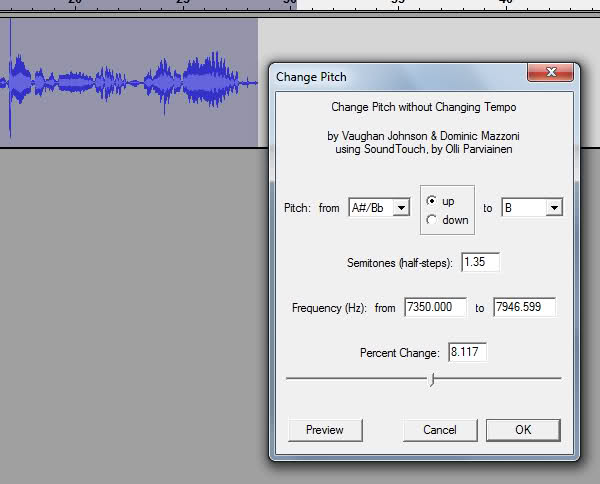 So, select the part you'd like to make high pitched, and make the pitch about +5-10
And also reduce the pitch for the dark gloomy parts you want.
Then we need to make an echo. So, go to Effects, Echo. You don't have to change the Echo's settings, but reduce it a bit.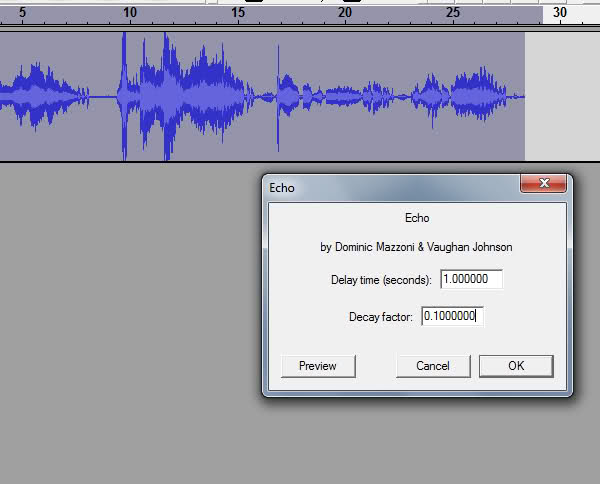 Now, Effects, Reverse.
I'm introducing a new technique called Reverse-Echo. This allows the eerie Choral effect to work at its best.
So, now, do echo again, but with these settings: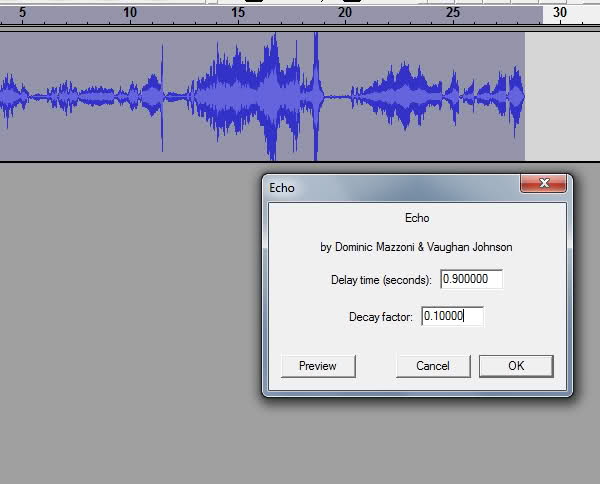 Now, Reverse it again, this brings it back to playing it correctly.
Now, Effect, 'GVerb'
Use these settings.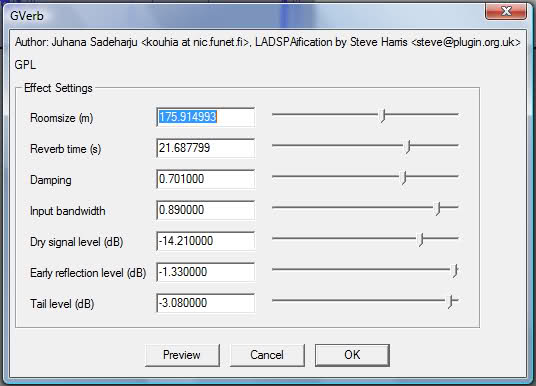 And now, you should have something that sounds really nice.
These are what I've come up with: