A comprehensive guide to downloading this mod :)
---
Quick tutorial until replacement of dropbox folder
1. Download Halo Custom Edition from Halomaps.org here: Hce.halomaps.org
2. Once everything is downloaded onto your pc download and apply the Halo CE patch found here: Hce.halomaps.org
3. Download and apply AmaiSosu V0.4.0 to your version of Halo CE, found here:https://github.com/yumiris/AmaiSosu/releases/tag/v0.4.0
3. Place the most recent version of the mod campaigns in the map folder alongside the campaign and multiplayer map files
4. Make a shortcut of the executable and then open up the properties of the shortcut and type in -devmode -console in the target area
5. Once on the menu press the tilde key and type map_name then the name of the campaign you wish to start
---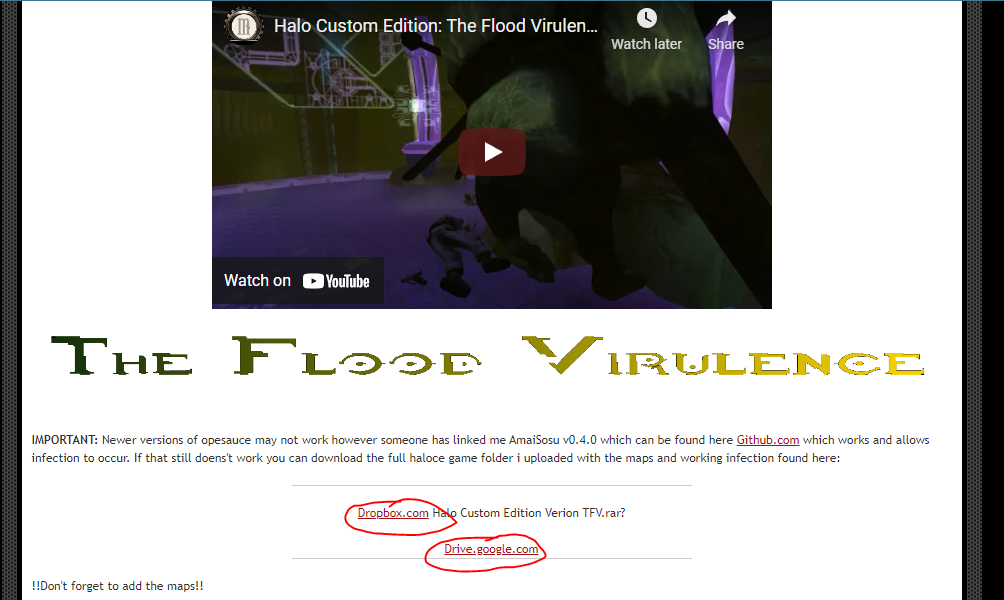 1.First things first. Head over to my google drive and download my version of Halo Custom Edition that has all the right plugins and script extenders. You can find this in the first paragraph of the description of this mod.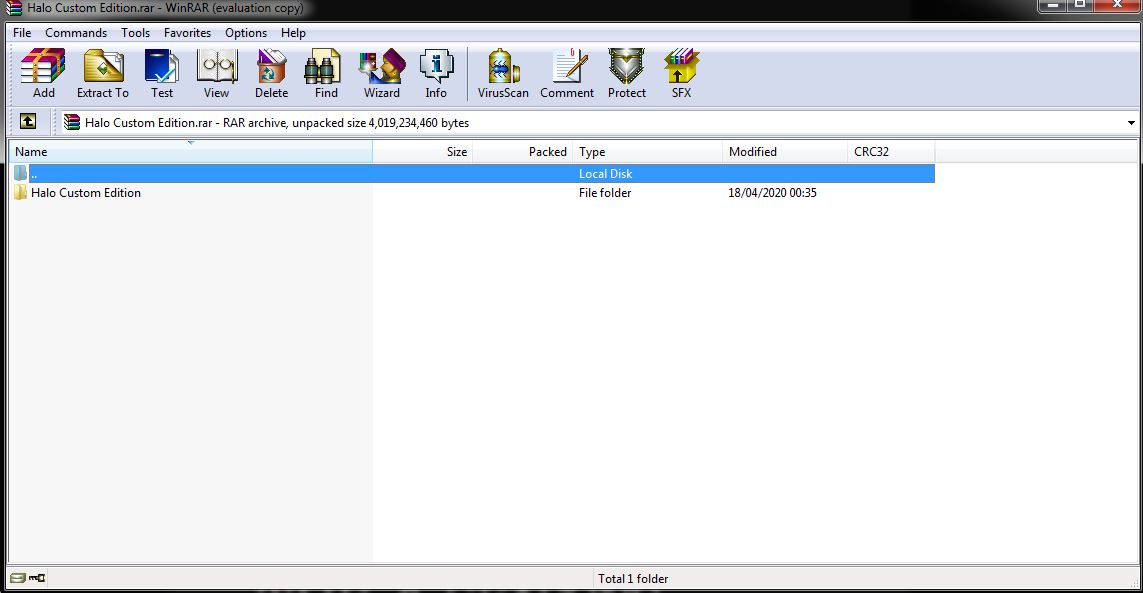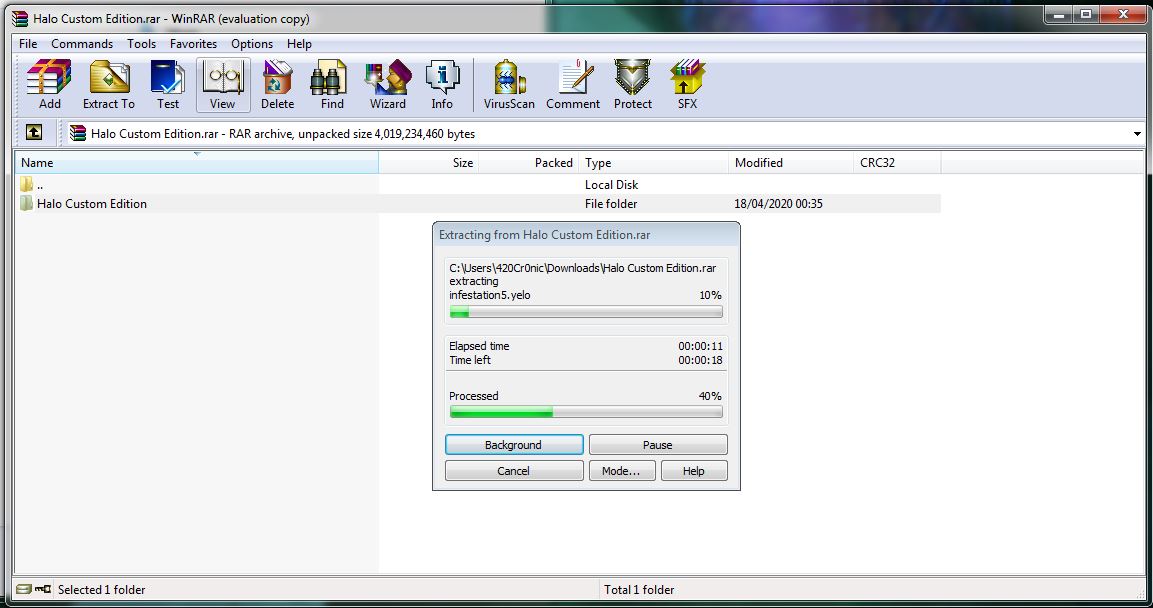 2. Open the zip with your unpacking software and move the folder onto the same drive that holds the OS. (for this example I've moved it onto my desktop on my C:)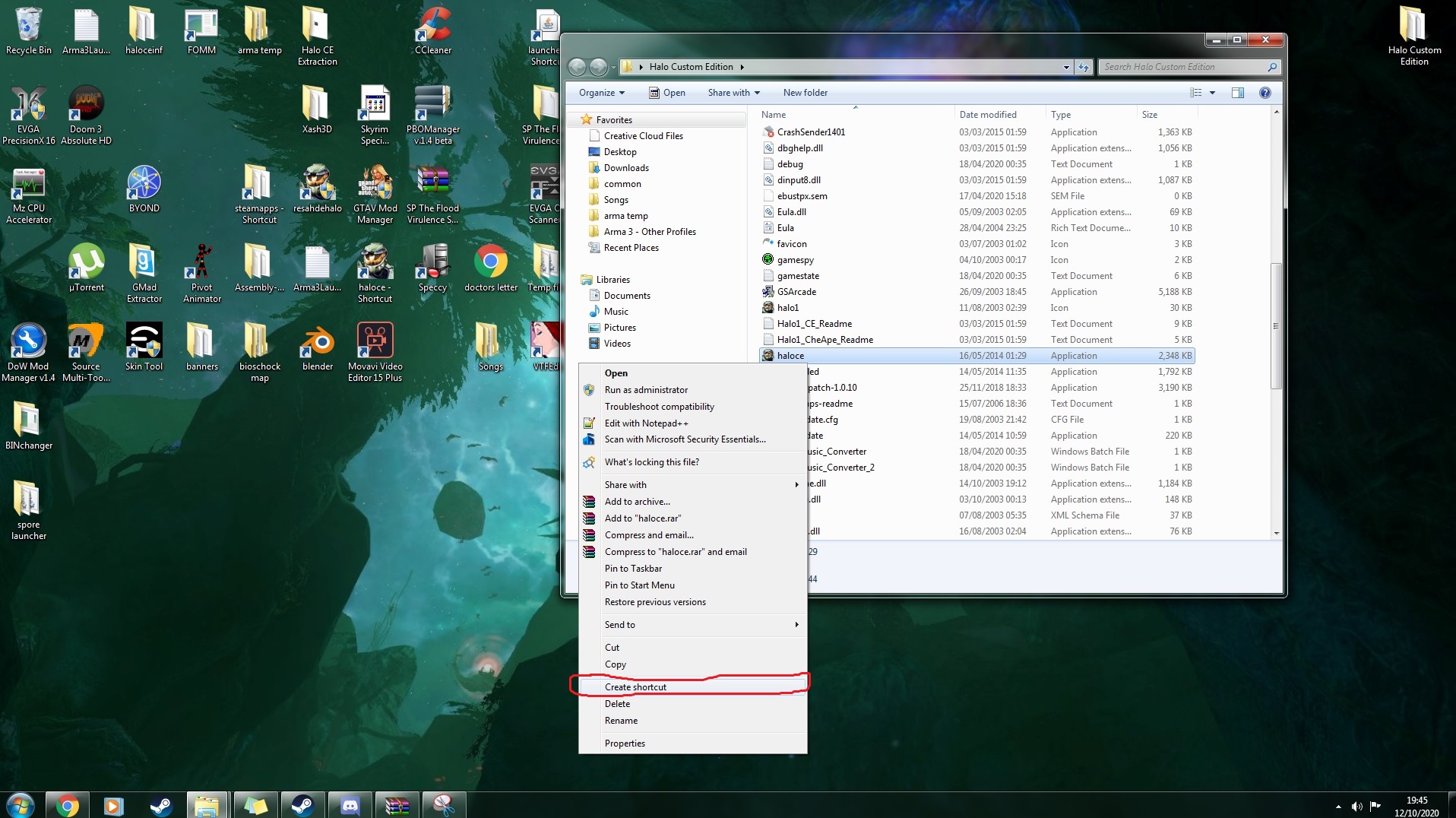 3.Once you've placed the folder on your PC head inside and make a shortcut to the haloce application. Mine can be seen to the right on the desktop here below.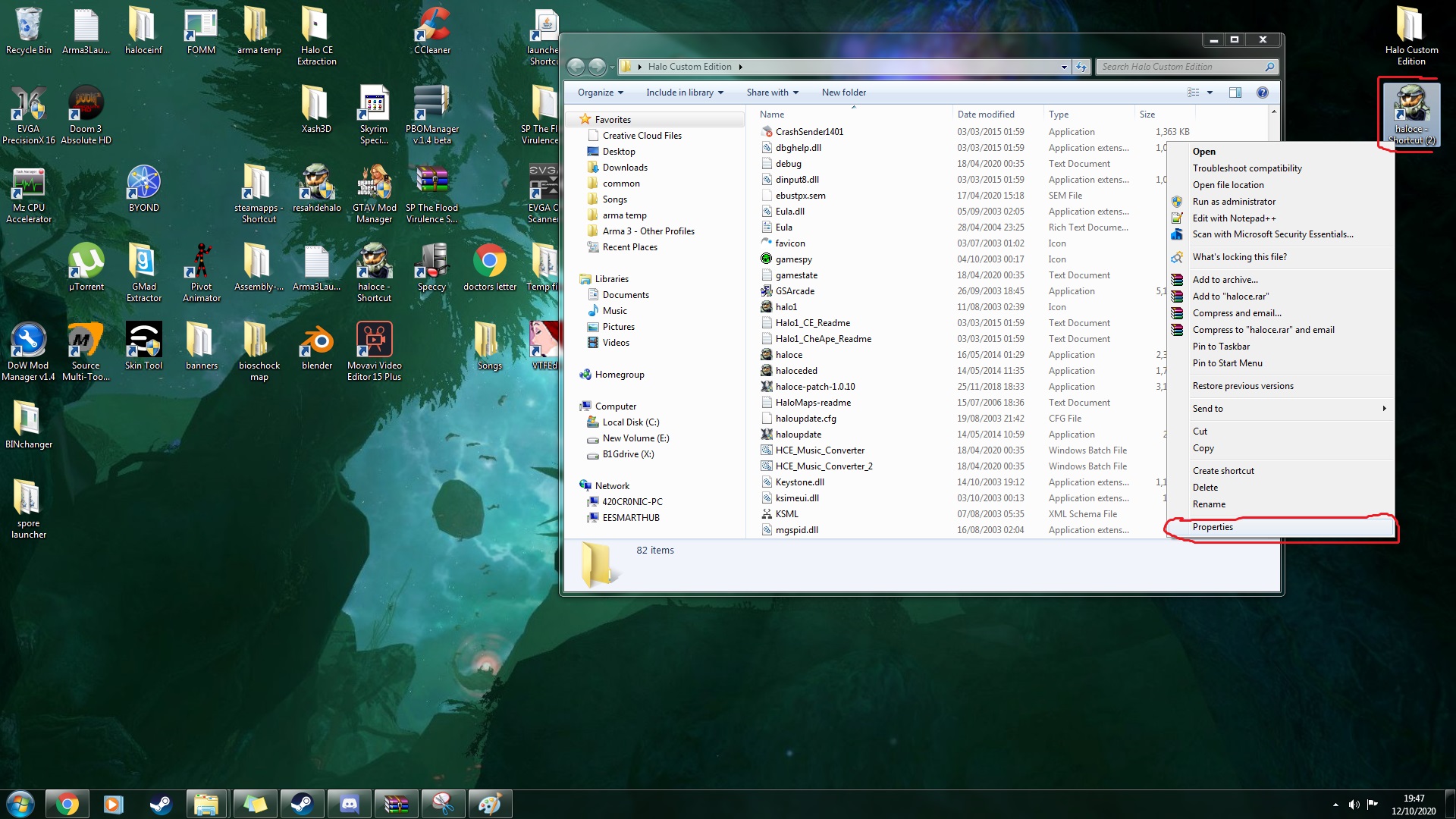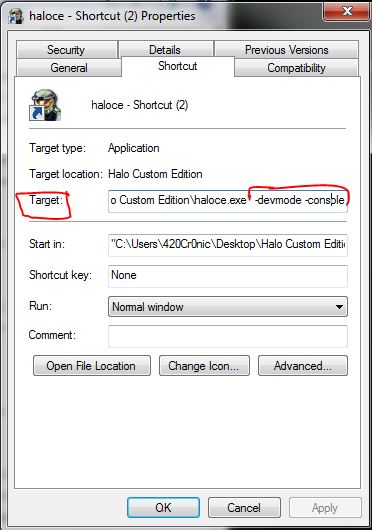 4. open up the properties of the shortcut and type in -devmode -console in the target area after the shortcut path as seen above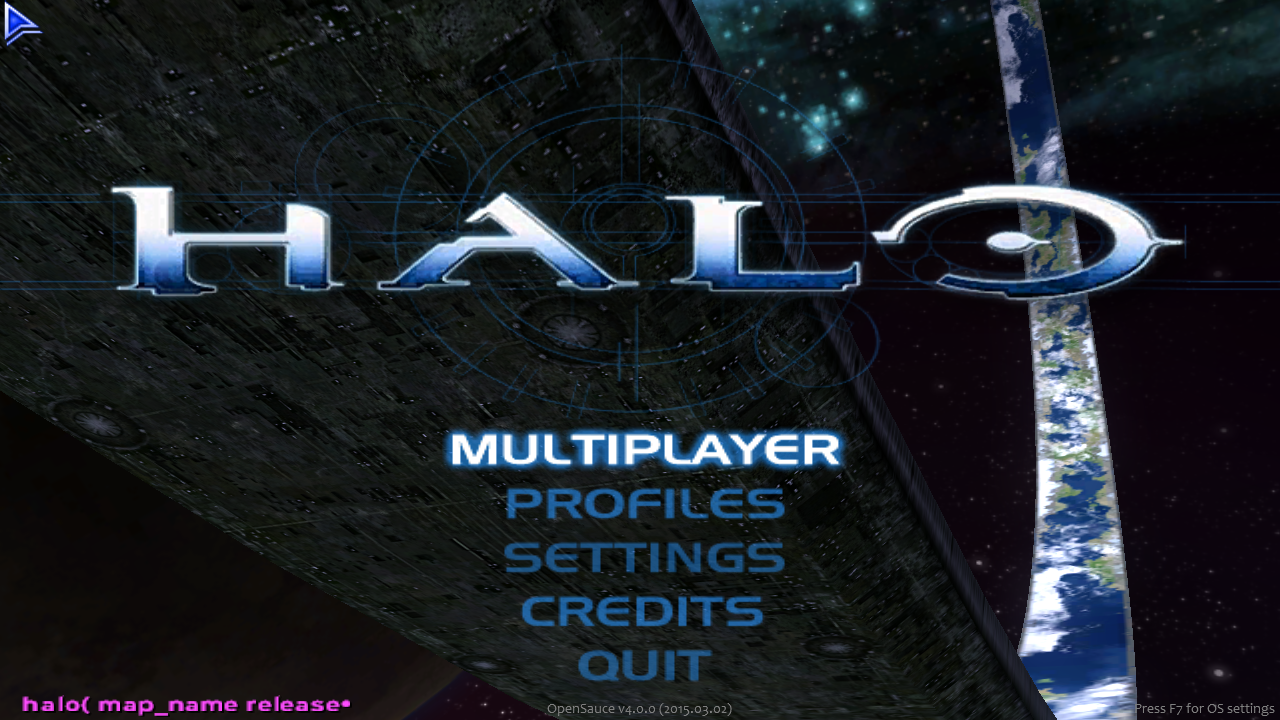 5.Open the console using the key above tab and use the command map_name to open up any of the levels.
You will have to download the latest level set from moddb as the halo ce folder does not come with any. Hope this has helped people trying to play the mod thanks for your continued interest!