In Corsix:
Hardpoints in corsix use what is listed in OE hardpoints.
You get weapons assigned to hardpoints and effects should be attached in OE to the correct action.
Combat_ext has a list of hard points and weapons attached.
Ranged weapon Hardpoints need the listed attributes to allow it to use them correctly ingame.
Melee weapon hardpoints don't need so many as targeting isn't required, but I will touch on this later.
In the weapons in sequence of precedence, you list the weapon names given by the WHE and the lua for the weapon type.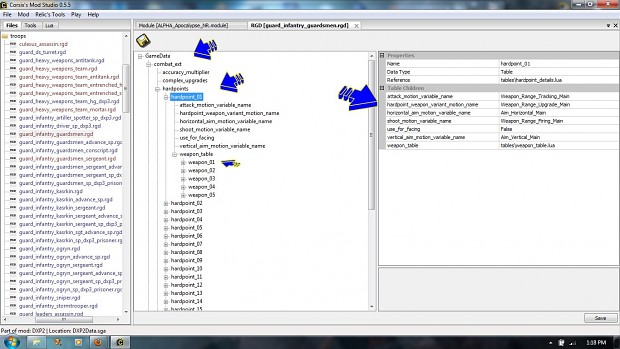 In FFE:
In the CLST in the WHe in FFE.
You will find a list of CLAS(clauses) that are used to define hardpoints and weapons.
Listed here is the Information need to put into Corsix Hardpoints.
listed weapons should be easy to determine as they will be most likely upgrades.
The hardpoint is the Main in red.
The weapon is the Bolter in yellowish.
The default weapon for the weapon set is the bolter in blueish.
If you look through the CLAS(Clauses) you should be able to find the hardpoints info and the Weapons info..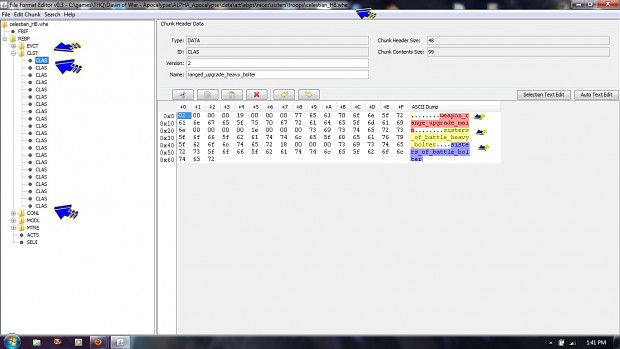 As always ask away. :)