Creating Pawn Audio Tables
Pawn Audio Tables are important part of Republic Commando. They are commonly used for almost all NPCs for things like custom responses , audio cues... simply to make NPCs talk outside scripted sequences. In this tutorial , I am gonna show you how to make your own Pawn Audio Tables.
1.Preparation
First of all , you need voice lines for your NPC. Once you have them , import them inside editor to your own package. Once you have done this , you should see all your NPC voice files in the package. If you have multiple variations of the same response (for example multiple voice lines for taunts , taking cover etc.) , you have to create a multi-sound. Click "file" and the "new multi-sound". This should create a special sound type that plays random audio file from files that are connected to it. Name it like you want to. Now open properties of your multi sound and under sounds tab and link it to all sound files associated to that certain action.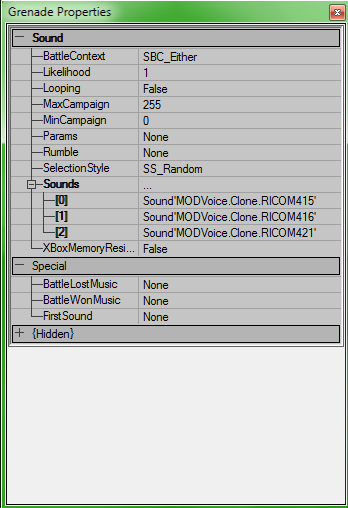 Alright , once you finish doing this for all actions with multiple audio files linked to it , you can move onto properties editing.
2. Making the Audio Table.
First , untick "Use actor as parent" and "Display placeable classes only".
Scroll down until you see "PawnAudioTable".
Click the "+" and choose audio class you want to use as template. Name it like you want to and open up the properties of it. Then go to sound , table and there should be tons of sounds. Each number is assigned to different action so look at another audio tables to see what number is what action. Assign your multi sounds to different numbers coresponding with different actions. If you are not planning to use a number , clear it. DO NOT DELETE IT OR YOU WILL BREAK THE AUDIO TABLE.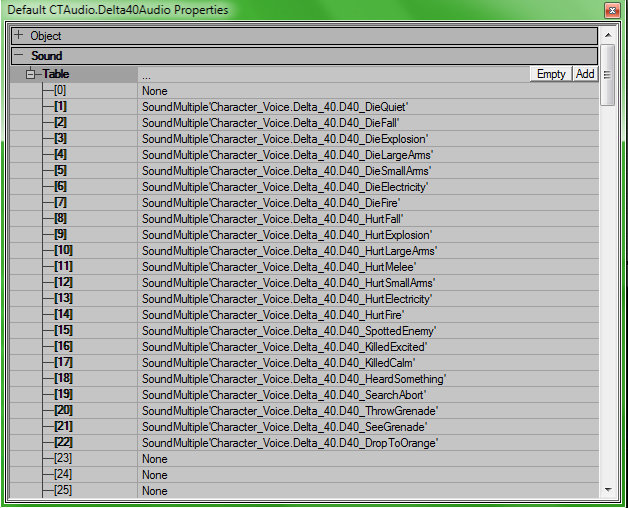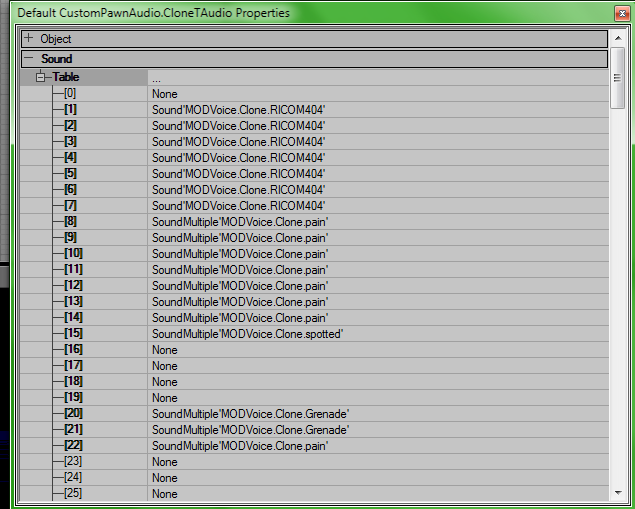 Now for the last part.
3. Making the NPC use your audio class.
This is the easiest part of the tutorial. Open properties of your NPC , go to hidden, Audio Table and choose your audio table. Simple as that!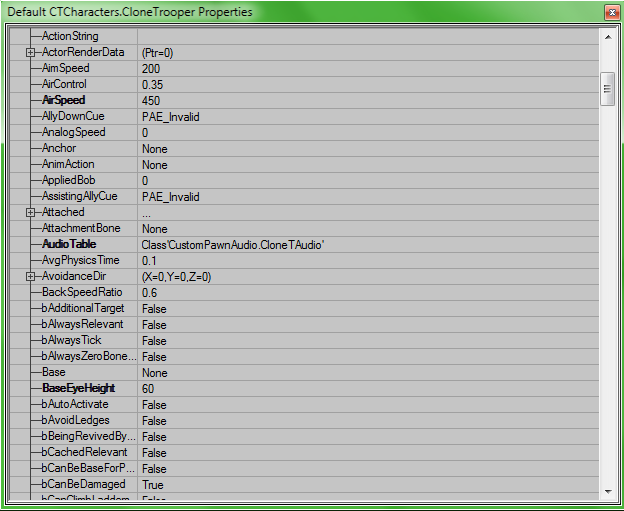 Done!