Check it your self! the map is quite detailed and you might find whatever you want!
theres also markers for Broken steel, Point lookout, and The pit zones.
"See what's been discovered by the Wasteland inhabitants! Check the categories on the right to show markers for just about anything you can find in the Wasteland"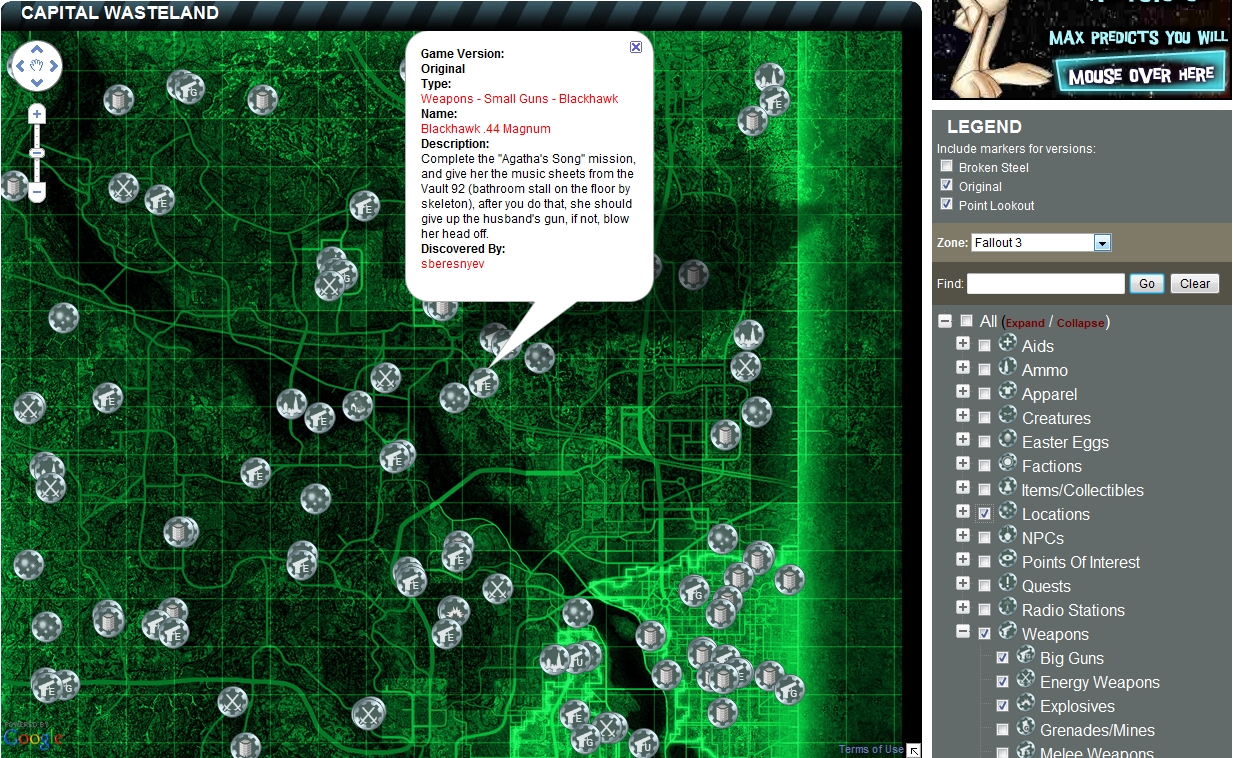 "its a very helpful map indeed :P" -some internet guy