Maybe, is it to hard to change stuff? Well...
First of all, you must open it.
It's in the "[Your Quake 2 Path]/ctm" directory. Open settingseditor.exe.
Alright, is it open?... It should look like this.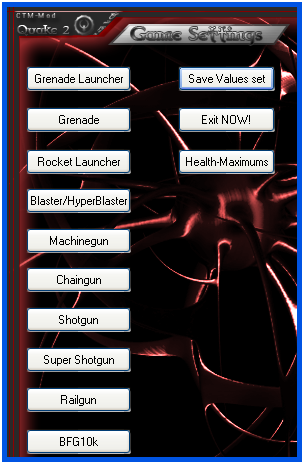 Riiight. Let's change the starting health :)
-Click "Health-Maximums", this should open: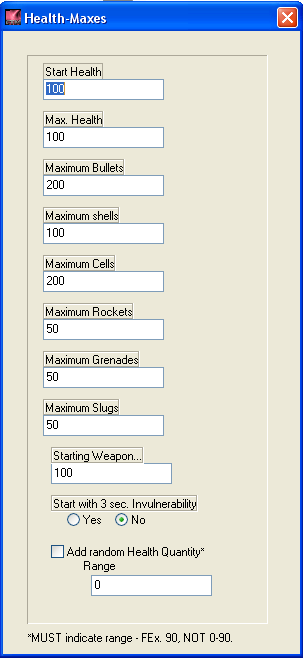 Change the "Start Health" value to what your heart desires. But.. don't use a negative value.
You can also change "Max. Health" and the players will be able to get health back to the value you set.
Example: Start Health: 300 , Max. Health: 300
If the player's health drop to 250 for example, they can cure themselves with a healthkit to 275, 260, 350, etc.. depending on the item used.
Once you're done, Click once or twice over the "Save Values set" button if you're not sure if it saved. You should see the changes at your Quake 2 CTM mod server once you join.
Easy. Just keep exploring. I'll take out the CVAR tutorial later.