Obviously I couldn't have some kind of medieval crafting system within a modern-day office-themed game that wouldn't make sense but a recycling system, well yes, maybe.
One thing that bugs me when playing games especially big MMOs is my inventory quickly filling up with junk. I wanted some way for the player to be able to get rid of this junk in an interesting and fun way.
So as mentioned above I kind of thought a recycling system fits in with the office theme and the player can try out ingredients and by doing this they can 'discover' new recipes which are apparently stored in some kind of central recipe repository.(A C sharp list in case you were wondering).
I've yet to add specialisms to the recycling system but I'm giving it some serious thinking time over the holiday code-freeze.
On a related note I've intentionally not implemented item weights. I always felt the game-play that spawns from seeing that dreaded message 'you are over-encumbered' was awkward and frustrating.
So anyway enough of me babbling here's some lovely screenshots: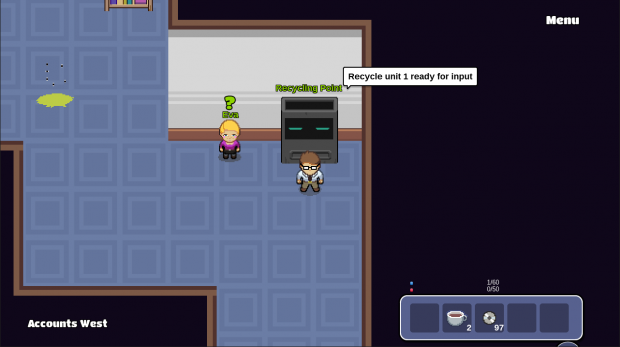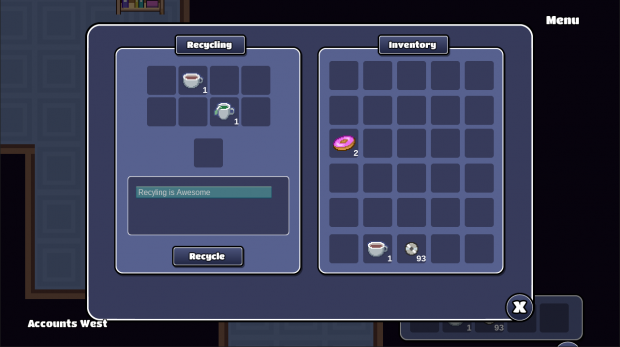 Finally just to mention that this humble little game as somehow crept into the top 50 of the Indiedb top games of 2014. I'm going to read that as a positive sign and if you like the look of the game I encourage you to vote for Zombie Office now!!!
Jeff