So here's a (very) long-overdue update. It's surprising how engrossing the game-making process can be, causing me to neglect posting updates.
With my excuses out of the way - on to the news.
I always promised that in the later stages of the game's development I wouldn't rush to get it out, thereby risking the game's quality. As each week goes by, more polish is added, more graphics come through from the artist and the game becomes more rounded and real.
At the moment I'm busy designing the levels, designing bosses and generally smoothing and refining gameplay. Most of the work last year was really about setting up features. It's only over the past few months that I've really started to build a game.
The main story is done but I'm continuing to refine it and add more side quests and rewards. There are several main characters now with defined motives.
I'm also considering a change of name - originally it felt like an adventure with zombies in an office but "Zombie Office Adventure" was only ever a working title. At the moment "Zombie Office Politics" is favourite. As the quests have developed more politics have been introduced so this title seems to fit best at least IMHO.
So everything is going well and I'm aiming for the Summer to get this on Steam Early Access. Summer is intentionally vague - as I don't want to impose an artificial deadline on myself but at the same time it has to come to an end soon.
As always thanks for your interest in the game - everything is still on course and I'm really looking forward to getting it out there and seeing you guys play and enjoy it.
Here's some screens showing the level layout process: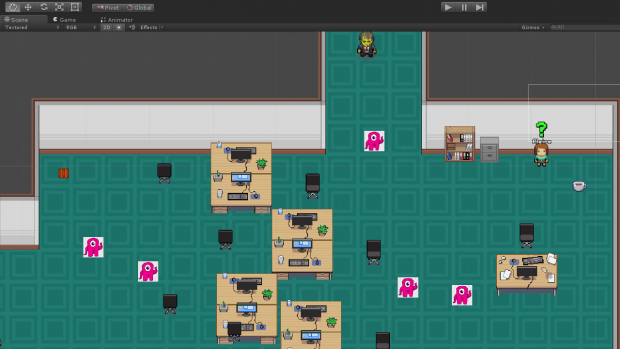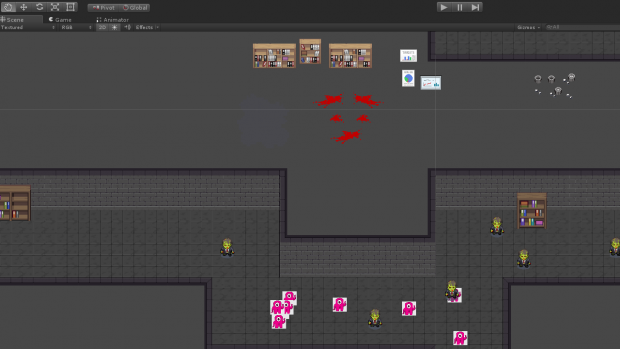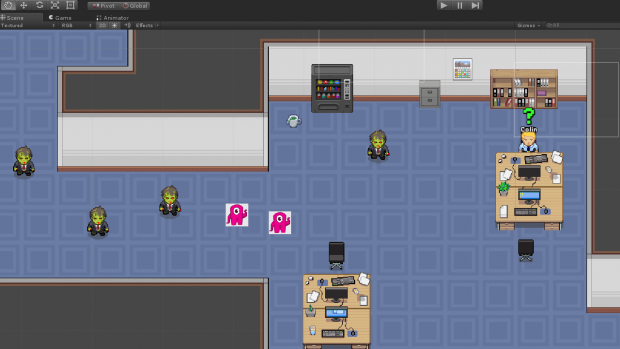 Until next time.