Beta 6
How do you do fellow zombie killing connoisseurs. It has been a while. It is crazy to think that the last update was over a year and a half ago. In that time, I have personally gone through a lot, and not just because of 'rona. Hopefully you guys had a better time. Without further ado, I want to start off by saying that this update is without a doubt the biggest one yet. In this article, we will showcase the most notable changes.
New gun: R700 rifle
There is a sniper in the game now... all zombie games MUST have a sniper, right?! Not really, we wanted to give the survivors another alternative to the usual Winchester rifle. Just like with the Overunder, we decided to up the uniqueness of the weapon to give the player more variety in their arsenal. The R700 sniper is extremely powerful; being able to one-shot Hulks when shot in the legs. With this great power comes great responsibility (xd). The reload is extremely slow and shooting while moving or unzoomed is essentially useless except in very dire situations. So go out there and do some 360 noscopes!
Reworked weapon models
The way first-person guns feel is important. They must be satisfying to shoot without getting in the way. This has been a thing we have wanted to improve on and we finally got the chance. Yeckoh went absolutely nuts and started churning these guns out like crazy! Not only modelling them, but animating them as well. Check out these animations:
A cozy fire
We all love roasting some zombies, am I rite? Well now you can enjoy doing so in a comforting glow of a burning carcass. :)
Brand new item crates models
By four_tony and Yeckoh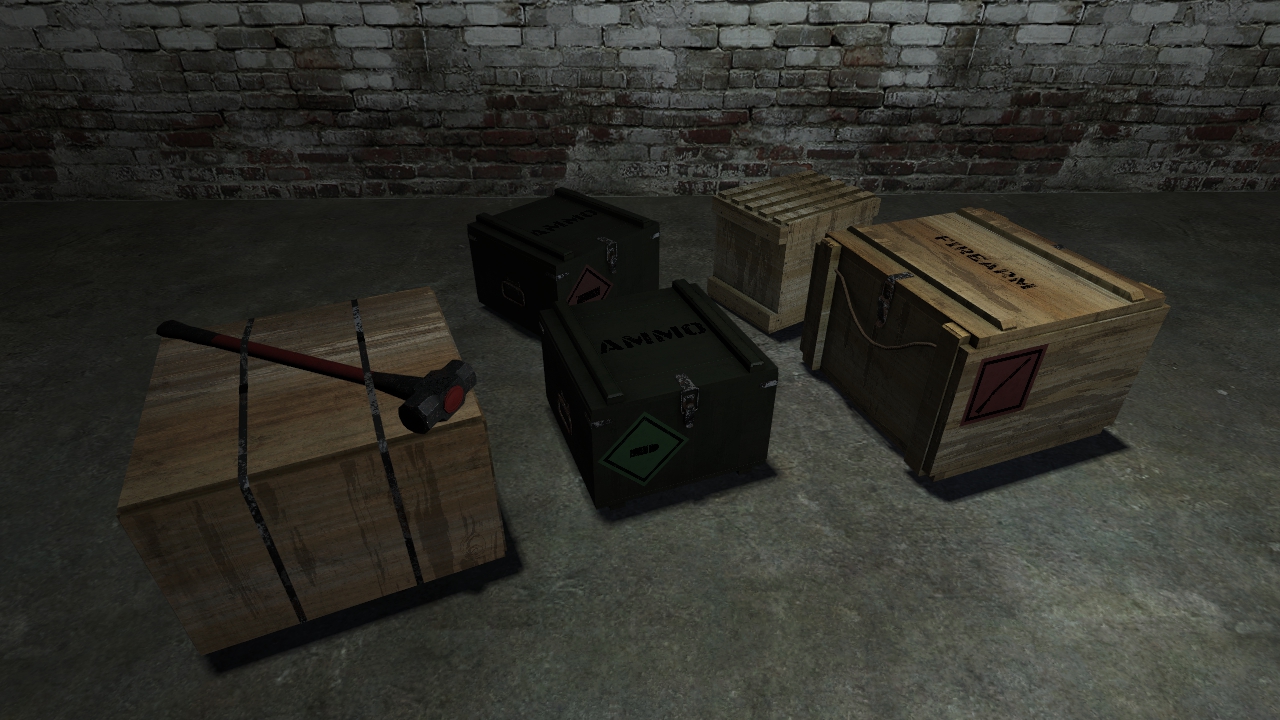 Fireaxe (sledgehammer alternative)
By Yeckoh

New official maps
Debunked was released back in the olden ZM days by four_tony, but he decided to revamp it for ZMR.
Forest for the wicked by Fa.
There were many other changes not shown here. You can check out the full changelog here! As usual, if you would like to be apart of our play sessions, join the ZMR Discord channel! It is your best bet to catch an on-going game! See y'all in-game!