Hello dinosaur fans!
Since we joined the IndieDB community, we wanted to celebrate this occasion by creating a V7 version of Zniw Adventure public release demo. It isn't any longer than the previous release, but it features lots of additions and fixes, as well as improvements that were suggested via community feedback and comments. The V7 demo features:
completely redone speech bubbles, due to received feedback - they have a much better aligned text, dialogue advance markers and a larger speech bubble - they should be easier to read, especially for younger players,
optional tutorial mode added, due to received feedback, for younger (or unfamiliar with adventure games) players,
some minor updates in the existing graphics and animations,
some new items, interactions and animations added,
several smaller bugfixes (annoying things, nothing game-breaking).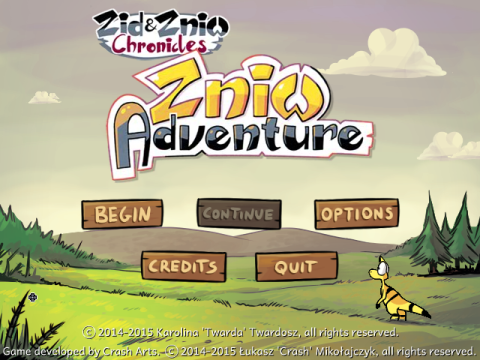 You can download the game here:

We hope you will enjoy another release of Zniw Adventure public demo. If you wish to track other, smaller updates, feel free to visit our tumblr sites, as well as the official game site on the AGS forum:
Twarda's Tumblr (the artist/animator/game and character designer of Zniw Adventure)
Kurasiu's Tumblr (the programmer/writer of Zniw Adventure)
AGS forum official game thread
---
Take care, everyone!

Twarda & Kurasiu