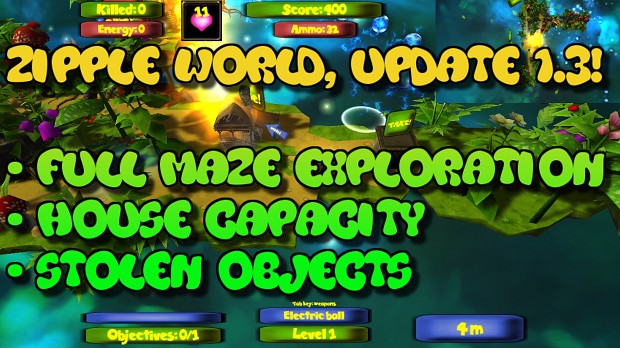 Hello everyone,
we have published on Steam the update 1.3 for Zipple World, with the following gameplay improvements.
House capacity
To save every village, you must provide all the houses, and now every house has a limited capacity, displayed in the icon.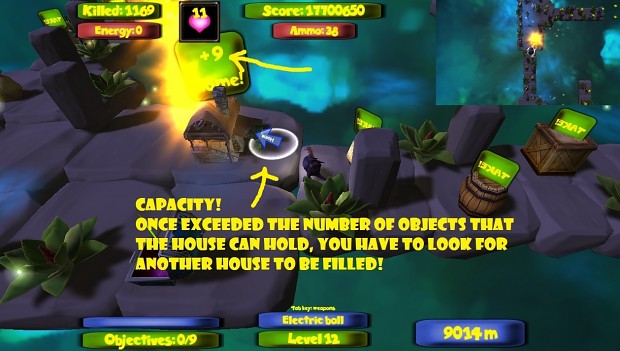 Closed houses
Once filled a house, it will be closed and you will have to look for another empty house in the magical labyrinth.
As all the houses will be filled, then it will reopen the first house you visited.
In this way fully explore all labyrinths of Zipple, for a more balanced gameplay!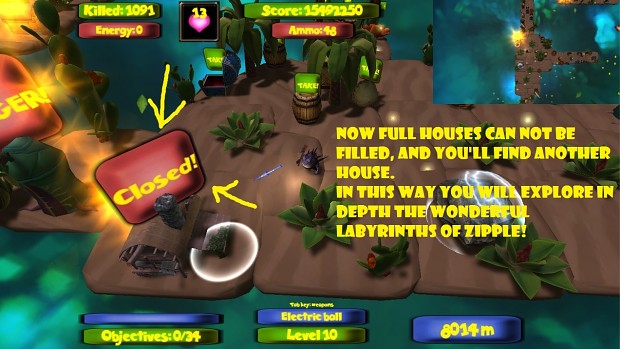 Stolen objects
When you picked up an object, it must be carried in an open house.
If at this stage an enemy touches your item, this item will be stolen and brought back to the starting point!
This way you'll have to be careful during transport!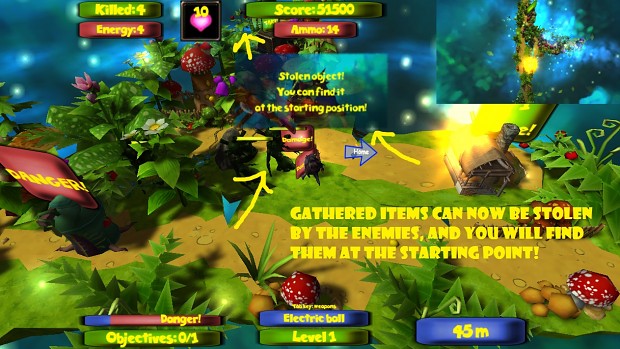 Enjoy!!