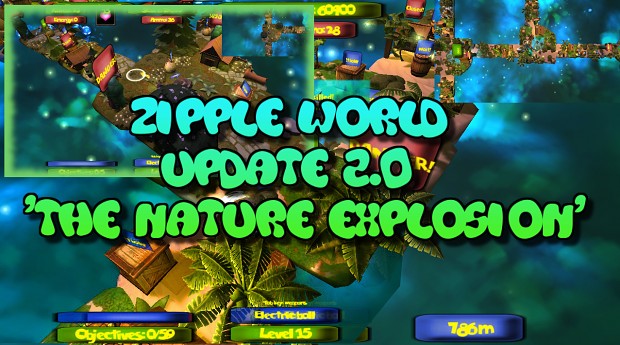 Hello everyone,
we have developed the update 2.0 for Zipple, The Nature Explosion, with two new game modes (campaigns).
These two new campaigns have been built using a more agile design method, with simpler but independent platforms, each with a 'house' for the village and an enemy base.
In this way the labyrinths are more linear and the gameplay is more balanced.
Magic Forest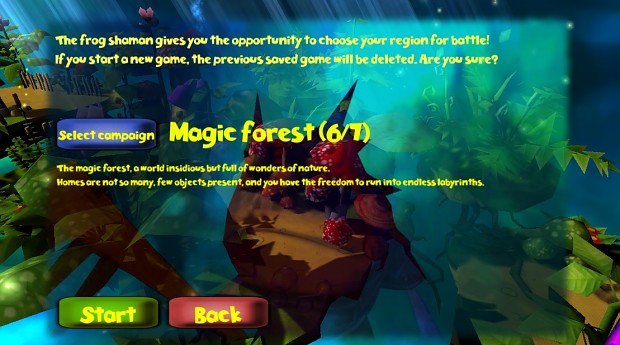 This campaign has a limited number of items to collect, and you have a great freedom of movement.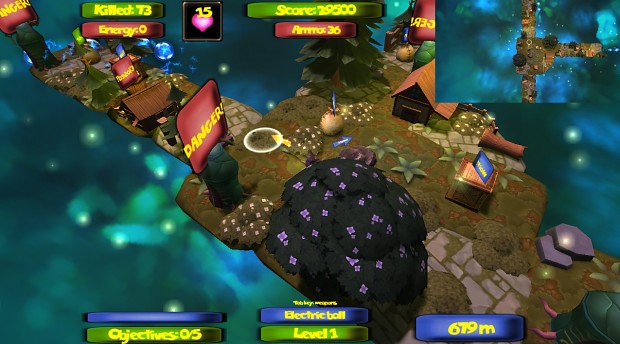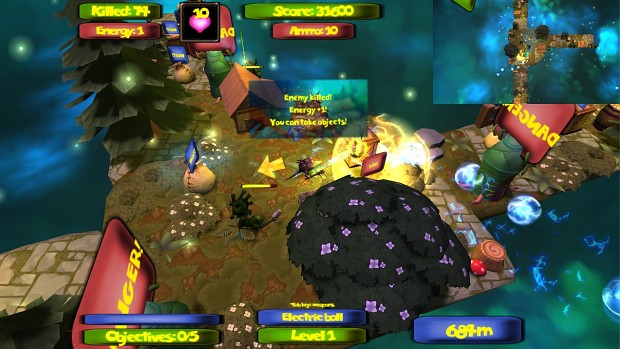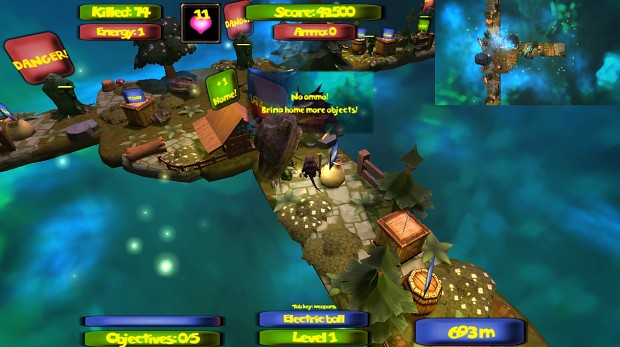 Tropical Island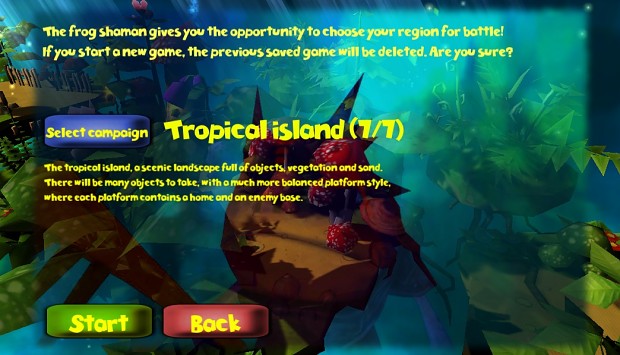 This campaign has a very large number of objects to be collected, with magnificent tropical scenery rich in palm trees, sand and plants.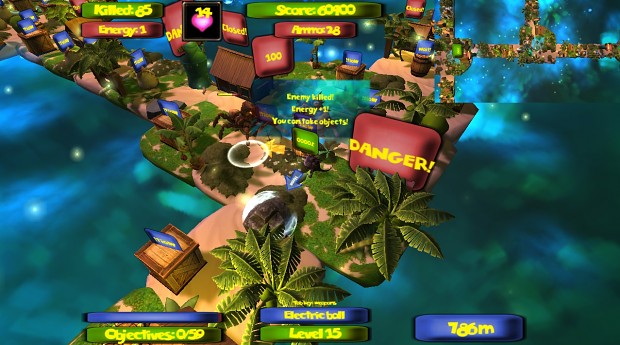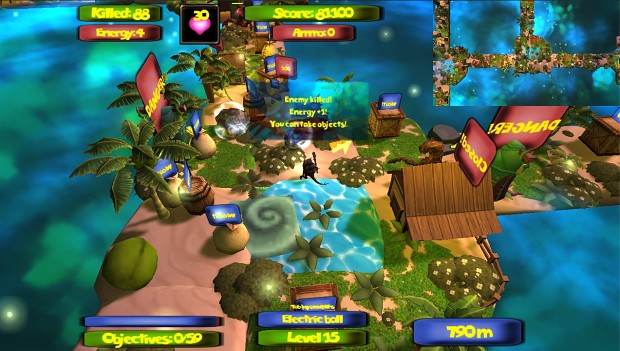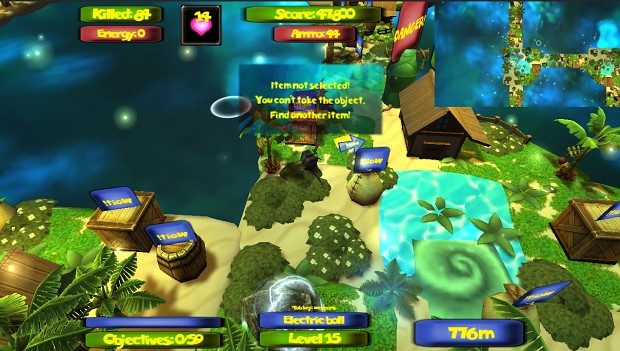 Now live on Steam!