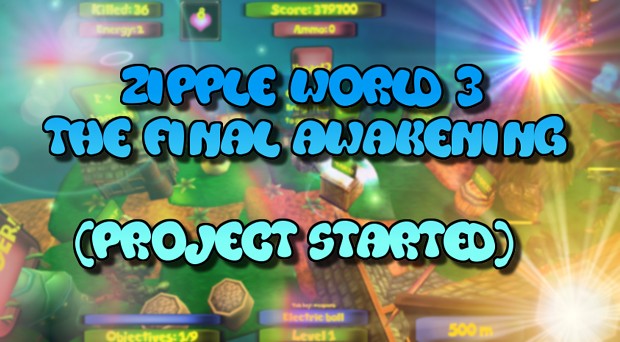 Hello everyone,
the legend of Zipple reaches the third chapter, with new gameplay and new fantastic scenarios!

The game begins from the robust dynamics of Zipple World 1.
We decided to start a new chapter because we realized we still have a lot of ideas and updates planned for Zipple, and all this had to explode in another game.
Follow us on Twitter: Twitter.com
Therefore, many exciting things are planned for this chapter:

- New gameplay improvements
- New dymanics
- New campaigns
- New scenarios
- New management section
- Character progression
- Objects inventory and trading

For example, it has already begun the development of a new campaign with new assets, the "Grassland Village", used also for the last update of Zipple World 1!
This is only the beginning of a collection of new and awesome contents!
Campaign features: new assets, many houses, many enemy bases, village aspect.
This new setting of scenarios serves to enhance the strategic side of the game, with future new features that will be used to explore every single house and every single object of the maze!
The largest number of homes allows you to explore the village in a more varied way, along with the fact that the houses are filled on a rota basis, depending on their capacity.
See images!