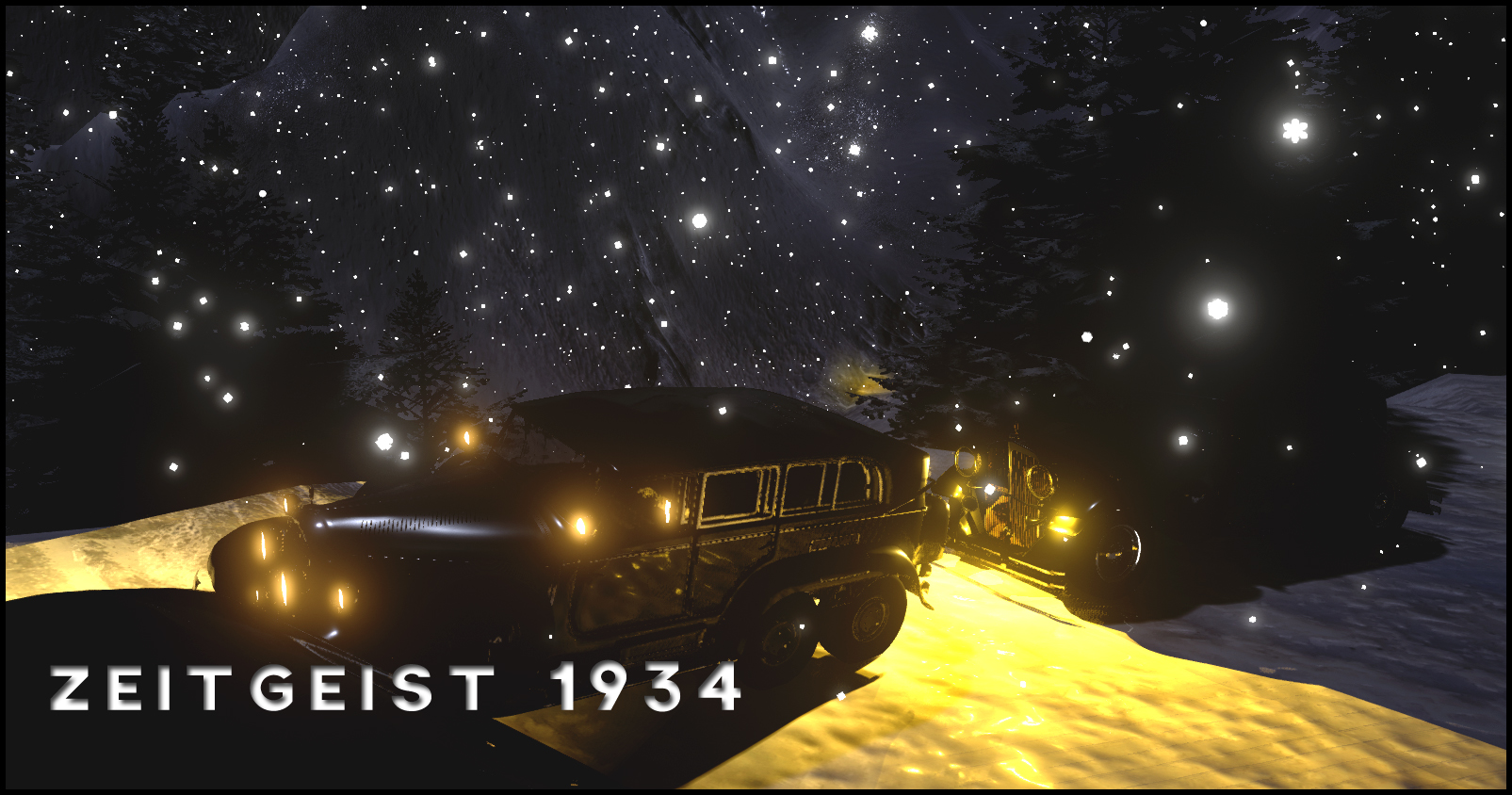 Hello,
this is ZEITGEIST - and we've got news for you. Yes, we know, the rule of thumb hasn't quite played out,
but you'll understand why after reading and watching...
...the news:
It has literally taken us more than half a decade, but we have finally made our move:
With a lot of help from the ModDB staff, Zeitgeist has been moved from the ModDB section to the IndieDB section, along with all of our past articles, graphics, downloads, videos and so on.
Along with the change of engine that we informed you about three months ago, we have been talking to investors and made decisions on how, when and in what manner we want to build and release Zeitgeist to the public.
As always, there is good news and bad news, but luckily, the good news outnumber the bad by far.
But let's go step-by-step and start with the fruits of months of hard labor:
A video tailored to Jonas' revamped version of the Zeitgeist-"Overture", showcasing much of the art, the characters, the style and the world of Zeitgeist.
Catch a glimpse of what you'll get to see once we finally get to finish this project:

As you can imagine, we've been working on this thing for many months, again quite literally
up to the very last second - it's 5 am as we type these lines, and we only just rendered the final
version of the video...
Also, it's far from perfect; to say that we're understaffed right now is a massive understatement,
so if you happen to know animation, modeling and 2D artists drop us a line or two. ;)
Anyway, due to the overkill that finishing this video meant, we'll take the day off and
save the rest of the news for next week.
However, we want to give you one more thing...
...a very short "Road To The Future":
By end of December, we want to release a great number of screenshots to show what the porting
from HL2 to UE4 looks like and how it's coming along.
We'll also have a number of interviews with gaming magazines and blogs.
By January, we can hopefully kick off a crowdfunding campaign with the goal of securing sufficient
funds to get ZG into a shape attractive enough to potential investors or other companies to partner
up with.
Also by January, we want to be able to give you guys a draft of our Design Document - learn what has
changed, what remained the same, and what Zeitgeist 1934 is -really- going to be about.
So... that's that, and if you fancy, leave us a VOTE for the GOTY contest - we're starting with a 9-day-delay,
but hey, we've been in more desperate situations...