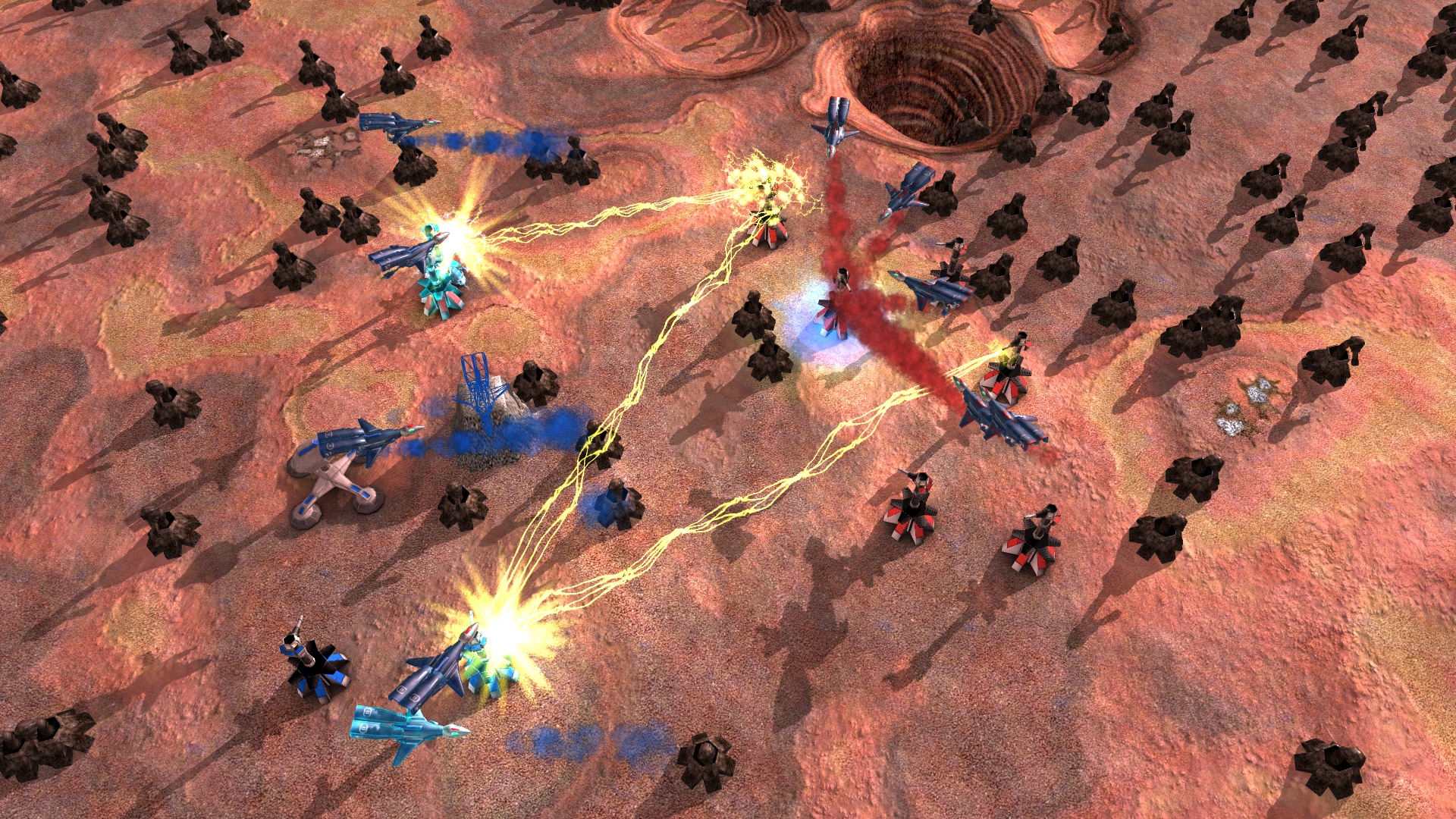 Thanks to recent work and feedback we now have tentative AI difficulty levels. Aside from AI, we have been working on smarter and newbie friendly defaults for unit AI and, as always, miscellaneous bug fixes.
AI Difficulty Levels
Renamed the AI difficulty levels for descriptiveness and because 'Very' is unimaginative.
Beginner: Recommended for players with no strategy game experience.
Easy: Recommended for players with some strategy game experience, or experience with related genres (such as MOBA).
Normal: Recommended for experienced strategy gamers with some experience of streaming economy
Hard: Recommended for veteran strategy gamers.
Brutal: Recommended for veteran strategy gamers who aren't afraid of losing.
Insane: Recommended for veterans of Zero-K.
Beginner is very much a sandbox AI for getting the hang of units and controls. It slowly makes a base and after about 8 minutes sends a Flea (or equivalent unit) to wander around the map. Easy and Normal correspond to AIs recently configured by

CrazyEddie. Easy is like Beginner but, instead of a Flea, it makes an army out of a few units and sends them to wander around the map. It also has a faster buildup.

Brutal is the old Hard. The new Normal and Hard are effectively Brutal but with a delay on all their construction and less self preservation for their units. Insane is a recent configuration which I was recommended to place as harder than the old Hard. Many thanks to


lamer for writing Circuit AI and



[GBC]1v0ry_k1ng for configuration, as well as to everyone else who has given feedback.

We have also added a beginner level chicken to match the Circuit AI difficulty levels.
If you feel like giving these a spin, or looking at them from a distance, you can try to spectate it, ingame or on Shadowfury333's hitbox/twitch/youtube casts.