Greetings NLS fans!
Several Generals communities, including our group, are collaborating to host the Zero Hour Anniversary Event from Sept 18 to 26.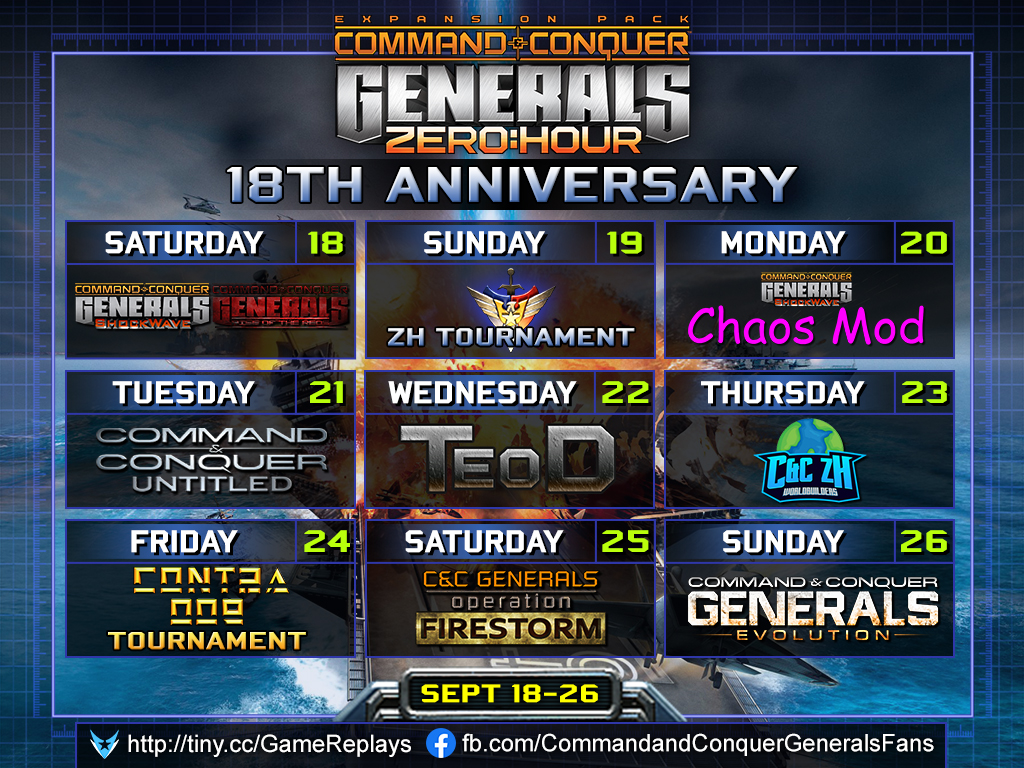 There will be streams on each day with content ranging from tournaments, mod/custom map gameplay, dev talks, and more!
For more info, check the topic on the Game Replays forums
Or join the Official Event Discord Server
See you there!