Check out our first 'Developer Video' where we explain the basics of the combat mechanics and how combining moves can produce varied and exciting gameplay. The video displays some strategies that the player can use to get the upper hand during a fight.
Additionaly , we'd like to announce that Zeno Clash will include a new Survival Mode with a friends ranking system. The Survival Mode features several challenges in tower levels where the player will have to defeat all opponents to climb to the next level. Players will be ranked by performance and speed and they can compare their scores against friends through a leaderboard.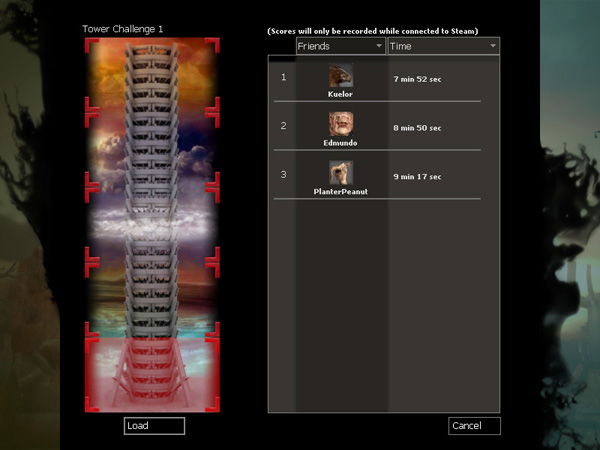 Ranking System
We took in consideration the feedback we were getting from the community and decided Zeno Clash needed a game mode with a competitive component where the players could enjoy the fun of the combat mechanics without having to go through the single player campaign again.
Here are a few screens of the Survival Mode in action: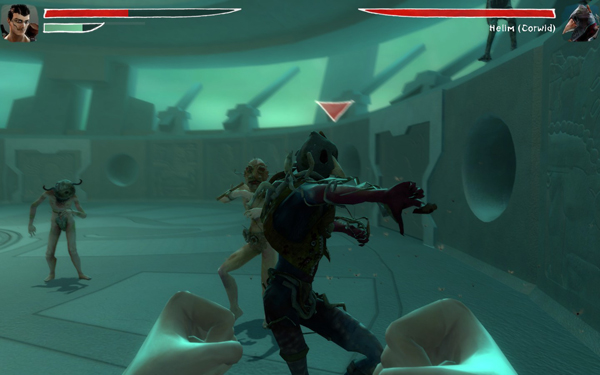 Tower 1, Floor 3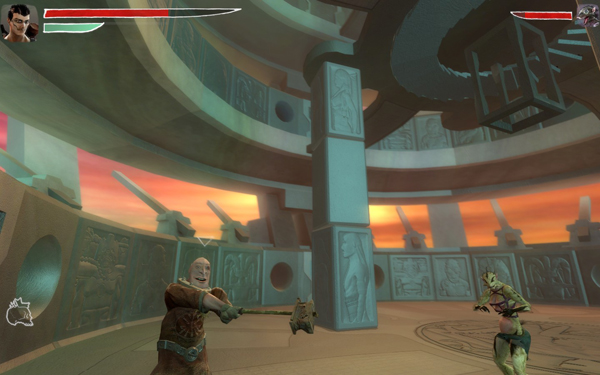 Tower 2, Floor 1