!Zelda - Majora's Mask is awaited re-release!
~ The Legend of Zelda: Majora's Mask coming to 3DS & 2DS next year ~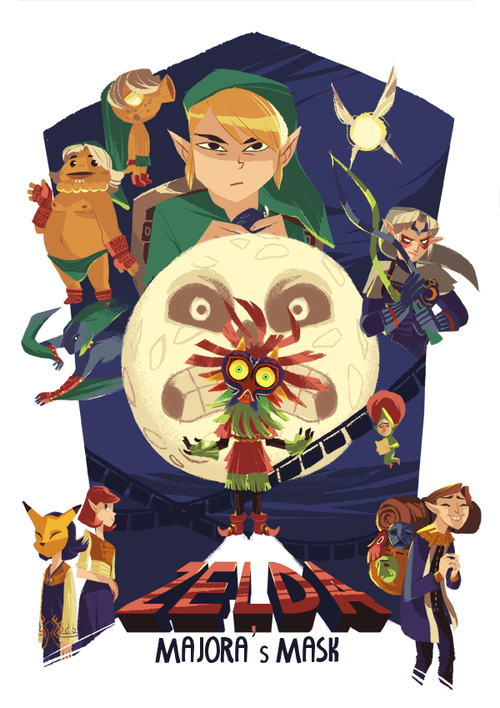 Ever since the classic Zelda Ocarina of Time was published in a new costume for 3DS in 2011, Zelda fans requested a re-release of the sequel Majora's Mask. Nintendo could during yesterday's Nintendo Direct broadcast finally confirm that the Majora's Mask will soon be available to Nintendo 3DS.
In Majora's Mask, which was originally released for Nintendo 64 in 2000, you must save the planet Termina from colliding with its own moon. The game is often regarded as one of the more unique titles in the Zelda series, partly due to its dark mood, and the implementation of a time cycle of three days.
In the 3DS version gets both old fans and new players a new opportunity to be intimidated by the characteristic moon that threatens Termina with uttryddelse. Majora's Mask 3D will be launched in the spring of next year.
The game will also come to 2DS for those Who do not have 3DS or would rather play the game without 3D.
~ Trailer of the game can be seen here ~