Hello, Commander...
Before we are going to the point, we thanked to everyone that support this mod! For someone who aren't willing to miss updates from our mod, you do better start to track our mod. In this moment, we are announcing that our mod's another Beta version is now released here!
Command & Conquer: New War / Yuri's Revenge: New War is an unofficial expansion for Command & Conquer: Yuri's Revenge that continues The Third War conflict with new campaigns, new units, new factions, and more. This unofficial expansion is also fix and add balance issues, including bug fixing from the original game. This mod was created by modders from C&C Community and non C&C Community.
The older Beta version of the mod was released, it can still considered as an unstable. In this new version, we are sure that this is stabler than before.
Here are two pre-release screenshot of the new version 0.38 Stable.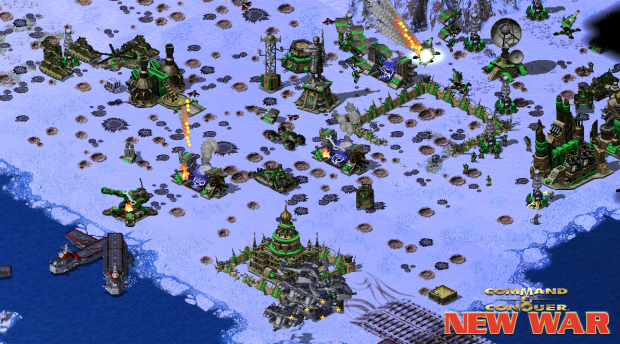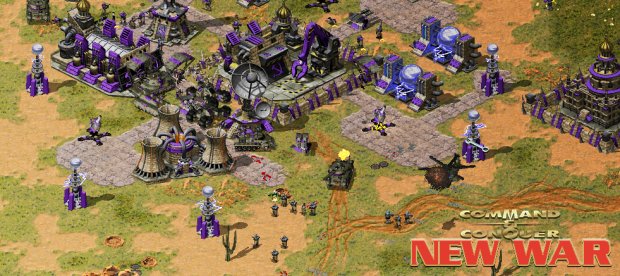 Here are the factions in this mod: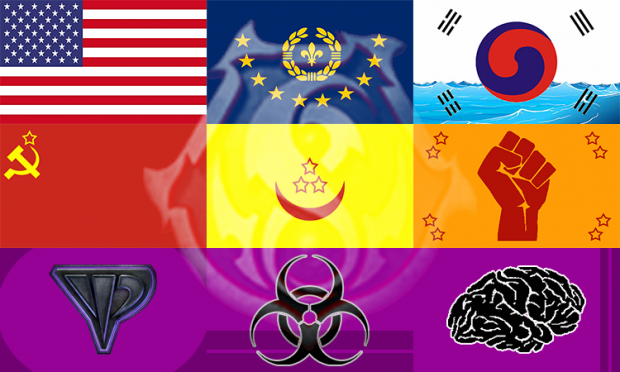 We have revised our country flags and country names.
From top left to top right: United States, Europe Federation, Eastern Alliance
From middle left to middle right: Union of Soviet Socialist Republics, Global Liberation, Eastern Communist
From bottom left to bottom right: Prime Ministry, Warfare Arsenal, Psychic League
That is our mod, Yuri's Revenge: New War or can be called Command and Conquer: New War. It is using ARES, a DLL that enhance and bugfix the original game.
Unfortunately, since CnCNet 4's server was down, we didn't included it anymore. Thus, we are still be integrated with CnCNet 5 and other multiplayer provider like Tunggle and YuriNET.
Special thanks for Westwood Studios for this awesome game.
Unfortunately, due to Yuri and Black Force's arsenal are incomplete, we removed them from the country selection list. Even Allies and Soviets still need some attentions.
You can download the mod here. Soundtracks are separated and can be downloaded here. You can see the credit list here. Make sure you followed the instructions and we will wait for your reviews and co-operation!
There is something that you should know that we are looking for someone wanted to work with us for the mod. We are still open to streamers, mappers, 3D modeller, voice actor, and much more. A single nor double contributions are welcome. For more information write an e-mail to reaperz.death2@gmail.com . Be one with us...