Hello, Commander...
Before we are going to the point, we thanked to everyone that support this mod! YRNW's progress had made the mod's version into 0.39.5, many thanks for contributors. For someone who aren't willing to miss updates from our mod, you do better start to track our mod. In this moment we are showing our new logo concept, new campaign plans, our progress on CnCNet Client, and others.
So Command and Conquer/Yuri's Revenge: New War has it's own logo, but the design was to be added. But now, not anymore. As you can see in the top of this news, or our ModDB's page header, that is our new logo. Give us comments, suggestions, critics for the logo.
Maybe in the next release of YRNW, we will already use the modified Yuri's Revenge CnCNet Client version from Rampastring. Here are the preview of our client.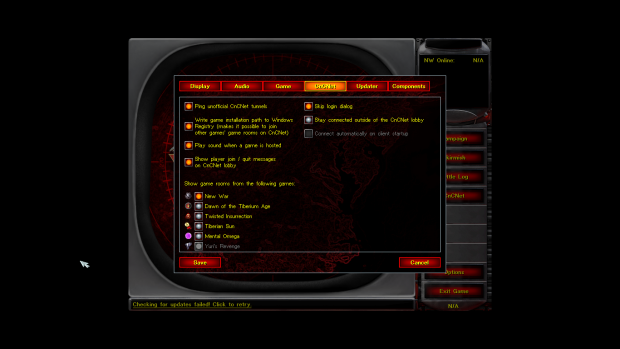 We still don't have a private server of our own, so for temporary we use YR server. But as you can see, New War button is already there. (In the picture, New War button is in top of the DTA mod. It was a mistake and it's already fixed.)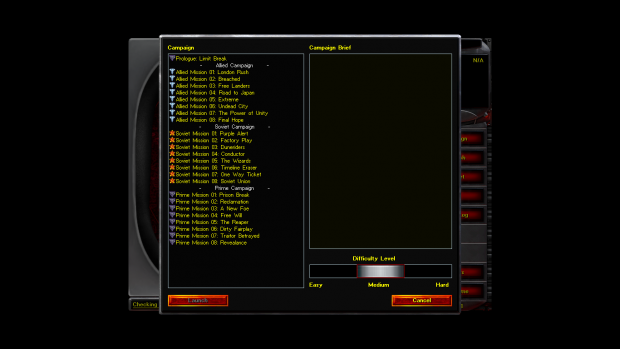 This is our Campaign Selector screen. Modified from DTA's and adjusting it to make similar fashion like YR's.
We are working on new campaigns or missions, and we do like to show you one of our Work in Progress (WIP) campaign map, Soviet Mission 5: The Wizards.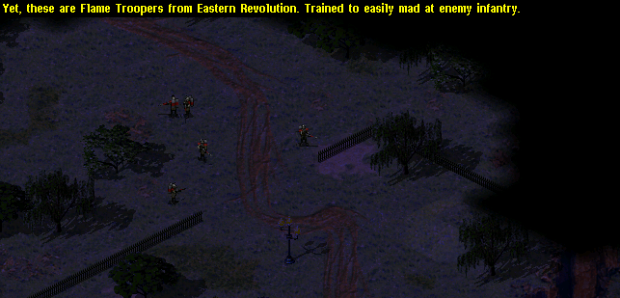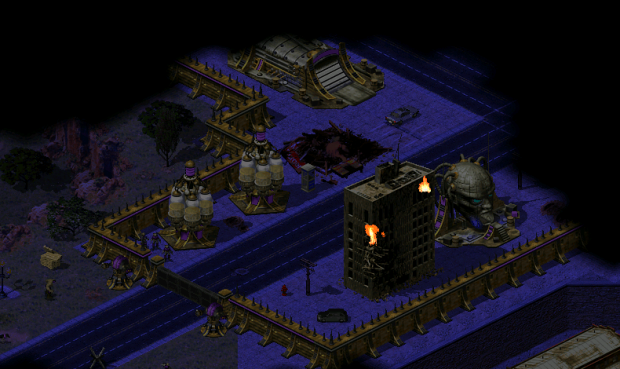 This conflict is happened in South Hamgyong Province, North Korea. North Korea is a member of Eastern Revolution faction that use Communism ideology. North Korea was okay, but Yuri invades them and built a Psychic Amplifier that can control North Korea. Not only North Korea, but also South Korea, China, Japan, and nearby countries. Eastern Revolutions in South Hamgyong Province is neutralized and requesting help from the other members, then China sent a squad to recapture the outpost and strike back. Shen Quan location is unknown.

Tech Field Defenses was used to prevent any incoming strikes from goverment's opponent, but due to War of the Three Powers conflict, the goverment decides to leave those defenses and let them use it. For more information about it, read it here.
We still have lots of things that we want to news it. But we decided to say "no".
There is something that you should know that we are looking for someone wanted to work with us for the mod. We are still open to streamers, mappers, 3D modeller, voice actor, and much more. A single nor double contributions are welcome. For more information write an e-mail to reaperz.death2@gmail.com . Be one with us...