THANK YOU!
Thanks guys once again for the praise we have received for our work, it means a lot and motivates us greatly to continue working at the pace we have been. Now, onto the thing you've been waiting for, the update. We're going to start dishing out updates regularly to keep you guys informed and up to date on what's happening with our project.
This week we'll be focusing on answering some of the few questions we've received via twitter and private messages. We will also be showing off some of our latest work in this update also, so take your time to read through the update, thank you once again!
YOUR QUESTIONS ANSWERED!
Q: What genre does Ofishal fit into?
A: This is a question I've been getting PM'd the most about and it's also the hardest to answer, Ofishal is a Multiplayer Firstperson Survival RPG that takes a new approach on exploration, heavily inspired from the Mirrors Edge series. (Parkour and fish? You must be thinking "WTF?") Yeah, I know, crazy how the two can relate, but we've made use of the underwater physics and the movement of fish to create our own unique approach to movement, further explained in the next question. There's also minor RTS (Real Time Strategy) aspects to this title which will be revealed in the coming updates.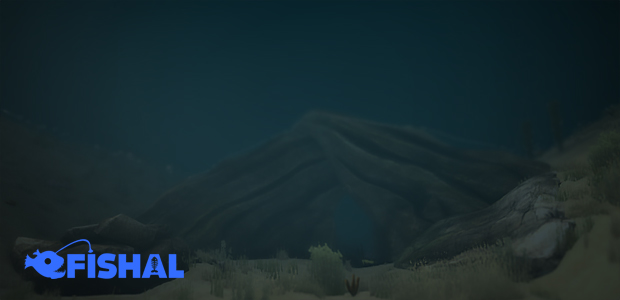 Q: Is the game's environment accurate?
A: Yes and no. We've tried to keep things as accurate as possible, but certain things may differ greatly and others not, the reason being as a game developer and a player of games I have to say if we made everything 100% Realistic, it removes certain possibilities and puts your environment in a shell so to speak. Where as if we allow ourselves to have a bit of fun with the sculpting and placements of assets, we can put some stylized effects that are of course not exactly accurate to what you may find in the very depths of the ocean but they sure are damn fun to explore and in the end that's what it's all about, fun.
A nice aspect to this game is not everyone has a perfect picture in their mind what the ocean floor is like, as the majority of us have never and will never go down there. So I feel that is another aspect to this game that gives it a nice and fresh presentation to the anyone who chooses to take interest in it.
Q: What is the gameplay like?
A: Wow, where to begin.. In my own words, It is like Rust, Mirrors Edge, Age of Empires and Finding Nemo(The movie's stylized environment) were all put into a blender and then poured over a marine fish simulator. The opportunities in the game are extensive, ranging from decorating your sea anemone home, searching for loot out in the wild zones. Getting around the map requires skill, there is a physics system in place that plays a vital part in the movement of all the fish. Meaning you have to use your momentum and quick thinking to navigate around safely. We will go into other features on future updates as to not spoil you guys with the surprises we have in store. (PS: The pursuits of a shark VS player are extremely fun.)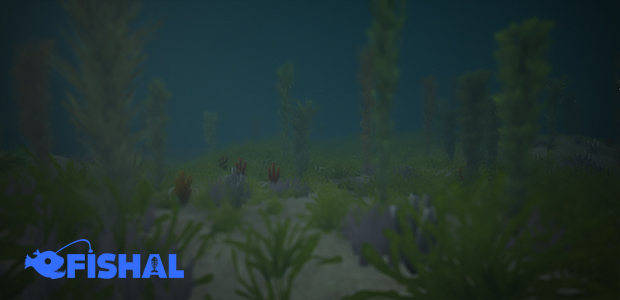 Q: Wont sharks just be overpowered compared to other fish?
A: Hell yes, they're sharks, rather than fill the map with multiple sharks. We've decided to add a single shark into the game. Information on the shark will be revealed in the next update. But I'm sure you guys are going to love it.
Q: Will Ofishal have a singleplayer mode?
A: Yes/No, the game is primarily set up to be multiplayer focused though you do not need an internet connection to run the game. You have the option of playing offline on a LAN server by yourself if you choose to do so. Despite the game being multiplayer focused we're working extremely hard to make sure it is a persistent underwater ocean environment. Meaning you won't be alone with all the lil' fishies swimming around :).
Q: Could I join the development team?
A: Currently we're not looking for anyone to join, but if you feel like you would like to help us out, feel free to drop us a message over on Twitter @PlayOfishal.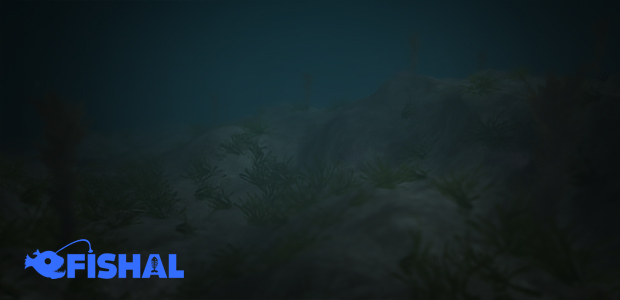 Q: I want to buy the game!
A: The game currently is heading towards Beta phase, we just have a few bugs here and there to fix and features to add before we can deem it out of the closed alpha phase. We will be launching a Kickstarter in the future where people will be able to buy the game via backing us, the Kickstarter will be for raising funds for AAA quality sounds and animations, though let's not worry about that stuff for now.
Q: How can I ask you guys questions?
A: Simple, the best way to get a direct response from us is twitter. We make sure our twitter account @PlayOfishal is as active as it can be from our end. Don't feel shy to drop us a message and we'll get back to you.
PS: No one actually asked this last question, shhhh!