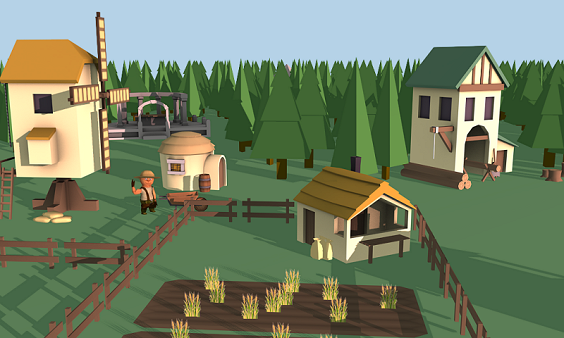 Have you ever dreamt about building you own empire?
To watch from above and see how each decisions affect the
outcome of your wealth, people and kingdom.
Now you can. And you can rule the world on the go with this
mobile game! Decisions, decisions. As the supreme ruler of the lands, it's up
to you to decide how you want to rule. Do you favour an iron fist full of
malice or do you go for a light-hearted and caring approach, following the
good? Either way, the choice is yours.
We will be giving more information in the future about this
innovative system which will be central for the gameplay experience. Either if
you wander through the depths of evil or the light of goodness, you'll have to
carefully choose and collect resources to build up your supreme base. Set up
all your defences, as you'll be attacking others and defending your own kingdom
from the greedy paws of opponents, looking to loot your precious resources.
Expect enticing battles thought both a turn-based and real-time combat system.
Let the bloodbath continue as you expand your kingdom with
analytical resource management skills and expansion desires! After all, there
is only one fitting kingdom in this world - and that kingdom is yours. Pick up
resources, manage your troops and build a great army to trample and march over
the opponent's lands.
Enjoy amazing fun assaulting your friends using the in-game
online capabilities and claim victory over social networks, letting everyone
know who truly rules the land.
Website: www.tribalheroes.co.uk
Facebook: www.facebook.com/tribalheroesgame
Twitter: www.twitter.com/heroestribal
IndieDB: www.indiedb.com/games/tribal-heroes