Well folks, this is it : Ymir is now up on Greenlight.
Its the biggest milestone for the project yet, and we really need this to test the game within steam ( accounts, server management and listing etc, easily organise alpha and beta testings ).
We need all the help we can get, so everyone interested in this game is welcome to vote for us on Greenlight and help us share the news!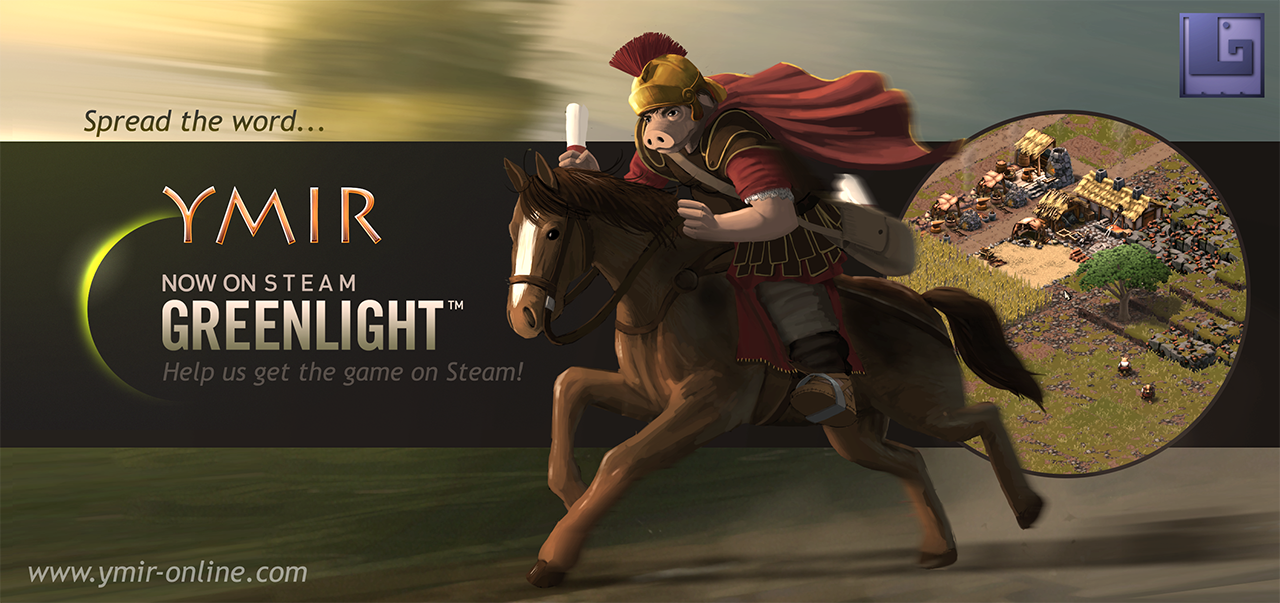 Since the last January news, the work on all the biomes has been completed.
They're now much more unique, each one with its own set of trees. The rendering of regions has also been optimized.
I addded post processing shaders to alter brightness and colors depending on climates, depth of field, heat haze in deserts, light video grain effect, bloom...
We added new cosmetic 'NPCs' : ambiant animals ( only birds for now ), and new resource animals for each climates ( goats, capybaras, llamas, camels and more ) to improve the visual identity of each biome.
Also each biome now has its own set of cosmetic animated vegetation : grass and bushes (they can be disabled for lower spec machines).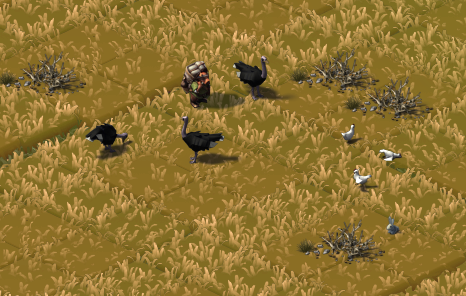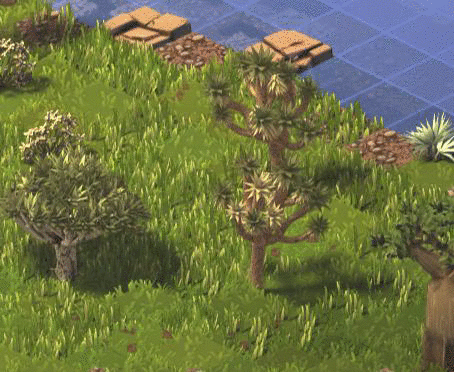 We also made a new region and worldmap procedural generator. The previous one was a really slow and temporary solution as an external program. It's not in the client itself as an editor, and regions can be generated in a few seconds on the fly ( so servers will generate regions as the game goes instead of having to pre compute everything before it starts ).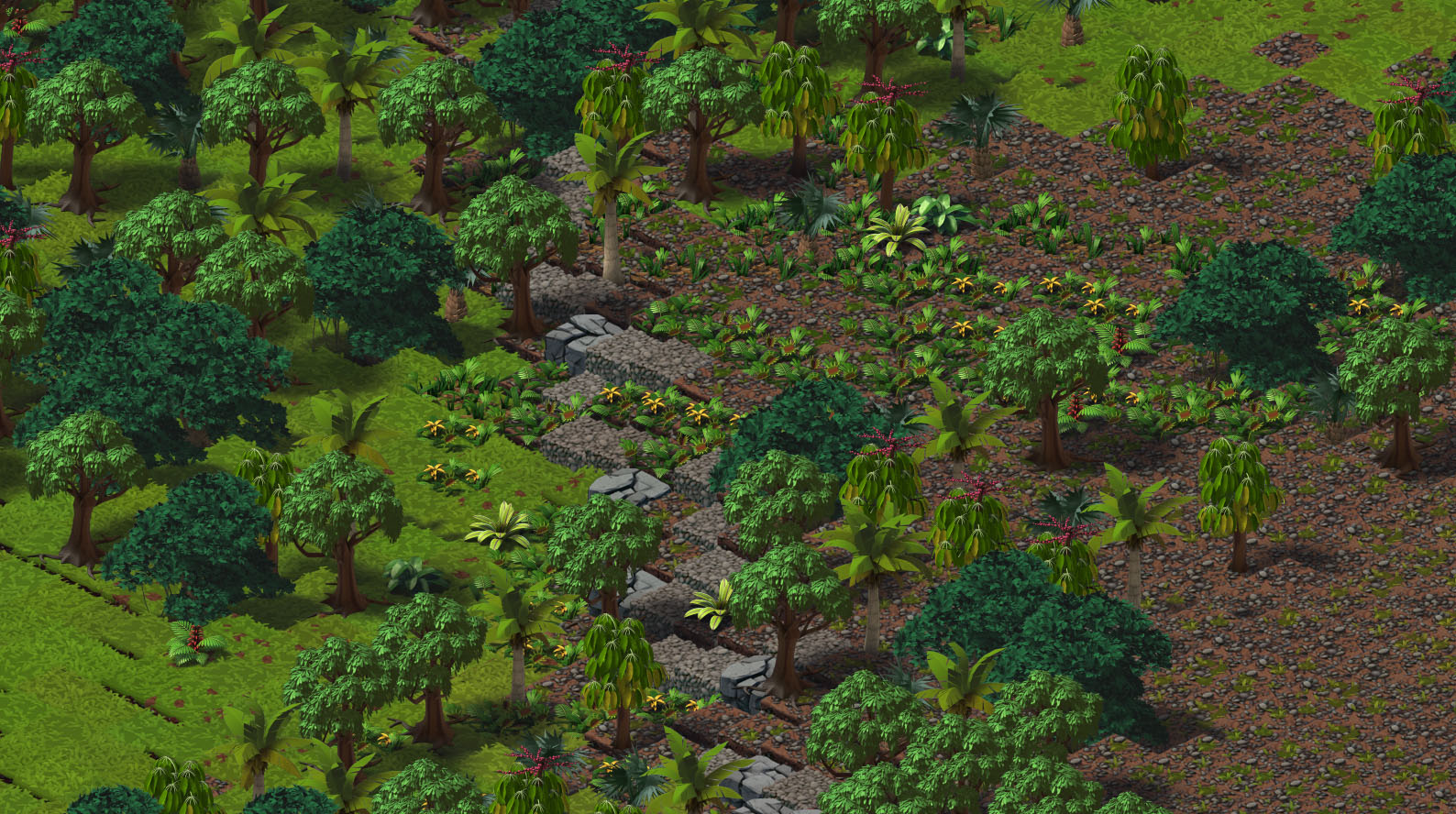 Worldmaps can now also be procedurally generated with different settings as input (temperature, sea level, continents etc... ).