Here you can find the link to download the demo:
Here's a video: video
I have made some small changes to the game after I uploaded this video, but it can still show you how the game looks like.
Here's the greenlight page: steam
You can post a comment or vote for this game.
Without installation, just decompress the downloaded file, then double-click the exe file(which you will find it easily) to launch the game.
How to play
All keys are configurable in the first interface after the exe file get clicked.
By default, use w/s/a/d to move forward/backward/left/right, when you move forward, hold the a/d button will let you turn left/right.
Tip: Keep moving unless you have to stop, for example, change a weapon.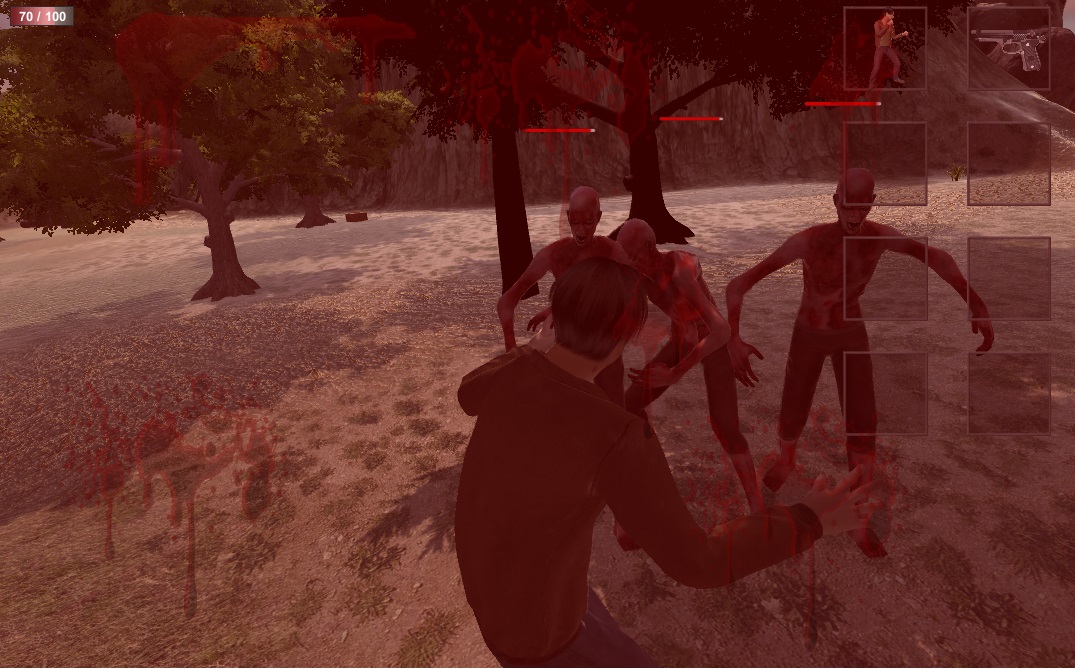 Other operations:
Main Attack: the default key is "j", different weapon will perform a different main attack.
Secondary Attack: "k" by default.
Select and Use Prop: press "i" continuously to chose a prop, then hit Enter to use it.
Pick up Item: hit "p" when a item is around.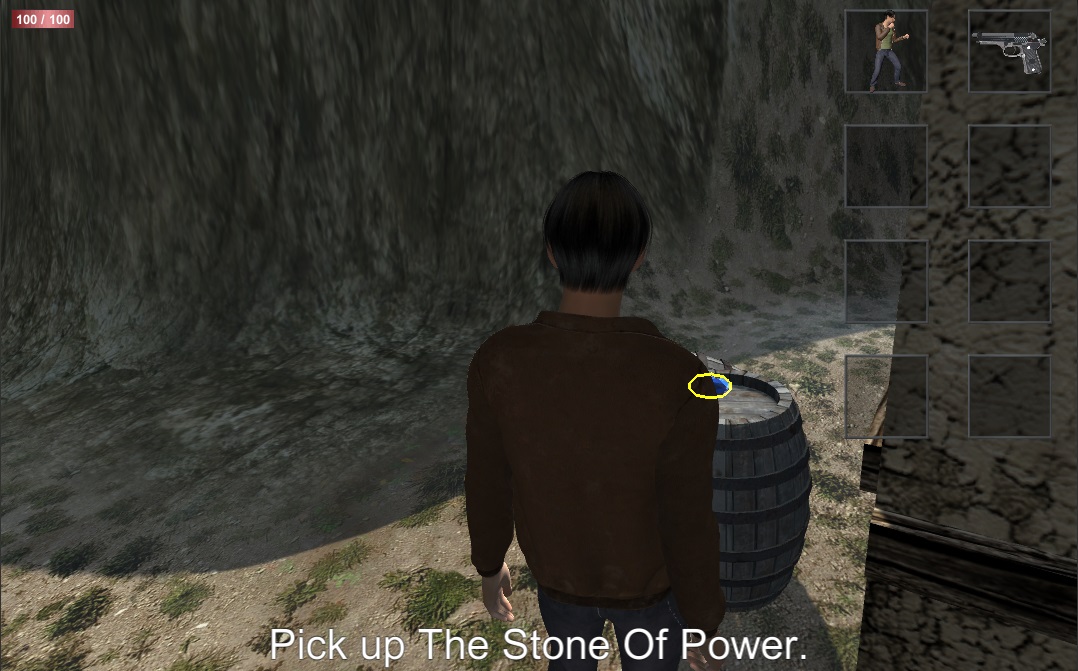 Tip: Some items my be hidden in a crate, you need perform a "secondary Attack" first.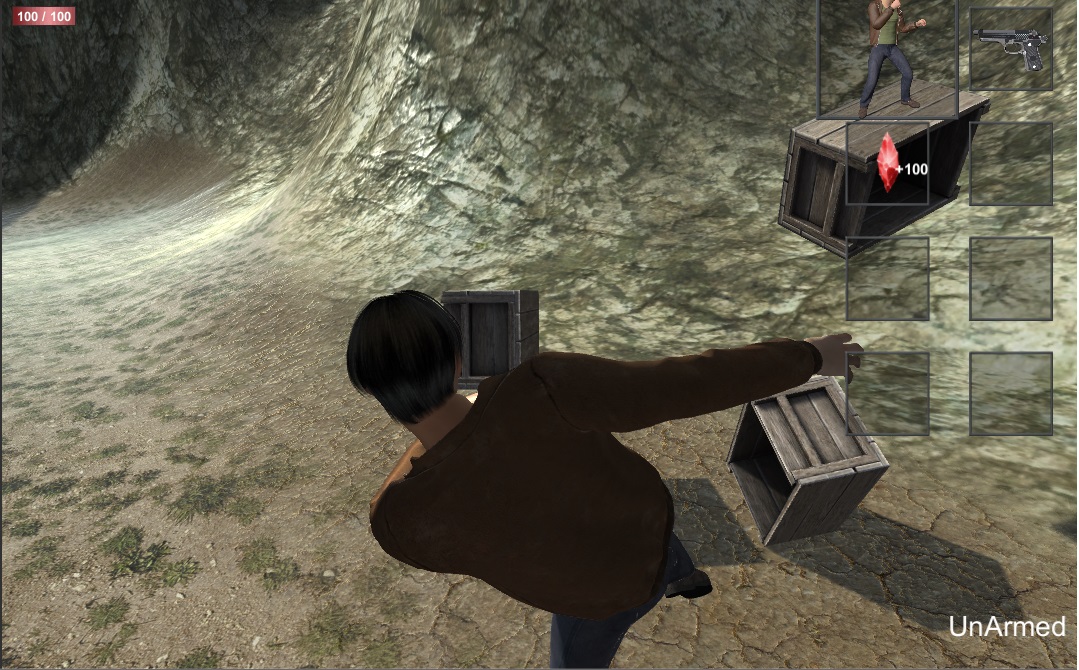 Browse message: when you have picked up a diary or a book, and have opened it("use" it from inventory), you can use "-"and"=" to page forward or backward. Select and hit Enter again will close this window.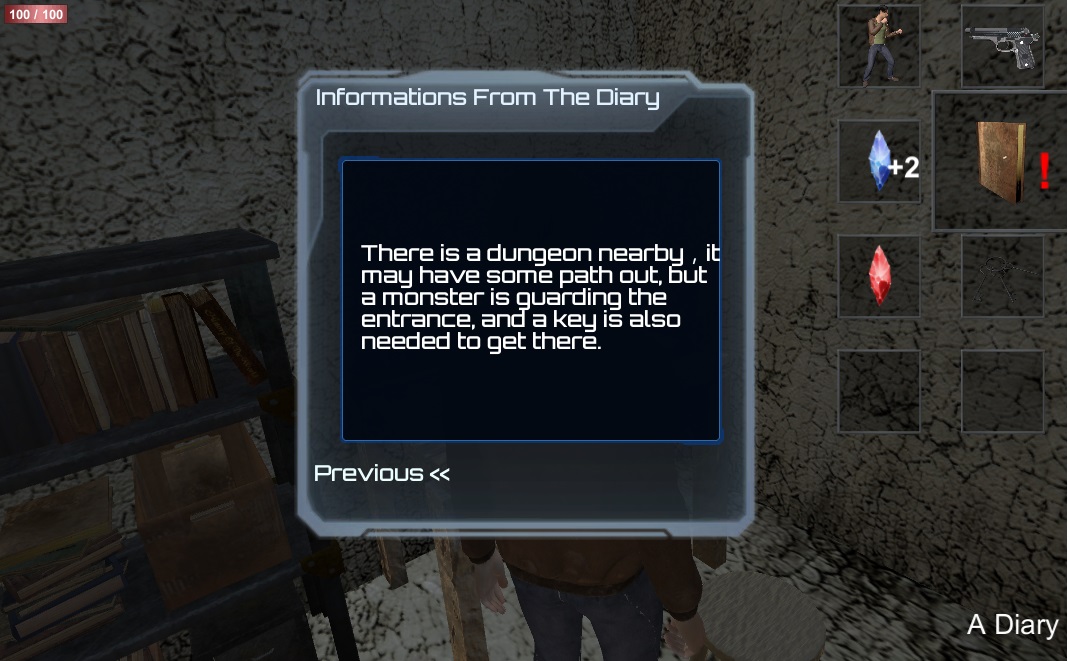 Jump: space
In the game play, you can press Esc when you want exit.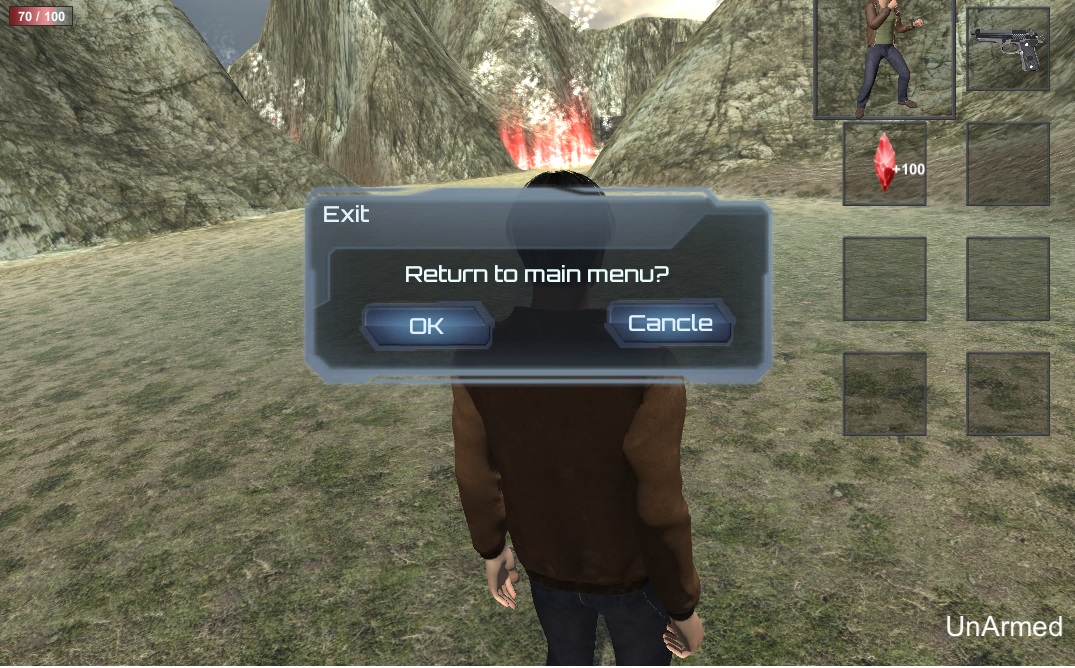 In the end, you will meet this big monster...