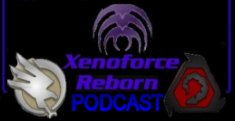 Welcome to the new year of the Xenoforce Reborn mod! Starting this year we are re-dedicating ourselves to a faster release schedule, new ways of communicating with you the fans, and hopefully surprise you the fans with more to do!
We begin this new year with the beginning of the new Xenoforce Reborn Podcast. Episode one will be available to download from this site shortly as well as us posting a link in the comments section for anyone that either can not or does not wish to get the audio from MOD-DB.
I hope you guys enjoy the new systems we are putting in place to make sure you get the Mod in a faster time frame than last year (what, 2 releases in the entire year? Bah!). So go listen to Dougbendo ramble a bit and let us know what you think and what you want to see going forward.
Podcast Links -