Xbox One
I just found out that Game Maker is adding an export module for Xbox One! This means I should be able to get Ethereal on Xbox One as well now! :D So to refresh, the game should now be available on PC, Mac, Linux, Xbox One, Wii U, PS3, PS4, and VITA.
Development Progress
We're actually running ahead of the schedule for development, which was unexpected! The artist is almost done with the background layers for the cemetery which are by far the brunt of the work for each world. I've implemented the animations for Worry. I've also added a lighting system and all spirits now have an ethereal float to them. It makes them appear more ghostly. I've made too many changes to list in the last two weeks, but my favorite is the movement smoothing. First, I smoothed the player movement so it didn't feel abrupt, then I tightened it up a bit so the controls feel better. The end result feels much, much better. Here is a quick preview of the lighting that I shared on twitter!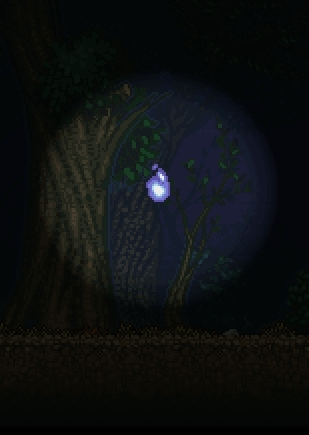 Optimization
This probably shouldn't have been high on the priority list, but it was bugging me. So I spent all today completely restructuring all game code, getting rid of old unnecessary bits and optimizing everything. I also removed many assets that were no longer necessary. The game runs a good bit better now. It'll help ensure that when I record gameplay for the trailer, it runs at 60FPS.
Clouds
Somewhere along the way, I decided against using the clouds anywhere except Purgatory. The only reason they were needed for Purgatory was because you're amongst the clouds. In other worlds, we can use a simple scrolling background as they are more distant. As such, we've decided to scrap the randomized clouds in favor of hand-crafted ones. They'll look about the same but have a better overall design to them.
New Website
I was having trouble consistently updating the old website so I decided that I would cease updating it like I do the devlog. I didn't feel there were enough viewers and a simple link to this devlog would probably be more useful. In the end, I scrapped the entire website and created an entirely new site based around Ethereal specifically!
Check it out and let me know what you think: www.etherealgame.net