The X3: Terran Conflict 2.5 update is now available to download.
As you have come to expect, this update brings new features, improvements and bugfixes. On top of that, Copy Protection has been removed!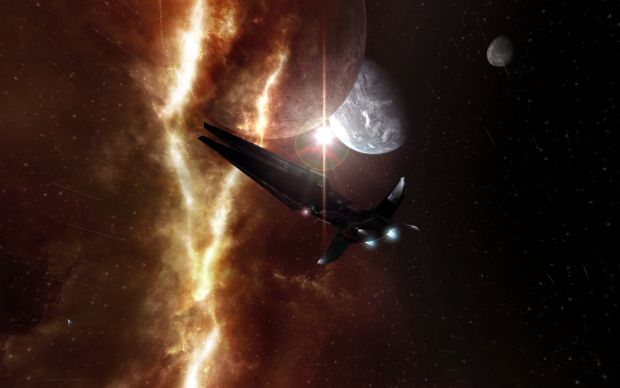 It has now been a year since X3: Terran Conflict went gold and we hope you have enjoyed the ride so far. In 2.5 we have included several improvements to excite moguls and battle-masters alike as Complexes and Marines receive new features to aid in their management. Also, as many of you have experienced, keeping track of a huge fleet of Fighters, Freighters and Marines can be a mind boggling task. That is why we have added new filter and sorting options to the property menu, as well as a whole page dedicated to Marines.
There are many other improvements and fixes in 2.5 which are listed in the change log. Bored Universal Traders no longer stray into Xenon Sectors looking for trouble and the long standing Flak Misfire issue has been addressed by Commonwealth weapon engineers. Older savegames can also expect a nice performance boost as a memory leak has been fixed.
With the Copy Protection removed, DVD users can now play without the DVD and Online Activation users no longer need to worry about how many times they reinstall.
Terran Conflict players who bought their game from Steam are reminded that their Steam client will automatically update the game and that there is no need to download the patch from Egosoft.com.
Click here to be taken to the 2.5 update download page
New Features and Improvements:
Removed copy protection
New options for marine training, including multiple skills and duration
Several boarding aspects improved and corrected
Rebalanced boarding Xenon ships
Added a new menu for access to factories connected to a complex
Production can be toggled for connected factories
Show wing orders in the context menu for ships in a wing
Improved Defend Station command
Added gateless sector option to several flight commands
Added more information to the property menu including marines
Added option to change the sorting method for ships in the property menu
Improved Best Buys/Best Selling Price Locator menu
Added "Locate in Sector Map" option to context menus
Added laser bay information to ship info menu
Added new instructions to script editor and mission director
Enabled mods to add news articles to the encyclopedia
Fixes:
Disabled use of more than 2GB RAM again due to bugs
Renamed Mercenary stations as Rehabilitation Facilities
Fixed flak weapons becoming inactive after saving
Fixed references to destroyed homebases of wings
Fixed Jump and Fly to command for ships and wings
Fixed wing jumpdrive energy display
Fixed Attack Shields command
Fixed Universal Traders flying into hostile territory
Fixed issue when launching many marines
Fixed missile resupply settings on boarded ships
Fixed mission memory leak which led to slow savegames
Minor improvements and bugfixes
Wonderful, mega thanks for all the extra effort required to produce this update.
Both to ES and participating community beta-testing members.

Feel significantly happier playing with all those fairly
long-standing "wonder if this'll get fixed" things sorted.

When's 2.6 due out ?......runs away
Thank you everyone at Egosoft for releasing this patch.
Now I can finally get back to TC.
Steam updated the game today from version 2.1.

The GOOD:
The speed increase starting the game was amazing.
Loading saved games is much faster.
The new property lists will take some time to learn, but it is nice to have choices.

The BAD:
Marine Training? Express, Normal, Advanced? Submitted a marine to each since I could not find a description of the choices. (all three are present for a marine with one star or 3 stars in an attribute)
I had a transport mission fail to complete after docking at the station with 20m of time left. -- could not duplicate
ALL sector traders finished their missions after the current trade. I kind of understand this due to the new restrictions on which sectors they may enter.
A character with a mission icon next to their name did not have a mission to offer. -- could not duplicate

I will shut down for the night and see tomorrow if a reboot and a load from a 2.5 save game removes some of the issues.

Even if it doesn't, the start up and load speed increases are worth it.
Thank you Egosoft developers, testers and others involved in the patch.