It's here! Well, it was here several weeks ago, but I kept forgetting to make a news post about it.
X20 1.7 is updated and designed for compatibility with VTMB Unofficial Patch 10.9 Final.
X20 Basic can be used with any mod, but X20 Plus is designed specifically for the Unofficial Patch. Note that Plus does not contain the textures from Basic: you'll need to download both Basic and Plus for the full experience.
Not directly part of the mod, but I've been putting together some comparison images to better show off some of the changes the mod brings. You can view them in the image gallery.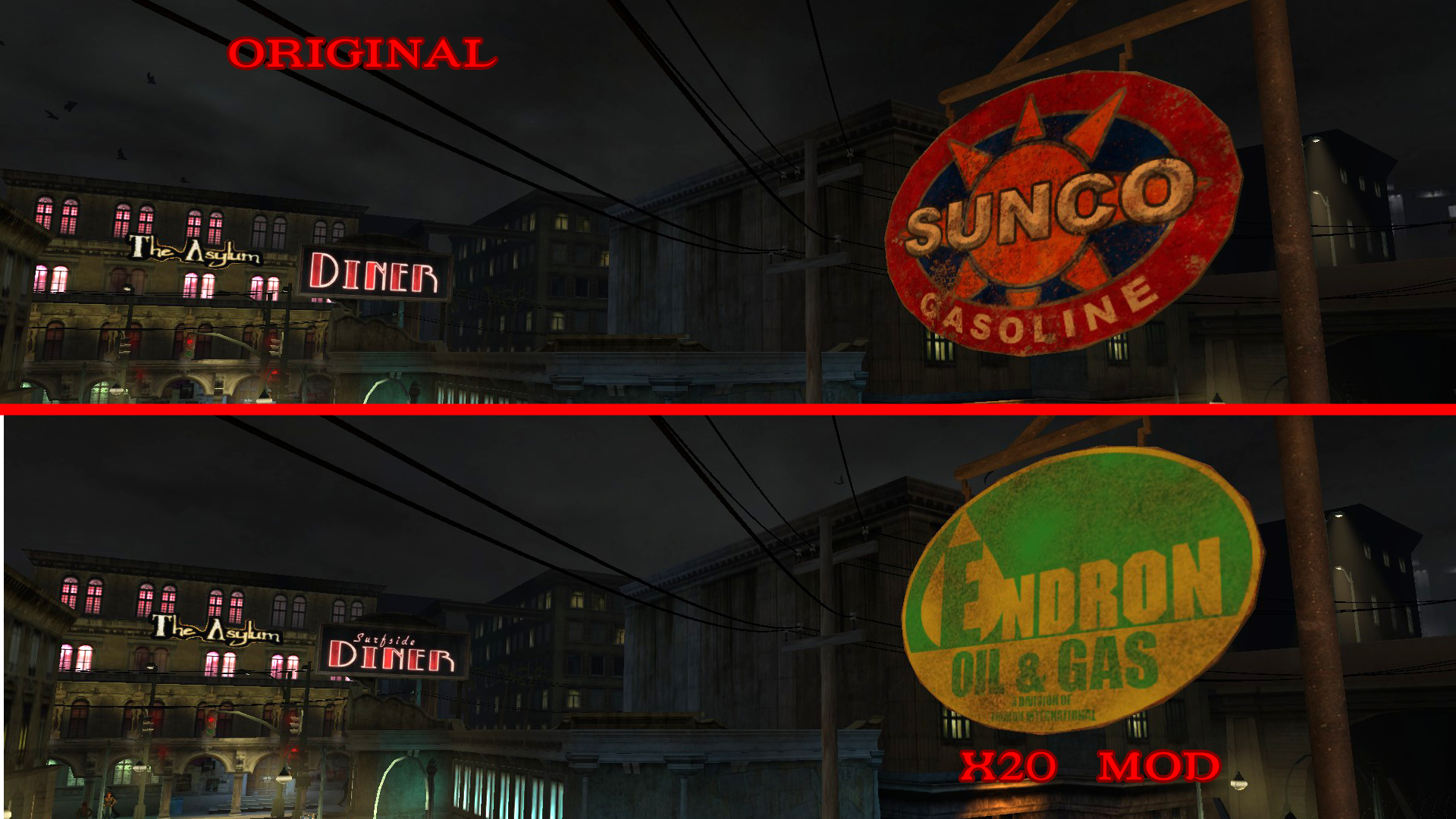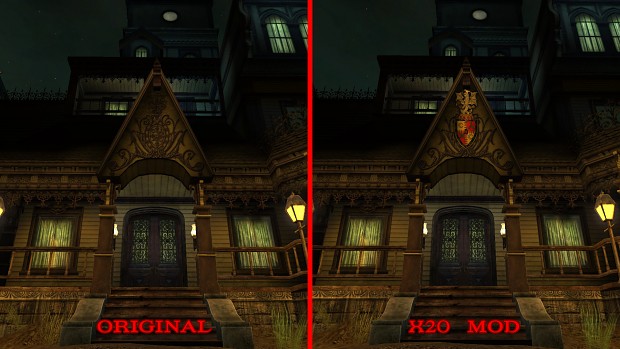 Currently on X20 1.7:
General: Fixed Blood Heal Discipline symbol
General: Uprezzed paintings AGAIN! Six paintings now comparable/compatible with HD texture mods
General: Webcams now from Sunburst Computers
General: Removed improved credits from X20 Basic; don't want to overwrite other mods you may be using this with
Downtown: It's a bunny! Elizabeth Dane cop dialogue now actually talking about something specific
Downtown: Replaced Malk shield on Grout's book cases
Hollywood: VV inventory image now matches poster from X20+ (going to move it to + in a later release)
Chinatown: One painting newly uprezzed, still trying to find sources for others
+General: 10 files updated for compatibility with UP 10.9
+General: Removed 7 X20+ files as no longer needed with UP 10.9
+General: Tweaked some DID language with Beckett
+Santa Monica: Assigned "Tourette" subtitles to either Jeanette or Therese
+Santa Monica: Explosive Beginning quest text a little more helpful
+Downtown: Howard Barclay (Wraith: Afterlife) has no time for mystic charlatans
+Downtown: Corrected museum email addresses: mnh, not nmh
+Downtown/Hollywood: Andrei swiped a fetish from the museum