X1: Past and Future mod Beta 2.0
For X3: Terran Conflict
Warning!!! This is a beta release so there might be still some more bugs that I have missed.
Information:
The next version is here, now you get to play in a mod that is brighter, more colourfull and that has x2 ships, x3 ships, and custom future ships...

X2 SHIPS
"There are 15 different x2 ships for you to play with from either the argon, xenon or split. These ships have been imported to x3tc as they where in x2. To my knowledge this is first time anyone has done it this way and this allows me to import the ships quickly and easily."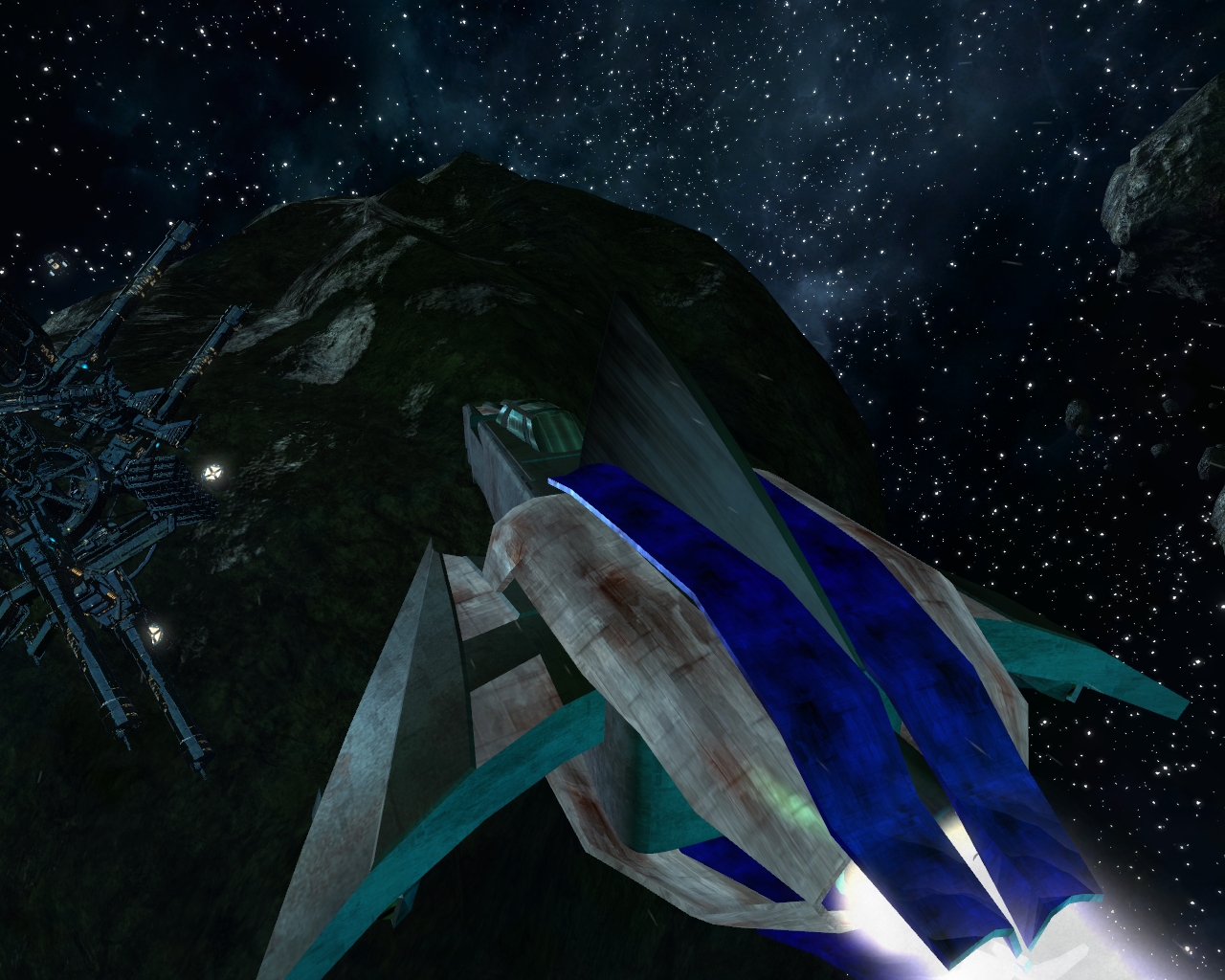 Custom ships
"Because I import the x2 ships that way it has allowed me to concentrate on making custom ships for you, also if you look at some of my ships you maybe able to see some x2 stuff on them!
Currently there 4 Argon ships in game!"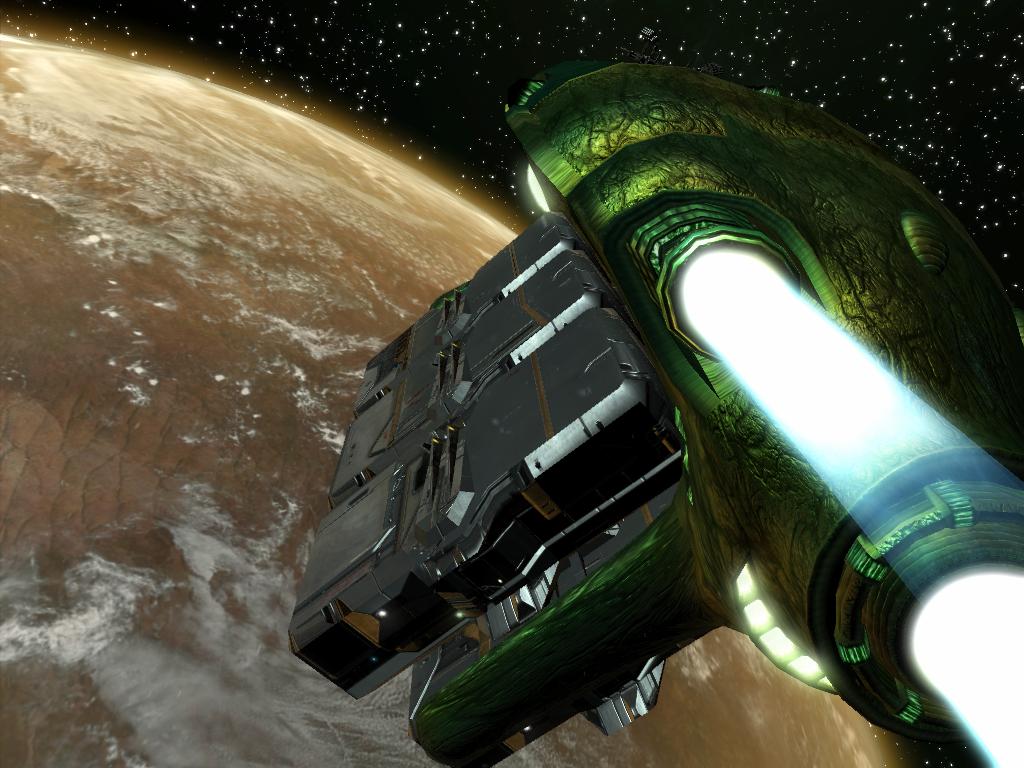 X3 Ships
"You probably thinking, 'why is he mentioning x3 ships as it is built on x3tc'. Well the reason is that with the new effects I have added to the game it has improved the look of the ships and they fit well into the mod!"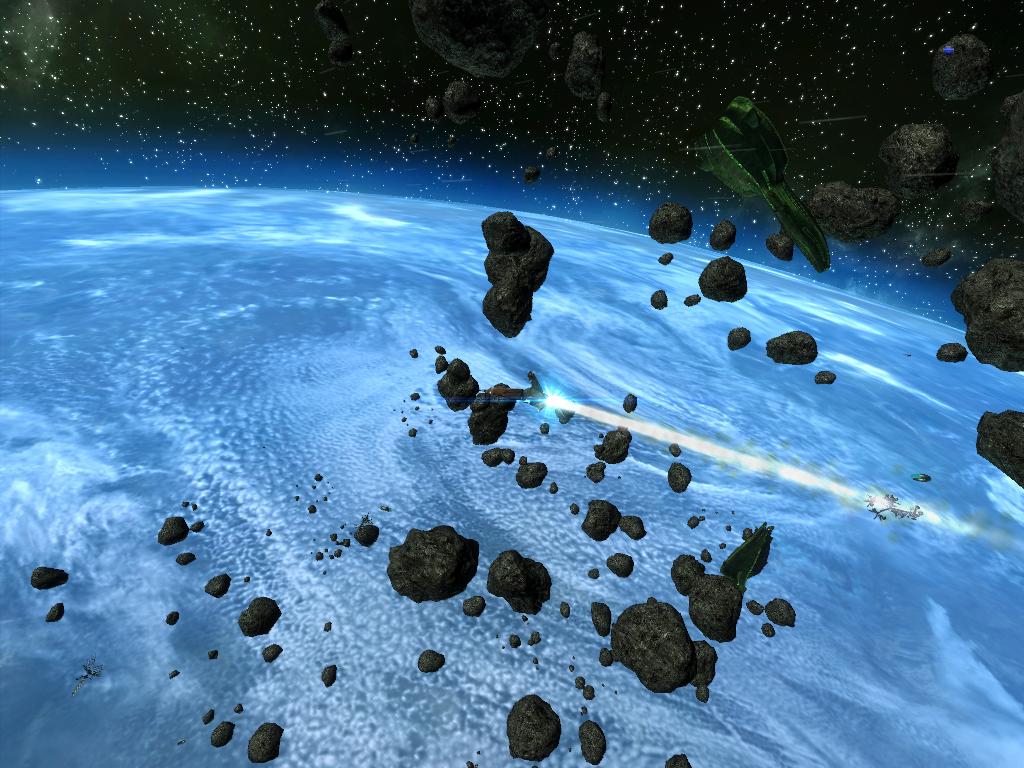 Graphics
"One of the main aspects of the mod which you will notice from the screenshots is how colourful and bright the game is. I don't like dull games and x3tc is, so I set out to improve the game the way I want it to be. The screnshot above shows the planet in kingdom end, as you can see it is bright and very blue, at first you might not like it but after you been playing awhile you wouldn't want to go back!
Other graphicaly enhancements is the stars, I basically turned up the contrast on all the star textures so that they are brighter but there is less of them.
And last the asteriods, I have sharpened the texture and added noise to make the asteriods look rough.
---
---
Downloads
---
Please note:
You DO NOT need to install the previous version for this to work. This is a complete mod.
You DO need to uninstall the previous version.
The mod is save game compatible but I suggest you back them up, as I do not actually play TC I did not have a save game to test it with so if anyone would like to try it with the save game and report back it would be helpful.
Some mods and scripts may not be compatible but I have not tested any, that is why we have a beta .
---
Installation Instructions:
Download the mod
Open the exe
Go though the exe and make sure the path to x3tc is correct
Once finished the install, start x3tc
Go to select mod, the x1pf
Press ok, then have some fun I hope.
---
Thanks to:
- Ulfius for the Combat Mod
- LV for the RRF mod
- DIGSIN for the converted EMP mod
- TXU for the continued support
- Moddb for the advertising and hosting.
- Street21309 for reporting the graphics bug
---
Change log:
Features:
Stars Enhanced
Planet enhancement
Asteroid texture enhancement
Font glow added
Added X2 split TL
Added X2 Xenon M1
Added X2 Xenon M2
Added X2 Xenon M3
Added X2 Xenon M4
Added X2 Xenon M5
New custom argon m4
New custom argon m3 var 2
Added dummies template for X3 Editor 2
Added split x2 components to components file
New split shipyard added that sells the x2 split ships
New activate script so you can get the shipyards into you saved game by typing X1pf_Activate as you name. This is case sensitive, wait at the most 10 seconds for it to activate if it does not come up with a message in that time you have not typed it in correctly.
Fixes:
fixed some stats
Re-formating of dummies so that the format of the new entries is correct
Fixed docking on both split and argon x2 ships
Updated custom argon m6
Updated HUD
New Loading screen