Fresh as arctic wind!
« Please stop fixing Half-Life bugs or we'll have to write a new engine for it! » - mittorn


This release is very special: not only does it include content requested by players, but features a stand-alone single/coop mission!
I just couldn't help it! Despite all my wishes to abandon this project, people kept asking for updates. Also, XDM seems to be the most complete cross-platform-capable mod available to date. And by that I mean not only GNU/Linux on x86 PC, but also ARM and possibly Android (in the future). OpenSource FTW! But wait, there's more! But while reading, why not download it?
PS: if you're not planning on reading this article anyway, I have one main thing to say: READ THE README BEFORE USE! XDM is not designed as out-of-the-box game! You will have to spend some time setting things up. And the bot DLL is disabled by default now.
What if I told you...
« Welcome to the Hype Train!» - a1batross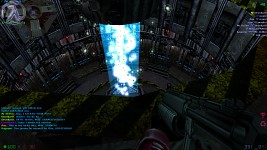 What if I told you, models can be placed on map without precaching? Particle and mesh effects can be edited and tested in real time? Weapon selection positions and priorities can be customized by every player independently? People can be more complicated the closer you look? Monsters can take any side in a battle should map designer wish so? Appearance can be deceiving? You have more control over the world than you thought you had? There are lots of secrets in the world that you might not know about...
To put it short, I was talking about env_static, env_rendersystem, hud_weapon_slots, hud_weapon_priority, LODs, custom classes, custom models, advanced game rules, policies, secrets and much much more! :)
What took so long
«If you want a feature in HL, check first: there's probably a setting for it in XDM.» - ~X~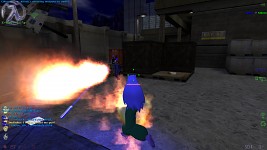 *Feedback*
Since last release, I was getting feedback from players. Feature requests, mostly. :) And I cannot disagree. I was not quite satisfied with results myself, so...

*The journey continues*
Work did not stop. Although it nearly ruined my science and professional career, I could not stop. What a horrible addiction gamedev is!
*New weapons*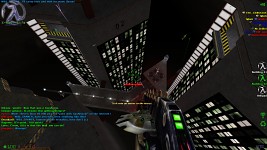 You wanted weapons? We've got 'em! Alright, we've got black hole weapons, disk weapons, sniper weapons, beam weapons, flame weapons, acid weapons, bullet weapons - best selection of weapons! This is a weapon blowout! And also, shooting accuracy indicator was added. Not just for fun, it really works. :)

*Co-Operation*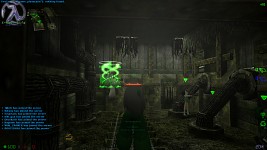 After 3037 release many people started to get interested in using XDM as a modding platform. First, I've got offers to join development of Half-Life: Weapon Edition by Ghoul[BB] in attempt to resurrect it, then, I was contacted by Ku2zoff who tried adding gaitsequences to monsters thus allowing them to attack on the run. Unfortunately, after months of attempts, the idea was left in TBD state and did not make it into this release. And in late 2015 I found something that XDM 3037 was lacking the most: a set of co-op maps. It was the Arctic Incident mod. While being small, It features a distinctive atmosphere, does not use much of non-HL functionality, and an author who is a good guy after all. :) Considering how many mappers have wish to share their sources...

*Overall redesign*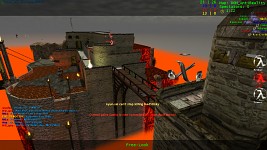 Since my skill in gamedev is constantly growing (at least I hope so), it makes me sad to look at my old maps. And, before I knew it, I was sitting-mapping again, fixing, reworking, adding details and effects. I've also found another opensourced map, left by hlife_hotdog long-long ago - and tried to resurrect and optimize it. As far as I can tell, attempt was quite successful - at first it was unplayable with 15 FPS max, not it's well above 30! Unfortunately, modern video cards still perform very bad with GoldSource engine.
Arctic Edition?
«It's cold in there and you'll have to hurry. It could sap your suit power in a matter of moments!» - Scientist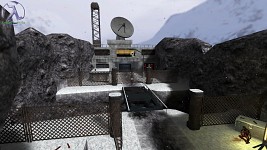 As it was mentioned before, XDM 3038 includes a co-operative mission based on the Arctic Incident - an action/survival Half-Life mod by XF-Alien. During past year maps were reworked and improved. Detail textures, environmental effects, were added. Gameplay was re-balanced to be suitable for co-operative mode with up to 6 players (technically speaking, total number of players can be up to 32, but that would make little sense).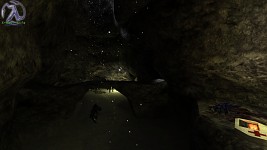 «You arrive at the ARCTIC scientific complex in order to investigate distress call sent out by one of your colleagues. Upon arriving you are met not only by harsh environment, but something else. Stranded among tunnels, rocks and snow you start to realize: that "something" clearly doesn't like you and probably has something to do with the disappearance of personnel...»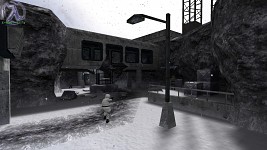 There are some new locations, more monsters, improved artificial intelligence, better graphics, lost of hidden secrets. Ambient sound effects (like reverberation) were added to all locations, so you'll feel the space around you more naturally, be it cave, open or concrete tunnel. Puzzles became a little more difficult and interesting. Battles became more tactic-dependent. And, on top of that, AI got itself a very nice ambient soundtrack! It really adds to the chilling atmosphere of the game.
New Render System
«The best just got better! » - sloganizer.net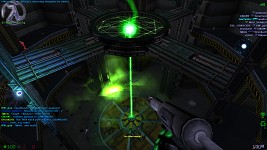 One major feature in XDM 3038 is further development of the RenderSystem, which is mini-engine for drawing particle and mesh-based effects in real-time. It is responsible for 90% of all effects in game. Now, following lots of modders and mappers requests, RS became scripted. I have to say, it took SO much time, I would definitely not bother if I knew. Now you can see it being used for environmental effects on many new and old maps. The complexity of code is so high it could be turned into an engine itself. :) While writing all this stuff, I had to deal with lots of HL engine bugs, and, considering the fact that it is closed, it was like working with a black box with lots of wires that wold occasionally explode in you face. Good luck figuring out why.
Modding and the SDK
«0 errors, 10240 warnings» - Micro$oft Casual Studio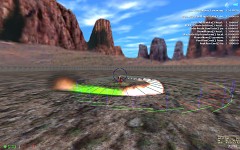 Not only the source code, but the complete Software Developer's Kit (SDK) will be released as promised. The code is already well-documented, licensed (nothing restrictive) and made cross-platform (big thanks to mittorn for that!). XDM was tested on x86/AMD64 machines under Windows (from XP to 10) and Linux, and ARM Linux tests look very promising: some day you'll see XDM running on Android or IOS device! Of course, ARM tests were performed using special build of Xash3D mad by FWGS team. All that's left to do is clean up maps, models, textures, images and put it in a usable package. Wait, I'll have to clean up the XDM directory too... /(o_o)\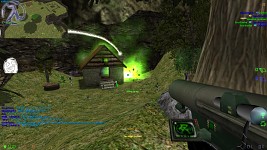 By the way, there's something else completely new in XDM 3038 that may come handy not only for developers, but also for server admins: user rights (see modrights command). What's so good about it? Did you know about XDM's powerful scripting and console commands? Now they can be used in MULTIPLAYER, so many players can search, create, edit, move entities together! To prevent mischief and chaos, basic firewall functionality is introduced: first, server may (and may not) run in "developer" mode; second, players may (and may not) have "developer" rights; third, commands may be prevented from operating on players by using special cvar. There is much to be told about new features of this release, but it's better that you just open the changelog.txt file. :)
The "big thanks" pt.2
«No, no and.. NO!» - Black Mesa Announcer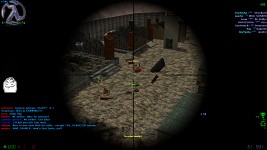 No, I won't thank you! YOU who made me do this! Suffer every day! Dig in code from dawn till dusk, fighting crashes, falling down and getting up again, crunching data, burning PCs... No, I want to end it all SO much now! This goes to people who wanted me to continue. :)
Anyway, I'm still grateful, more or less, to these communities: half-life.ru (long ago), hlfx.ru, twhl, xentax, FreeMusicArchive and ModDB!
Contact us at Half-life@conference.jabber.ru
PS: I'm not in Steam