Great news all around to share with you this week! We're getting prepared for our welcome back soldier promotion which starts on Thursday October 1st, and we have some fantastically important news to share in our game development area. More evidence that we're really gaining traction!
WIRETAP IS BACK ONLINE - AND BETTER
A big thanks to GADGET who worked very hard to make sure Wiretap was brought back online with speed and with a better infrastructure supporting it. The feed has been back online since last weekend and we've been sure to keep a close eye on it.
Available for PC Only: Download it here.

What is Battleground Europe Game Monitor?

BEGM is a third party external game monitoring utility for the MMO Battleground Europe (formerly World War 2 Online). It provides access to a wide range of information about the game in a friendly and easy to navigate format. It is designed for those that want to check out what's been happening without having to start the game up or those that want to keep an eye on things while at work away from the action. It's also useful for commanding officers that need to know what's going on around them or anyone that needs that extra edge in battlefield intelligence while playing online.
TWO "NEW" WEAPONS ARE IN THE GAME ENGINE!
The most exciting news of this week is a lot of hard work paying off, and a "win at all costs" mentality. There are two people we need to thank big time for making this happen.
Animation Artist "DRAGONAV:" He's been kicking some serious arse behind the scenes to learn from scratch all of the animation requirements and particular customizations of our game engine requirements for all of the moving parts on these rifles.
Programmer "VICTARUS:" You all funded Victarus not too long ago and it's paying off in dividends. He's been working directly with Dragonav for a bit now hurdling over the technical challenges and learning (without help or documentation).
Of course, these guys are documenting every little step required so we can be equipped with that knowledge and expedite our production pipeline in general.
THIS IS FUNDAMENTALLY HUGE!
Just to be clear, this is the FIRST time this new team has been able to get new weapons into the game. This demonstrates our team's capability to adapt and improvise for mission success. YOUR SUPPORT IS PRODUCING RESULTS!
And of course here are the weapons in the game engine...
GERMAN GEWEHR41 (IN-ENGINE DEV PREVIEW)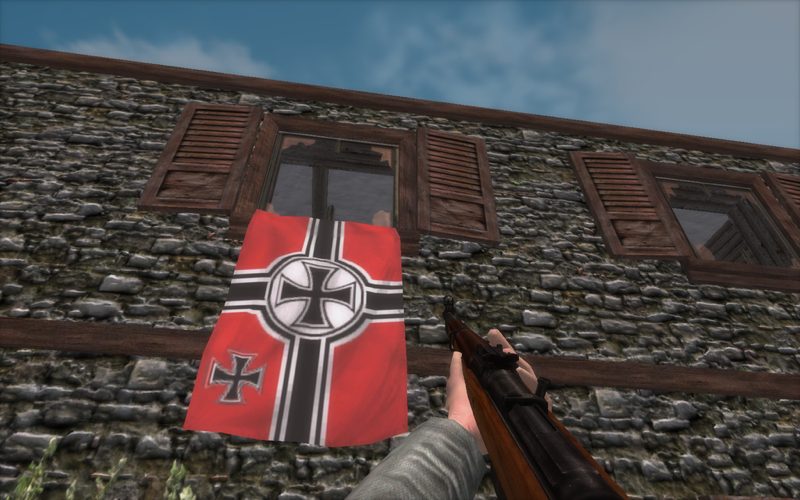 FRENCH MAS40 (IN-ENGINE DEV PREVIEW)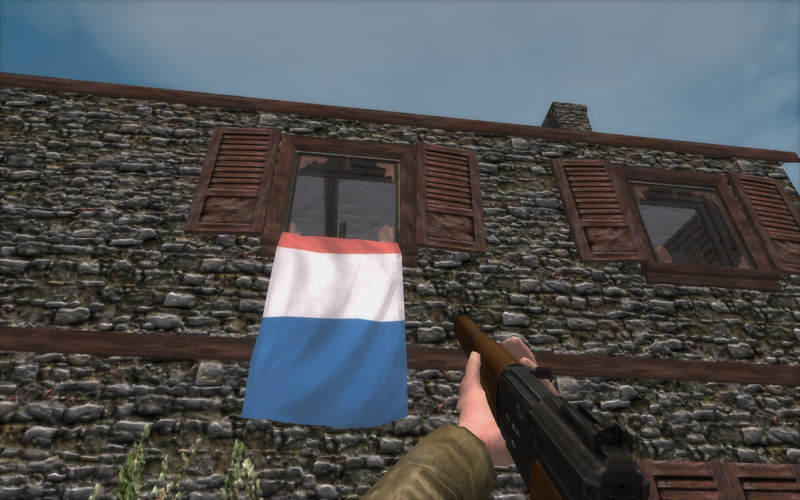 ACTIVE BATTLES TAB (BRIEFING VIDEO)
We wanted to take a moment to show some new guys and the returning soldiers about our new Active Battles Tab (ABT) in a fast concise way to show its value and how it will help everyone find battle faster
CALL TO ACTION: GET OUR VETERANS READY FOR WBS!
We need all of your help to get folks ready for the upcoming Welcome Back Soldier event! Starting on October 1st (thru the 18th) all players of WWII Online will receive FULL premium access, and all inactive premium accounts will be re-activated, they will only need to:
Login and have a

great

time!
For additional news and development you can send the veterans to have a quick glance to our development roadmap at Wwiionline.com. NOW is the time to get behind Cornered Rat Software and help us continue to make game development history!