Version 0.5 has been dubbed the "Sandstorm Battle Mod" in recognition of it's custom-battle-only status, and its refocus entirely on the North African Theatre in preparation for the full campaign. While we have learned from experience not to make premature estimations of the release date, most of the 0.5 content has been completed, and preliminary beta testing has begun. We expect to release in a relatively short time, and will of course, announce and provide the download here.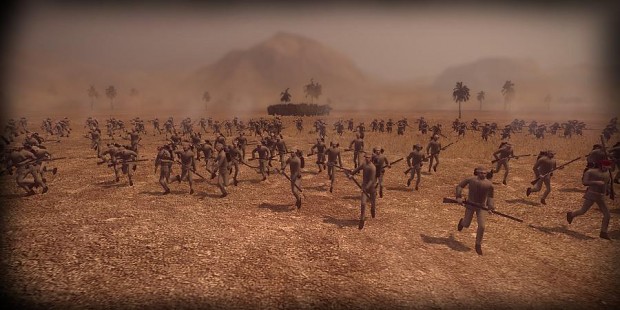 The mod has seen four releases until now, and so you may wonder why we are not providing these. If you really want to try them out, they're available at our homepage at TWC, but we actually discourage it. Quite simply, they do not do justice to our new mod, relatively bug-prone, not very well polished, lacking appropriate uniforms and the visual appeal of our next version, and not based on our current North African theme. The mod has been redone from the ground up.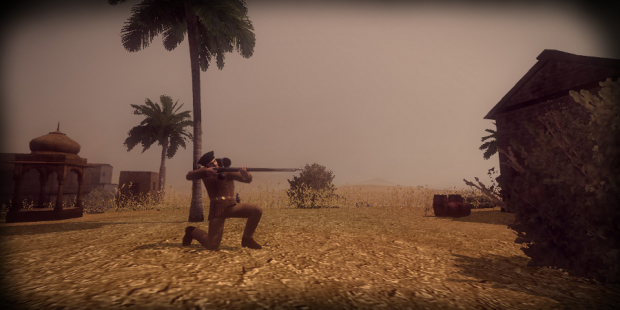 Lastly, since this is a submod of The Great War (a ww1 mod for NTW), the current (0.4) version requires TGW 4.5 to play. Since at this point our mod is essentially self-sufficient in terms of content, we may seek permission to temporarily make our mod standalone. If not, or come TGW 5.0, we will provide easy access to download (and manage) both mods.
Thanks for reading , and we look forward to sharing 0.5 with you! Don't hesitate to give suggestions, ask questions, or, if you're interested in joining this project, comment or message one of us.
~The WW2 Team
(King Sama, Admiral Van Tromp, The Vengur, RNV, Captain WSQ, General Brewster, Darkhorse)