So, long time no seen, well being busy with my social life, anyway, the mod then.
As i collected resources i found Halo reach marines and tough, hell with it, lets rigg them, the final result is pretty good, its still not complete, i need to rig few more.
(These pictures were made while i had full graphics)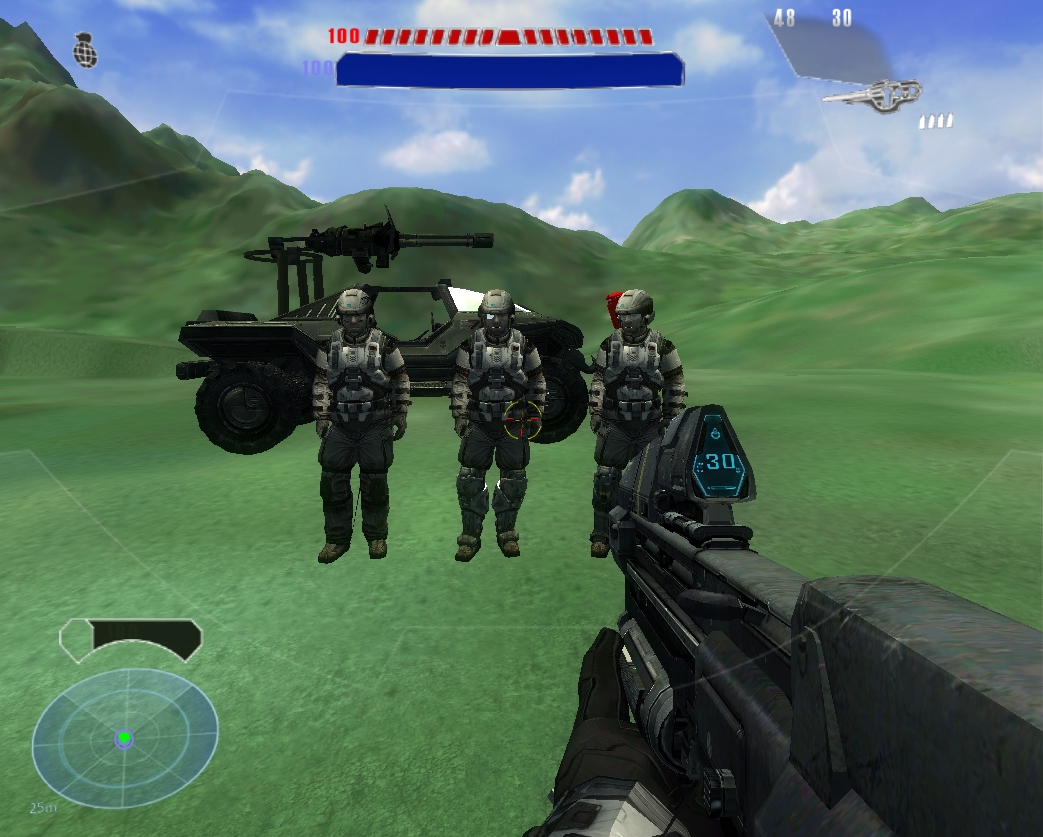 Well Halo 4 came up, and then the ideas what came to me were awesome, i plan to start also making first person animations in some scenes like in Crysis, also some of you may ask, why i wouldn't move Crylo to crysis, i know it would look awesome, but since my computer won't even run Crysis in low graphics i'm stuck with FarCry, nevertheless, even if i may get better computer i will finish Crylo as FarCry mod.
Anyway, i have not made anything new to this mod, but that, soon i plan to add rocket warthog, gauss rifle warthog, and trooper warthog.
Some bad news also(for me not so much) Crylo will go into a biig break, not cancelled, a break, i will start working on another mod as weapon animator, so i will don't have any time for this, nevertheless, if i will get on the mood, i will get the rest of warthog variants into game and start to work on a map, i guess you all have heard it on Halo 3, a map called Valhalla, awesome map, not my one favorite but still.
The hud will have a remake, i will kinda make it Halo 4 (ish), so yea, right now i don't have anything to add, that i will start making the teaser trailer, some 3ds max and some other engines to help me out.
and also a small video where i will comment some stuff with my own voice, you will hear my accent then x).
If u wan't to add something let me know, or help me.
Have a nice day!
s-118